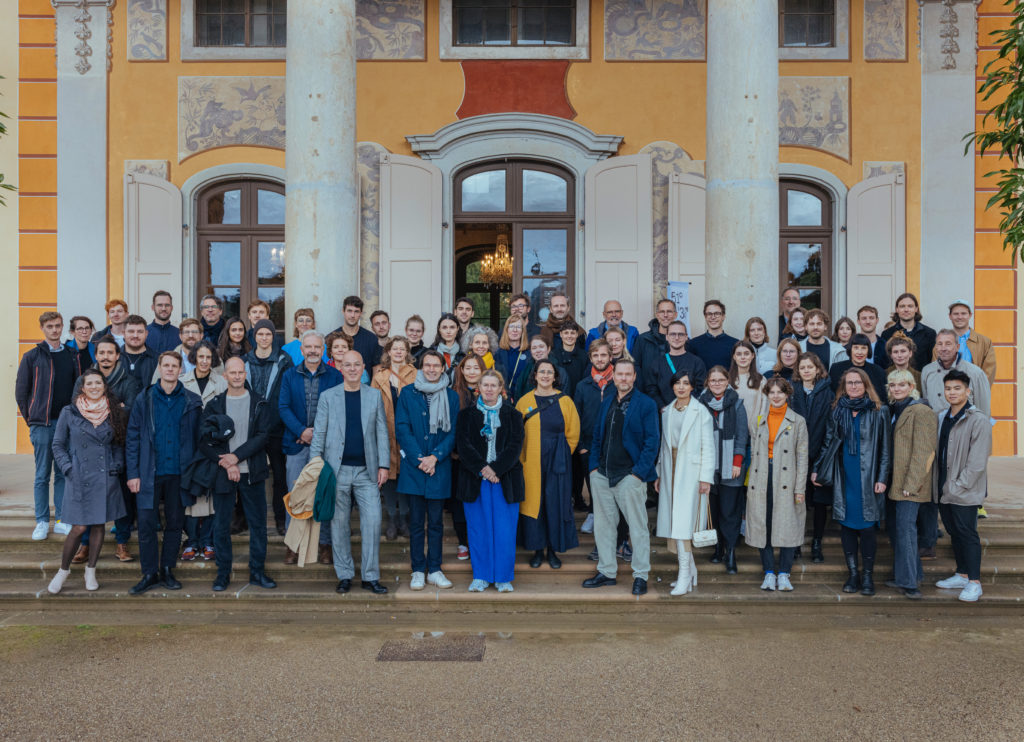 We are a Platform for the promotion of young design Graduates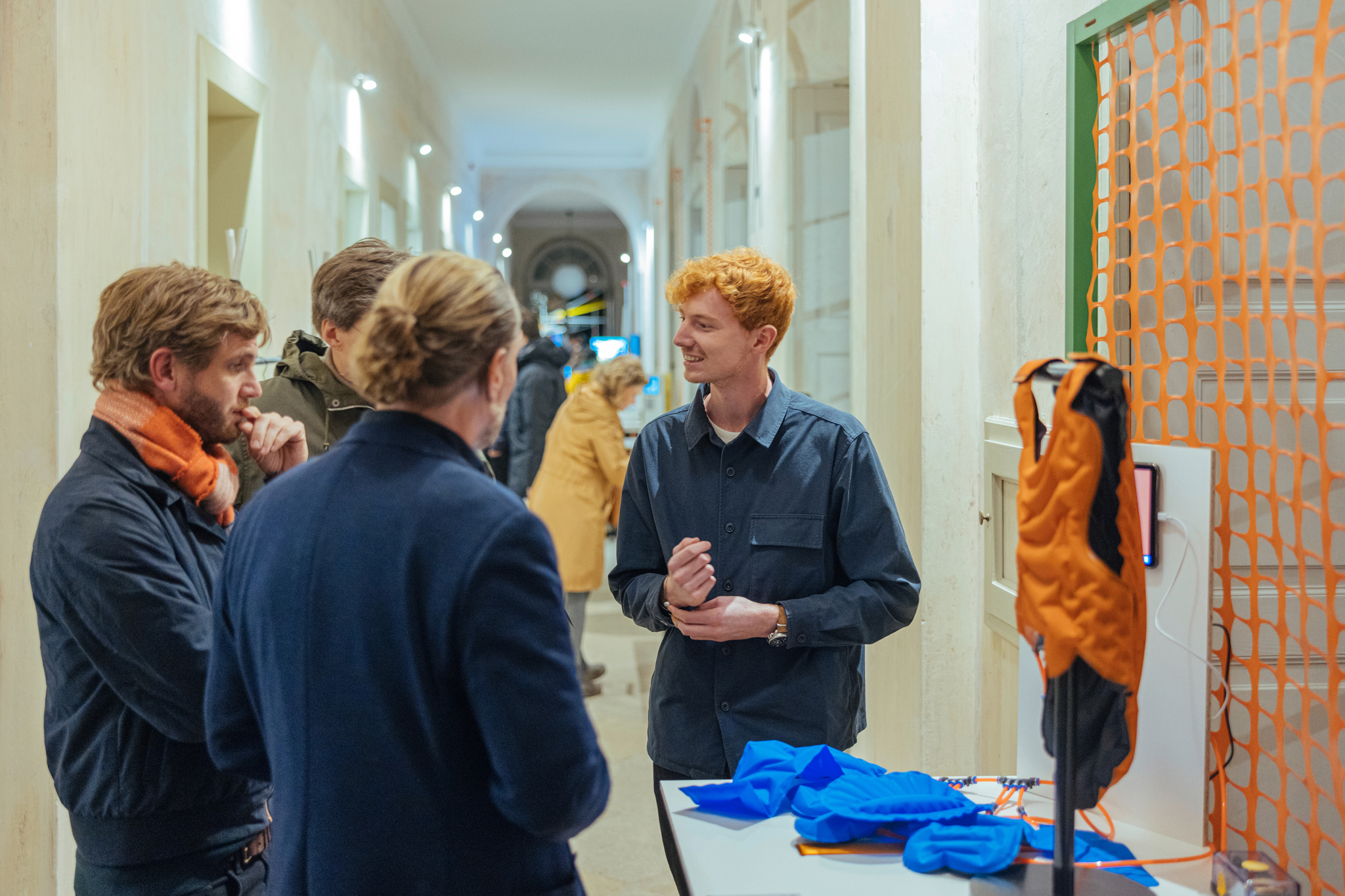 We support you with a broad network of experts in the cultural and economic sectors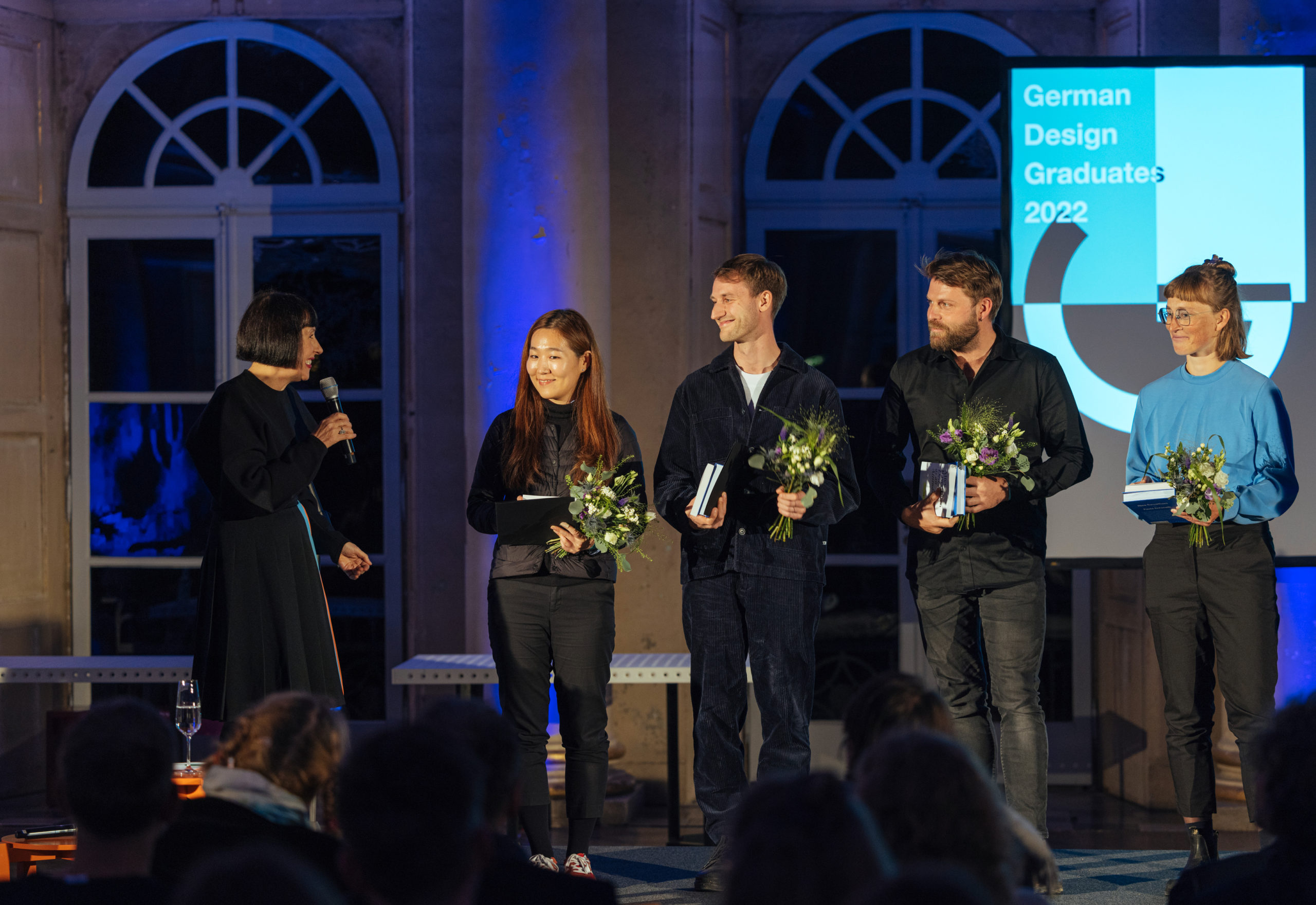 We honor outstanding design attitudes with awards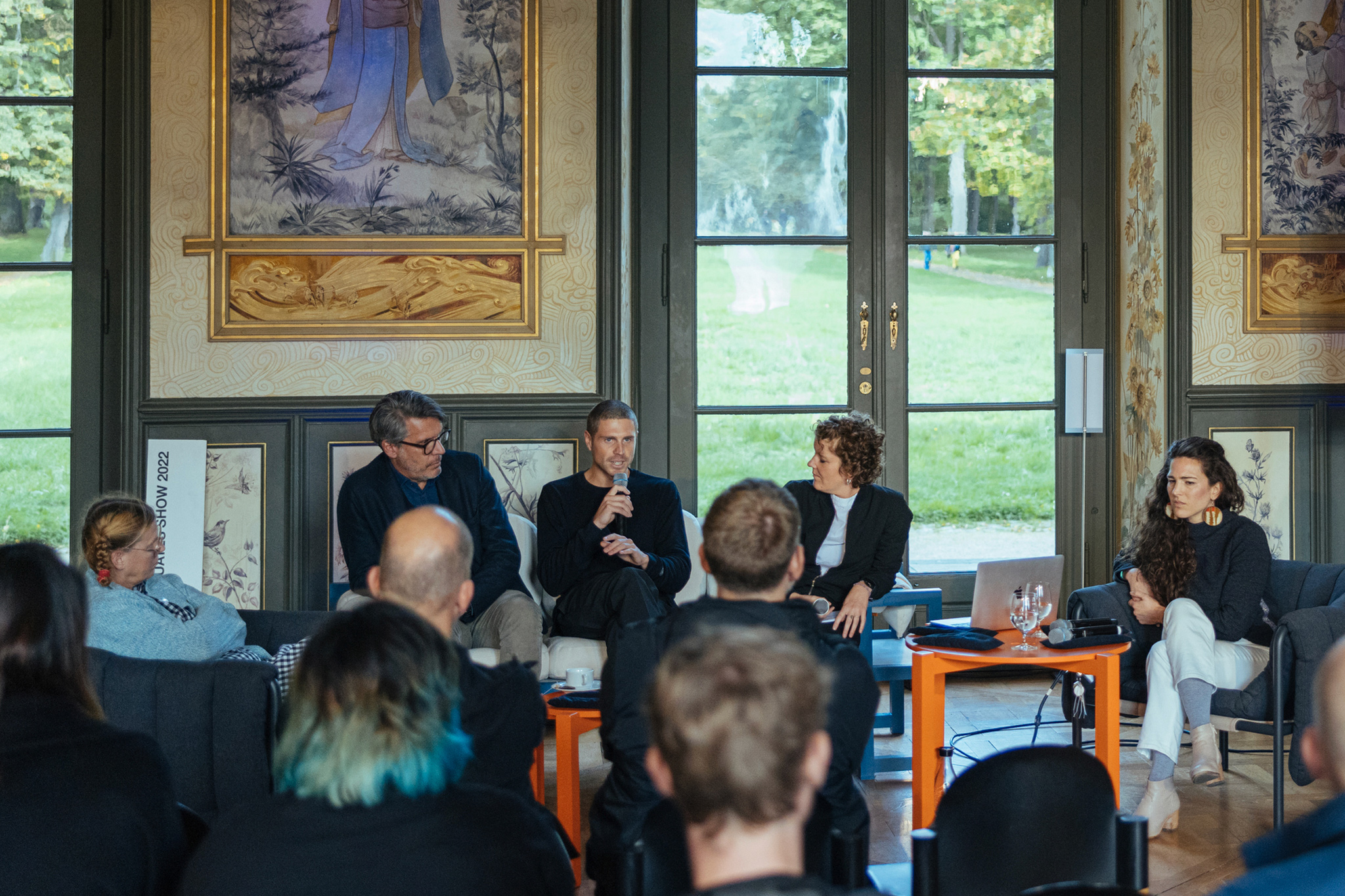 We discuss the transformational potential of design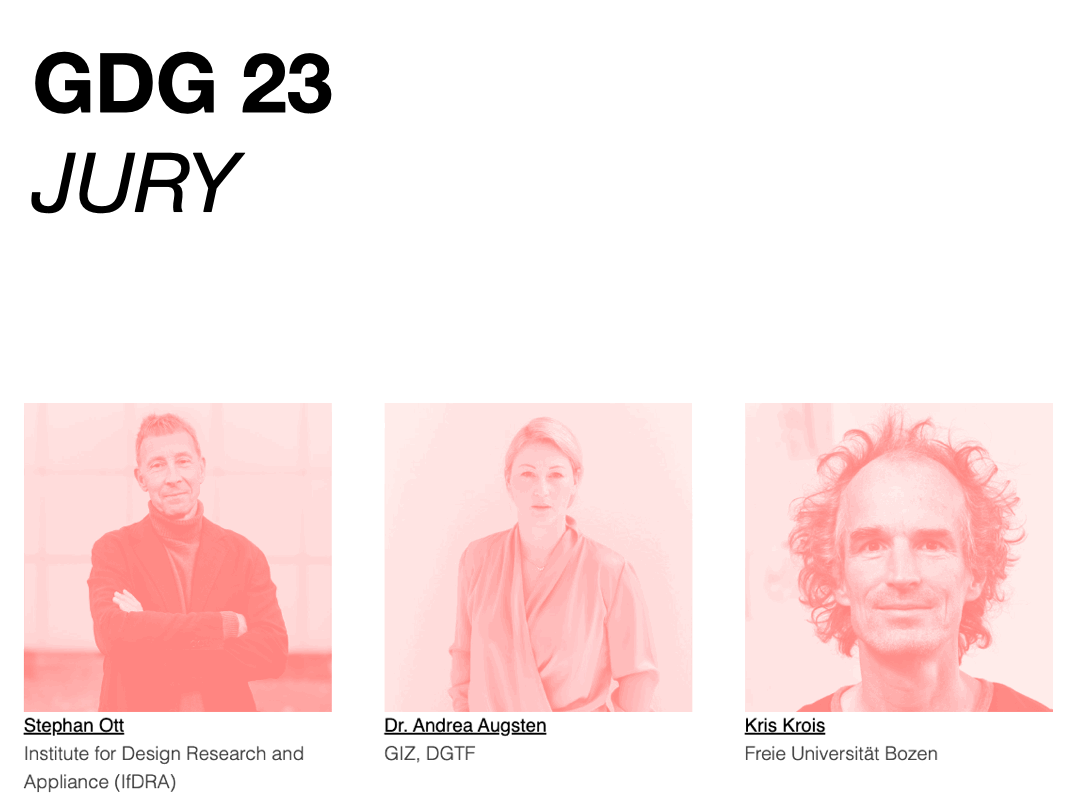 GDG 23 – THE JURY
With diverse perspectives and a broad range of expertise, this year's top-class, nine-member GDG expert jury selects in a multi-stage process around 45 exhibits for the GDG Exhibition at the Museum für Kunst und Gewerbe Hamburg, as well as the four winners for the GDG Awards, which have the potential to shape change.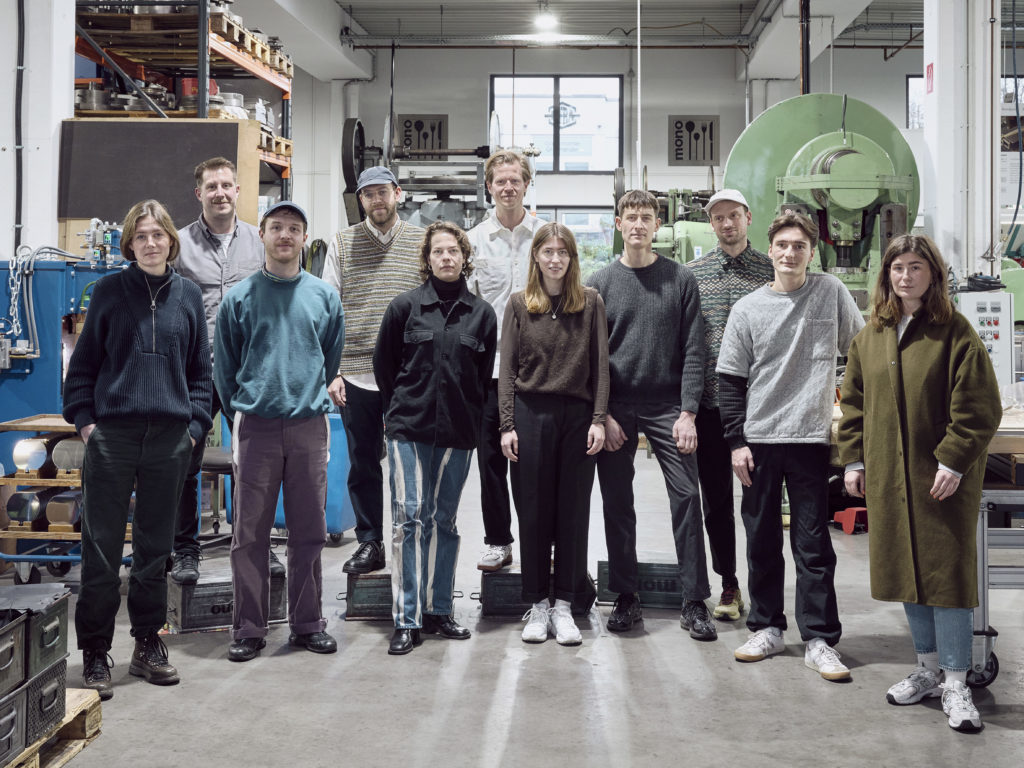 GDG SUPPORTED BY
Every year, exciting partners from design, culture and industry offer exciting support formats for selected graduates. In our Supported By section, you can learn more about implemented demand formats from the GDG class of 2022.
OUR Vision
We are the only national initiative aimed at supporting young graduates from the fields of product and industrial design as well as presenting renowned German universities, art academies, and technical colleges.
UNTIL 15 APRIL
Registration Schools
15 APRIL – 15 MAY
Call for Entries
JUNE
Jury Meeting GDG Exhibition
Curation GDG Interconnected
31 AUGUST
Opening GDG Exhibition
@ MK&G Hamburg
1 September – 08 OCtoBER
GDG Exhibition
@ MK&G Hamburg
21 – 29 OCTOBER
GDG Interconnected
@ Dutch Design Week
GDG SOCIAL
Follow us on Instagram and always stay up to date