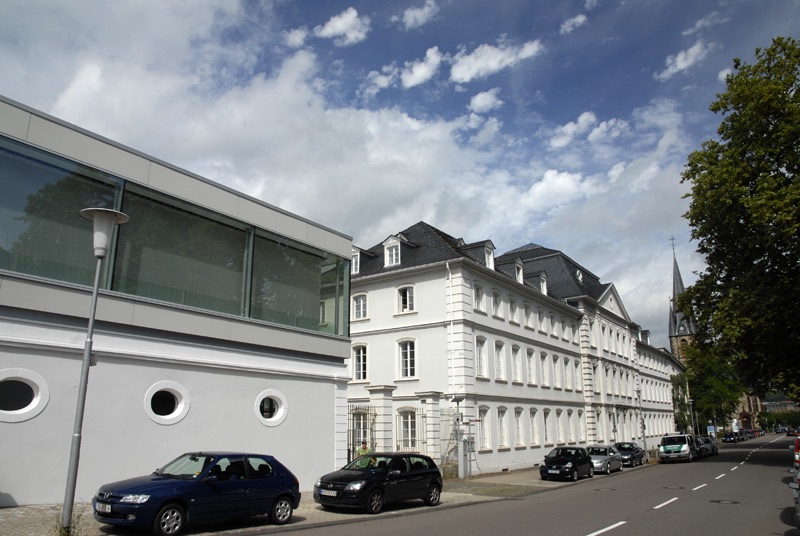 Saar Academy of the Fine Arts
What makes the University of the Arts Saar (HBKsaar) so special?
The educational concept of HBKsaar is project-oriented and is therefore based on the principle of bringing together different disciplines and competences. New cross-border teaching and study projects are constantly being developed. In addition to networking the range of courses offered with scientific and cultural institutions, HBKsaar sees the examination of concrete tasks on the part of public and private companies as a further focal point in bringing students closer to current and future social developments.
Product Design and Industrial Design
In the areas of product and industrial design, the product design course deals with the constantly changing, diverse design fields of everyday life – from furniture to machines, from concept stores to open source strategies.
In order to make the form, function and identity of a product comprehensible to the user, students learn about the various tools relevant to design processes and work independently in the university's workshops, both analog and digital. Ideas from the hand sketch to the 3D-printed model to the analogue 1:1 prototype are implemented.
GDG – Submissions
More about the projects on the Graduates Platform
2020
Ran Mo
Yushun Zhao
Solène Jansem
Catharina Drees
Tobias Turco
Sebastian Sittinger
2019
Tim Vollmer
Carmen Dehning
Helen Wiehr
Jessica Bruni
Vladimir Bessonov
Nicole Fleisch
Hui Jin
Lukas Winter