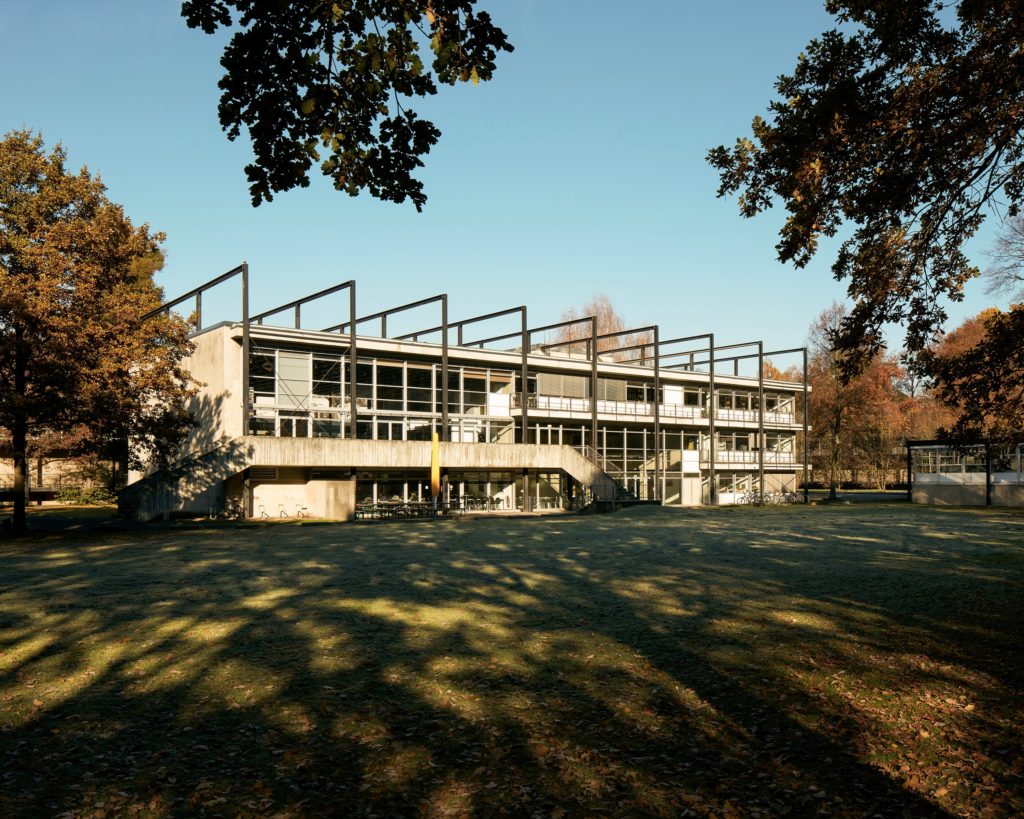 Administrative Office
Degree Program Produkt Design
Ilka Sandgaard
Raum 0137/Atrium
T +49 561 804 5358
F +49 561 804 5012
sandgard@uni-kassel.de
kunsthochschulekassel.de
kunsthochschulekassel.de/studium/produktdesign
Prof. Ayzit Bostan
Professorship for Design of Textile Products
Prof. Oliver Vogt
Professorship for Industrial Design
Prof. Jakob Gebert
Professorship for Furniture Design and Exhibition Architecture
Prof. Lutz Pankow
Professorship for Product Design / Basic Class
Prof. Daniel Hornuff
Professorship for Theory and Practice of Design
Prof. Annette Bertsch Honorarprofessur | Designmanagement
Prof. Martin Schmitz
Lucius and Annemarie Burkhardt Professorship
Kunsthochschule Kassel
The Kunsthochschule Kassel, with its degree programs in Visual Arts, Visual Communication (both with artistic final examinations, equal to MFA), Product Design (diploma), Art Education (teaching degree), and Art History and Theory, is a partially autonomous department of the University of Kassel. It offers an integrated combination of scholarly, artistic, and art educations programs. This interdisciplinary approach at the Kunsthochschule has been pursued and constantly refined for over 30 years.
The Kunsthochschule maintains 13 cross-disciplinary workshops, for instance in the areas of ceramics, plastic, wood, textiles, or photography, continuing traditions such as that of the Bauhaus, namely of constructively combining technical and artistic skills.
Degree Program in Product Design
Design pervades our everyday lives. Whatever we do, there are always products there with us. Whether as technological devices, as industrial products, in the form of furniture, clothing, accessories and continuing on to analogue and digital spaces as well as entire systems–design is ubiquitous and often responsible for how people structure their daily lives, how they cultivate their social relationships, and how they assign value to their experiences.
Against this backdrop, the job profile of designers has become professionalized into a complex field. If in former times the designing of ordinary things was mostly a matter of tradition, today it is considered a cultural technology, demanding a wide variety of skills. Inventiveness and craftsmanship combine with broad knowledge about materials, technologies, manufacturing processes, and aesthetic developments–and not least requiring critical awareness of social and political conditions!
The study program in product design at the Kunsthochschule Kassel integrates all these areas. In projects and seminars students learn how things are creatively drafted, tested in prototypes, and finally brought to full implementation. They work in close association with the professors in the program, with access to a variety of workshops and digital tools at the Kunsthochschule, thus getting the opportunity to develop their own concepts step by step. An endowed professorship on the work of Lucius Burckhardt as well as a project professorship awarded each year to an internationally outstanding design figure complete the course offerings.
GDG – Submissions
More about the projects on the Graduates Platform
2022
Leonard Seyfarth
Ferdinand Fach
Jannes Lüdtke & Abdalla Lüdtke
Rui Wang
Daniel Westhof
Lisa Heinze
Sascha Fabian Kleczka & Leonhard Berger
Johannes Friedrich Choe
Carlos Platz
2021
Eric Kiesewetter
Jule Helene Leinpinsel
Max Eschenbach
Simon Scherer
Natascha Burk
Nadja Nolte
Anne-Katrin Bade
2020
Maximilian Müller
Arne Dohrmann
Maximilian Müller
Lisa Wübbeler & Friederike Wübbeler
Martin Tony Häußler
Darius Zalzadeh
Nicolai Bauchowitz
Nathalie Indra
Florian Müller
Sandra Spoo
Rosa Heinz
Ruth Firsching
Lea Lüdtke
Thomas Buda
2019
Verena Hutter
Maurice Eric Zacher
Simon Frambach
Nils Oertel
Stephanie Hobmeier
Saskia Drebes
Johannes Trautmann
Anna Holzapfel
School Profile Projects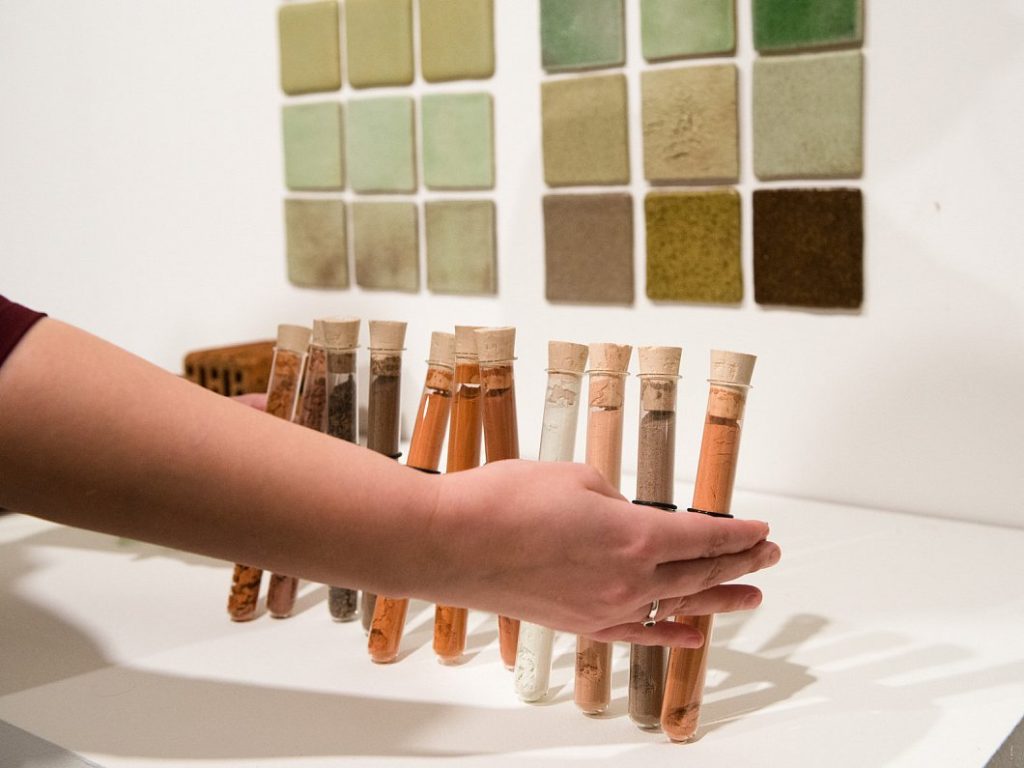 Shards tiles are made from construction debris. They show the beauty and potential of upcycling within a circular economy.
The colours range from a light cream to dark shades of grey and black and a rich palette of green and turquoise tones. The tiles can be produced with rough or smooth surfaces. As each tile is unique, their subtle variations create a vivid and beautiful surface.
This variety is created without adding colouring or binding agents and is based solely on the properties of the recycled construction waste. Each batch of construction waste is used to create a unique new array of Shards. The pictures above show highlights of the current Shards collection.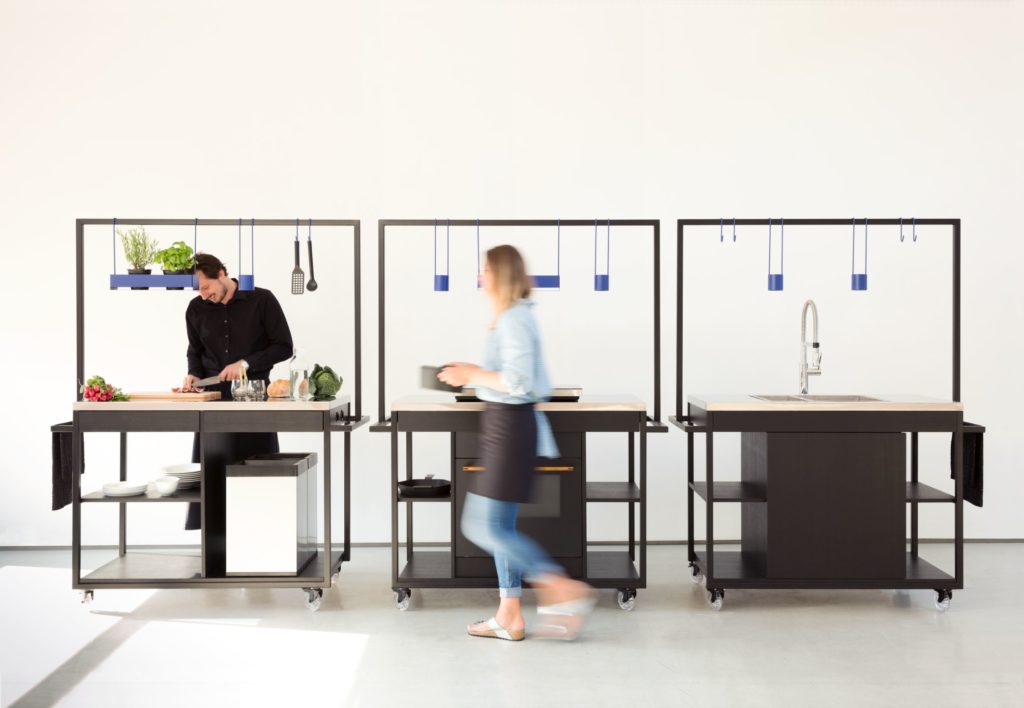 Ensemble is a mobile and modular kitchen consisting of three basic modules. The modules can be freely combined in number and arrangement, whereby the kitchen can be adapted to any situation, space and number of people. Ensemble is designed for cooking together. Whether in public institutions, offices, cooking schools, show kitchens, in catering or the private living environment.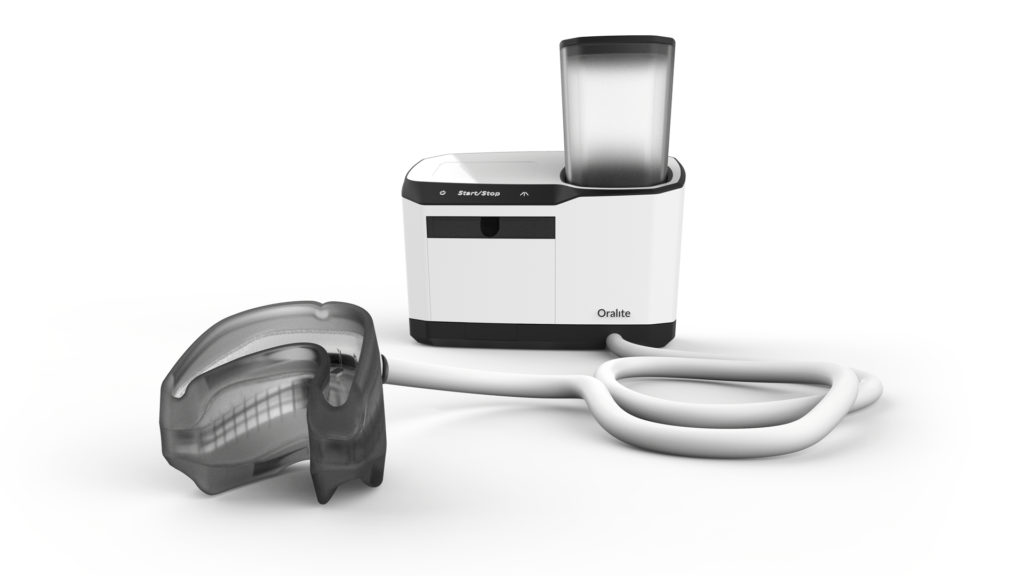 Oralite is a help for people who have difficulties with dental care due to functional limitations. Based on advanced technologies, it provides comfortable and effective care without putting strain on the user's arms or hands.
While other dental care devices require excessive hand use, Oralite is designed for people who have less control over their arms and/or hands and offers them the best oral care without the fatigue caused by prolonged lifting of the arms, fighting vibrations (caused by devices or tremors) and without the risk of accidentally spilling water. Oralite use is easy to learn, high contrasts and a combination of visual and auditory information presentation support the use of the device. Multitasker" also benefit, as they can use their now free hands for other tasks, such as hairdressing.