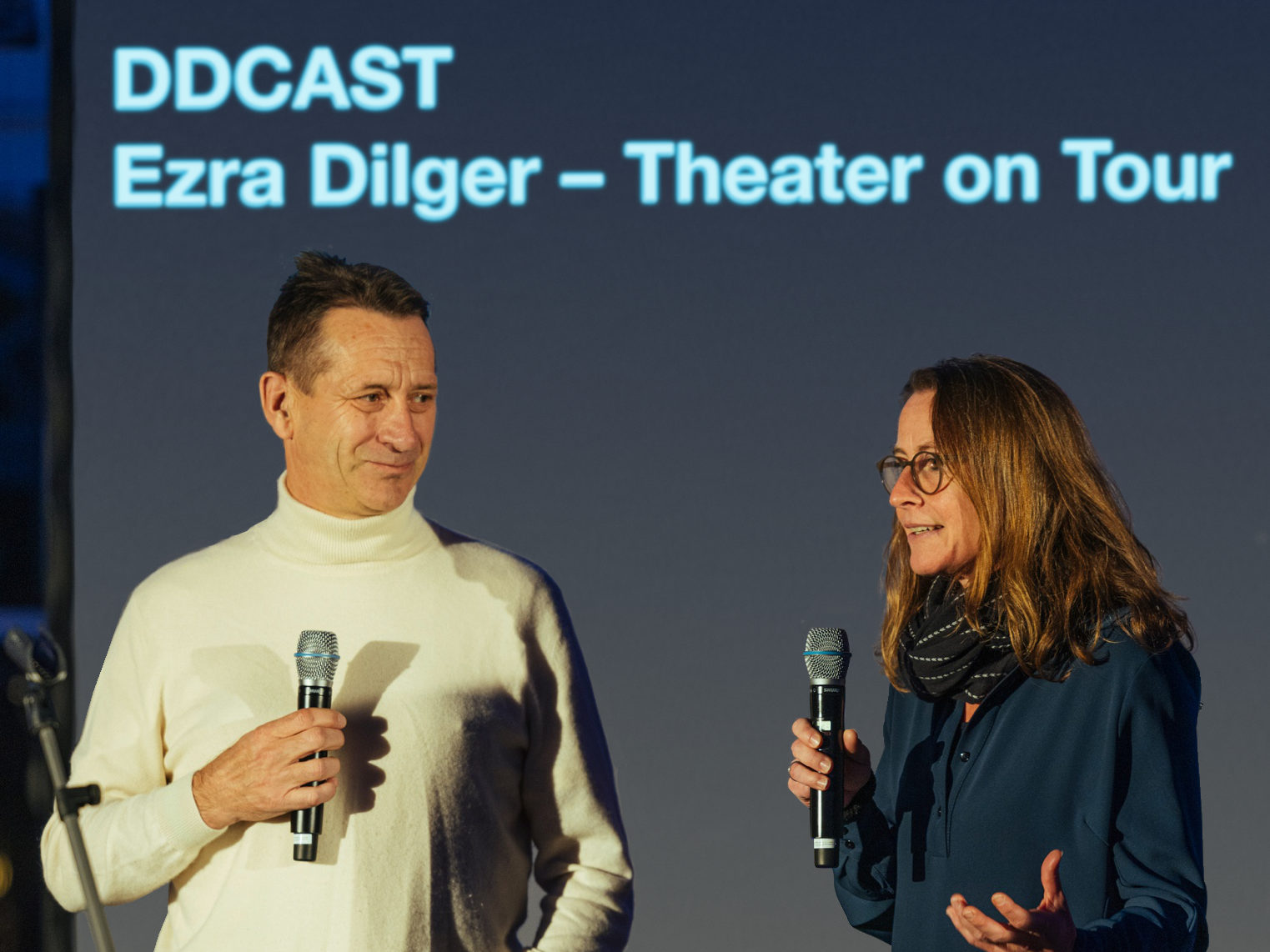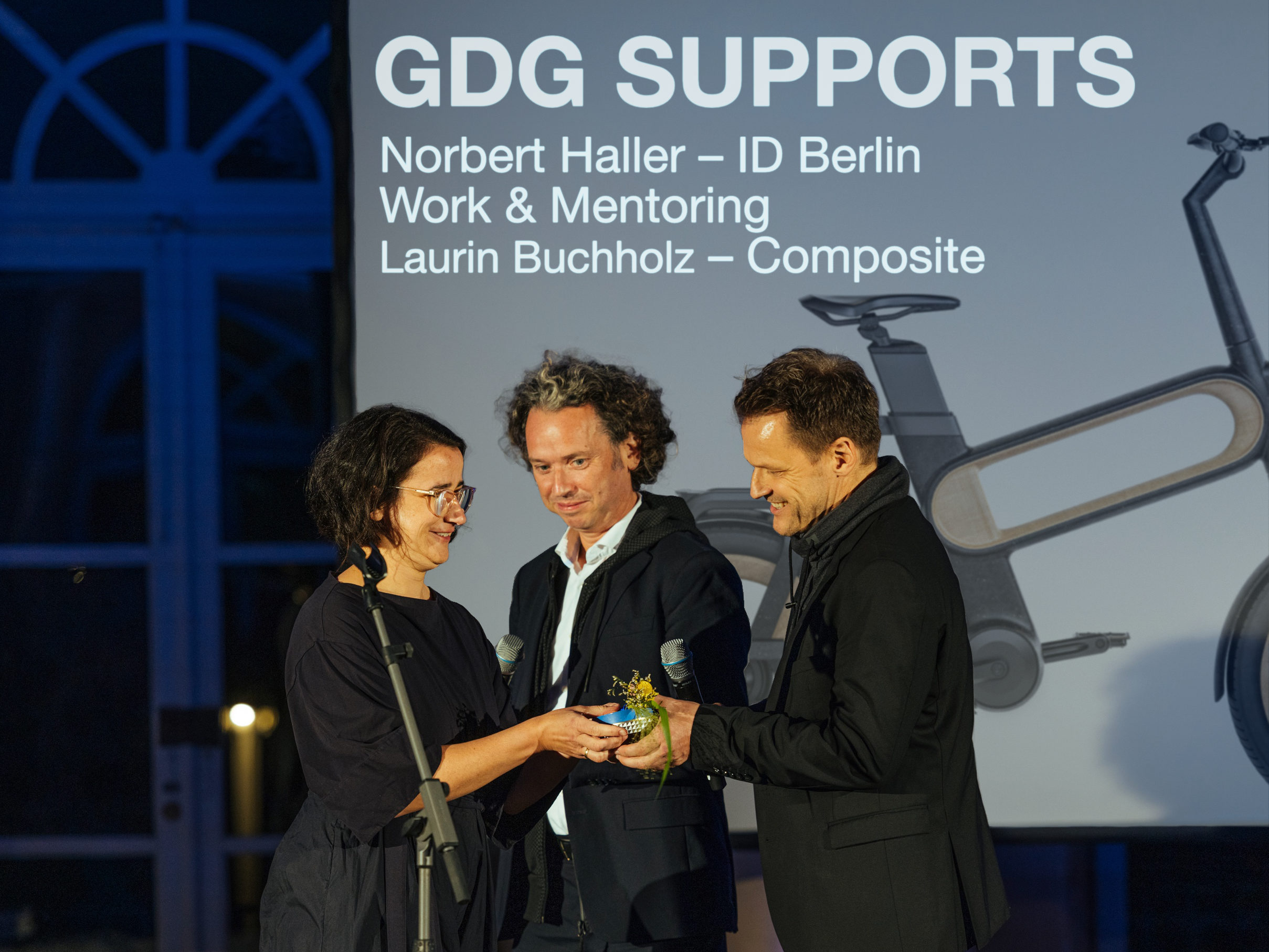 SUPPORTS
Once again this year, many graduates will have the opportunity to receive support. Thanks to the commitment of our network of experts, interviews, mentoring, coaching and exhibition space, for example, are made possible.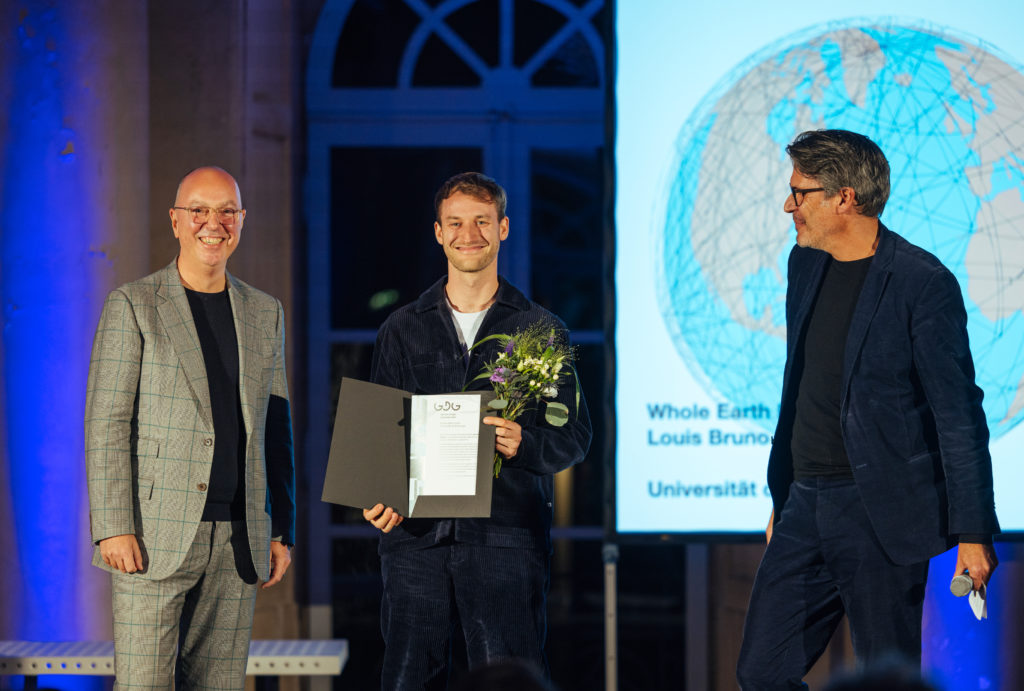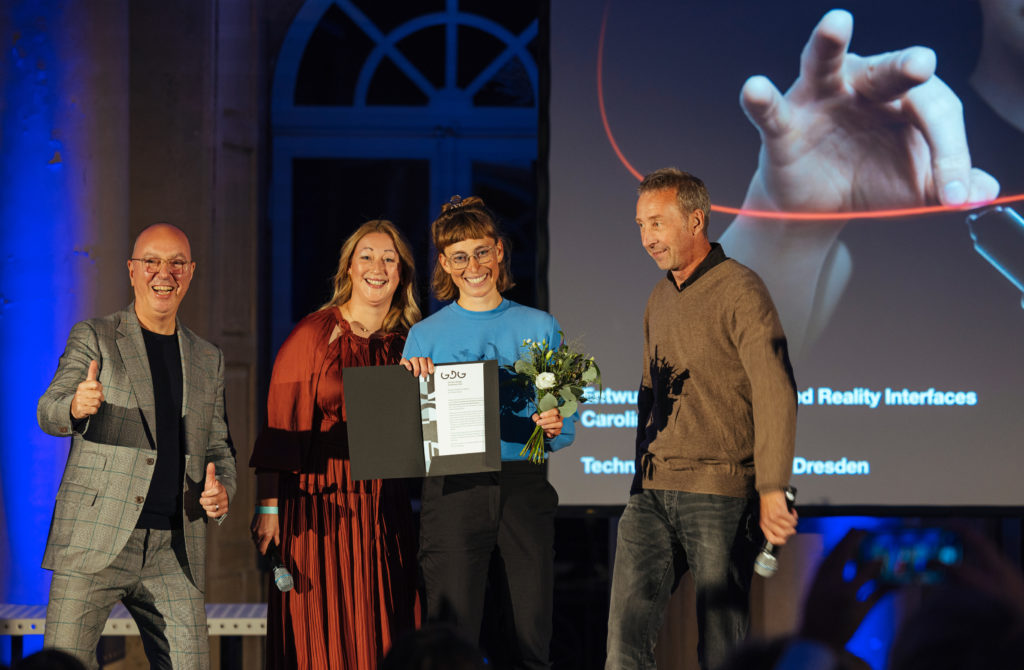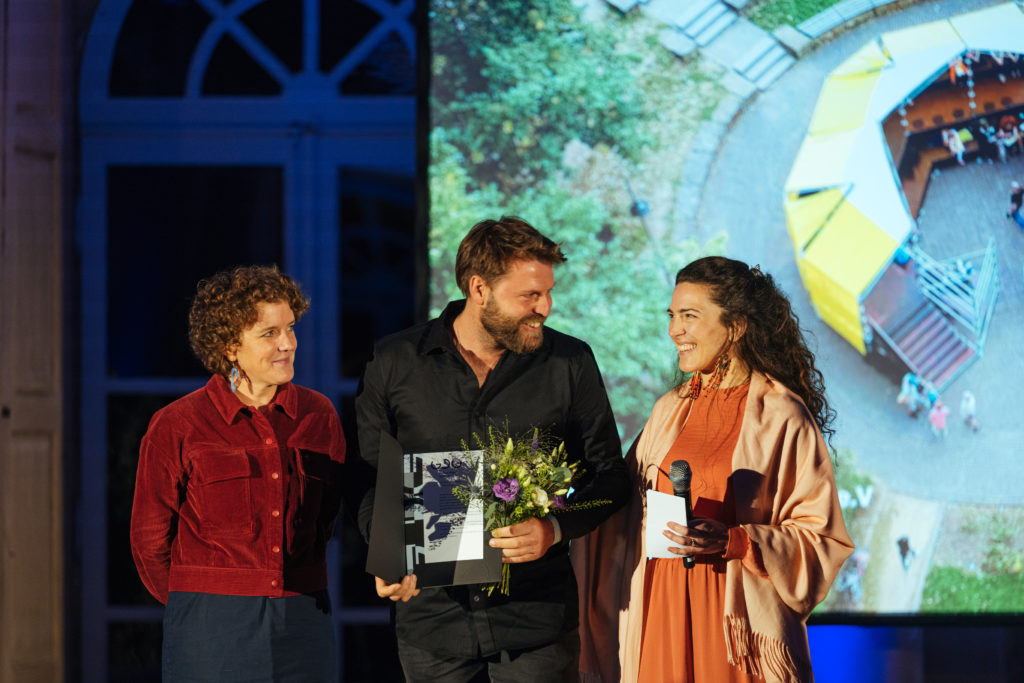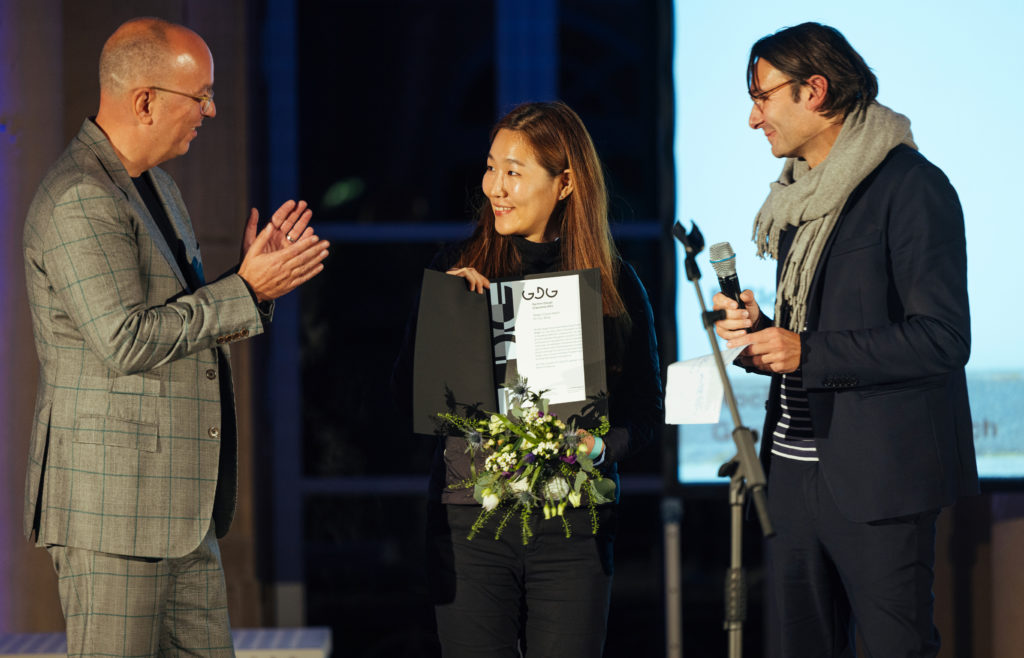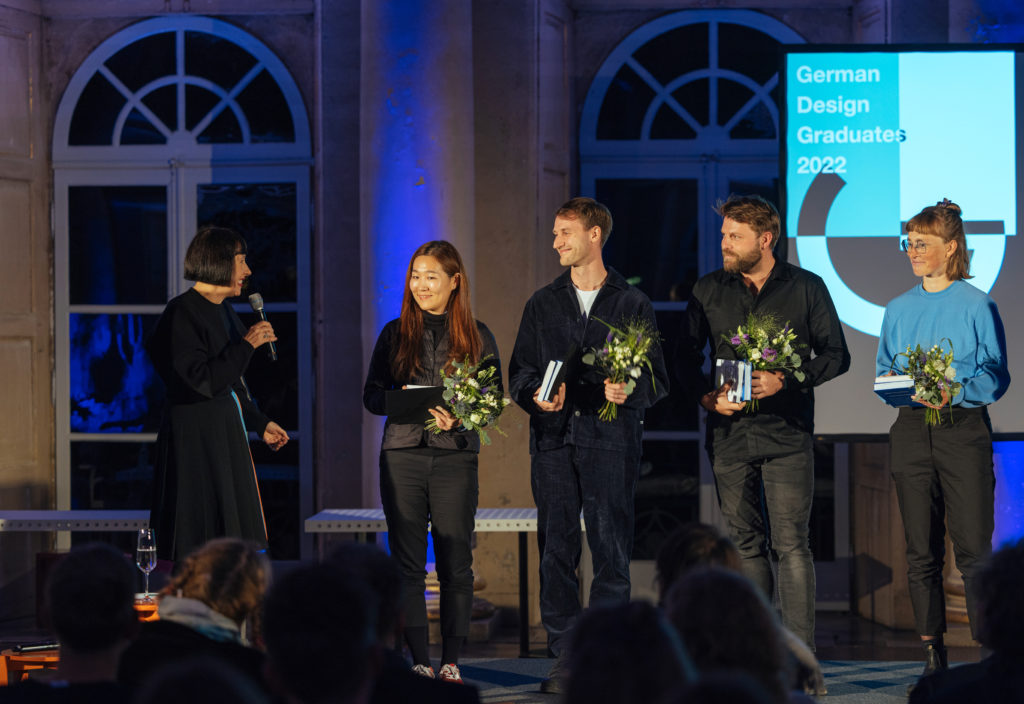 AWARD CEREMONY
Four awards in different categories were presented by the German Design Graduates initiative and its project sponsor German Design Council at the Design Campus of the Kunstgewerbemuseum of the
Staatliche Kunstsammlungen Dresden (SKD) in the Riverside Palace of Pillnitz Palace.
"I am impressed by the outstanding projects that the graduates of German higher-education institutions are presenting this year. Since its founding in 2019, the German Design Council has supported the German Design Graduates initiative, which in turn supports up-and-coming designers. Supporting budding young talents is as important to the foundation as it is to the initiative, which is why I am particularly pleased about the project's sponsorship that has been in place since the beginning of the year.
The winning projects make the ideas of young designers for a sustainable and better future visible, confirming our conviction that the support of these pioneering thinkers in terms of funding and ideas is incredibly important for the innovative capacity of our economy," says Lutz Dietzold, CEO of the German Design Council, commenting on the award.
Congratulations t Yujin Kang, Louis Bruno Bindernagel, Ezra Dilger und Carolin Horn!
More information on the awards
GERMAN DESIGN GRADUATES SHOW IM DESIGN CAMPUS DES KUNSTGEWERBEMUSEUMS IN DRESDEN ERÖFFNET
Die Ausstellung im Design Campus des Kunstgewerbemuseums der Staatlichen Kunstsammlungen Dresden (SKD) im Wasserpalais auf Schloss Pillnitz ist bis 31.10.2022 zu sehen. Weitere Informationen finden sie unter GDG SHOW 2022.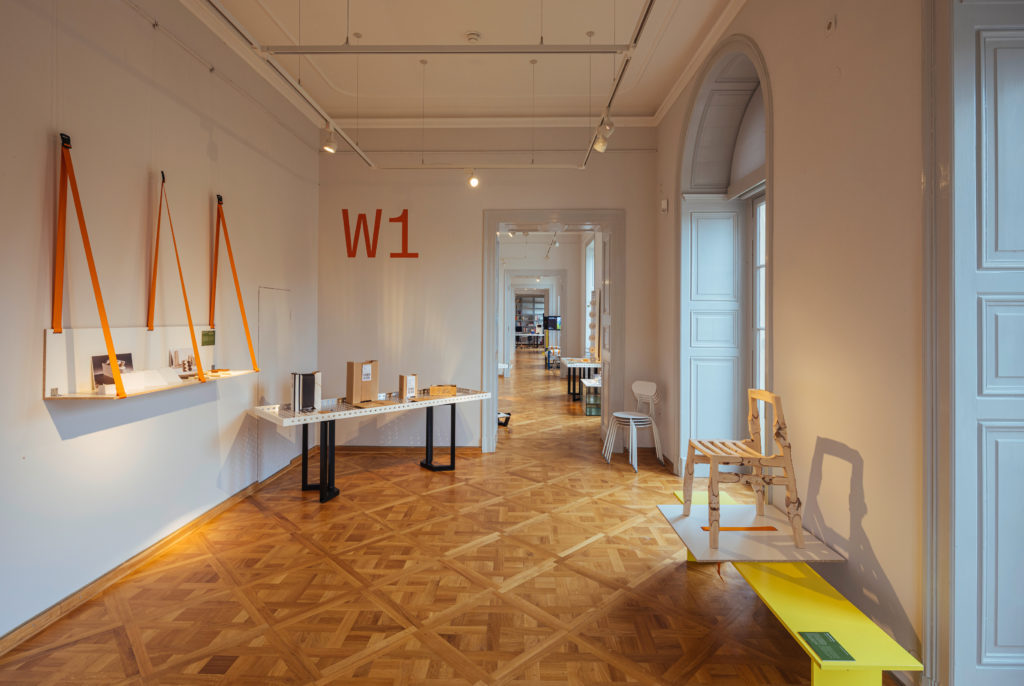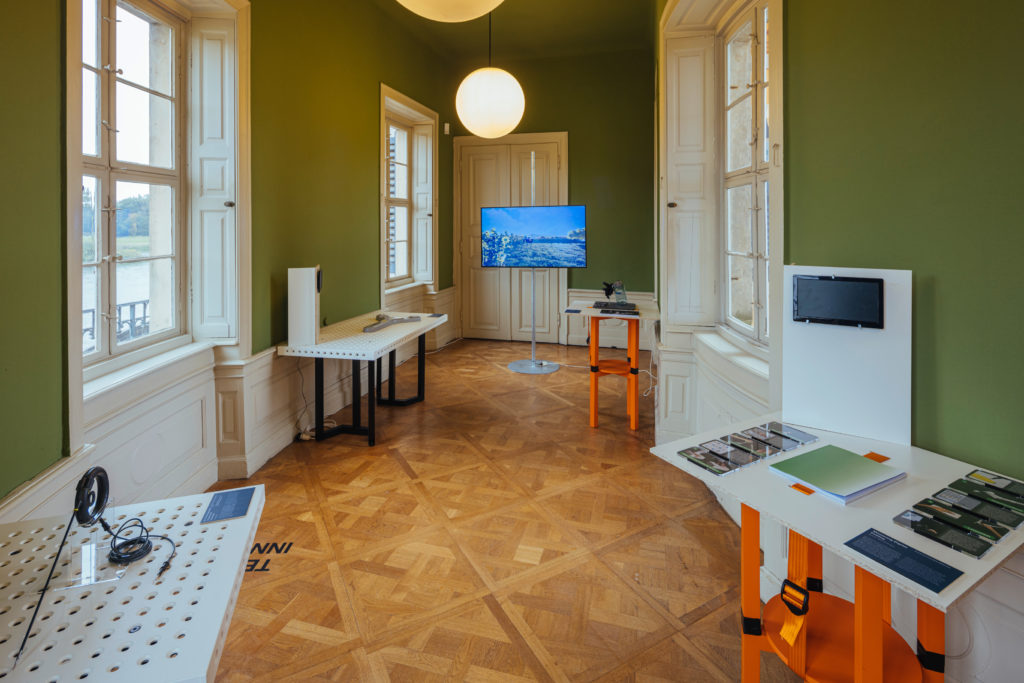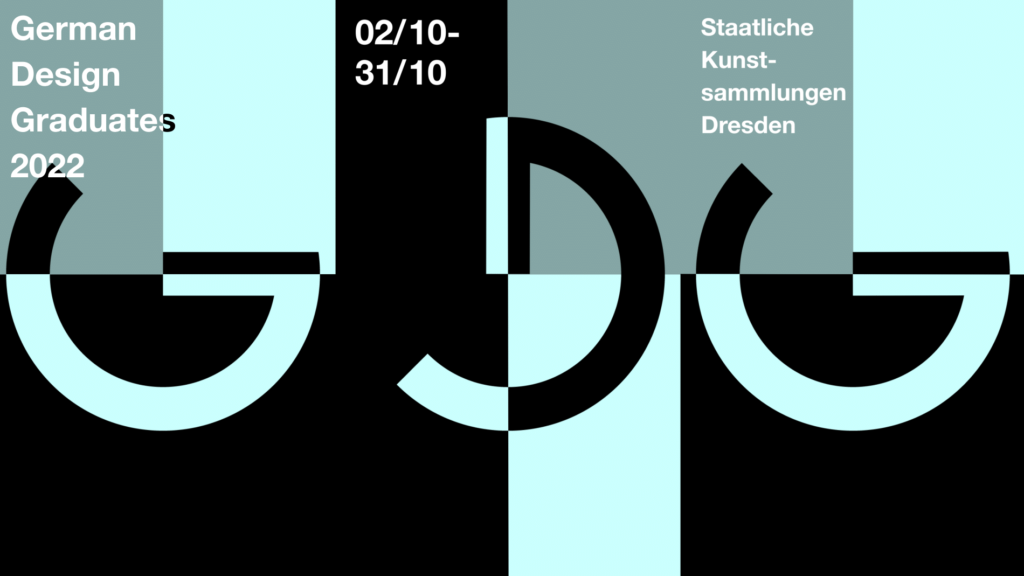 GDG SHOW 2022
PERSPECTIVES FOR GRADUATES IN PRODUCTDESIGN
Outstanding graduates from Germany's most renowned art and design colleges in the fields of product and industrial design will be presented from October 2 to 30, 2022 by the German Design Graduates initiative and its project sponsor, the German Design Council, in cooperation with the Design Campus of the Staatliche Kunstsammlung Dresden. Under the influence of serious changes and developments in politics, society and the environment, the exhibition is dedicated to the central issues of our time and shows the most interesting ideas and approaches of young product design talents in the categories Sustainable Solutions, Everyday Life, Technical Innovation, Living Together and Future Scenarios. Further information about the exhibition & the supporting program can be found here.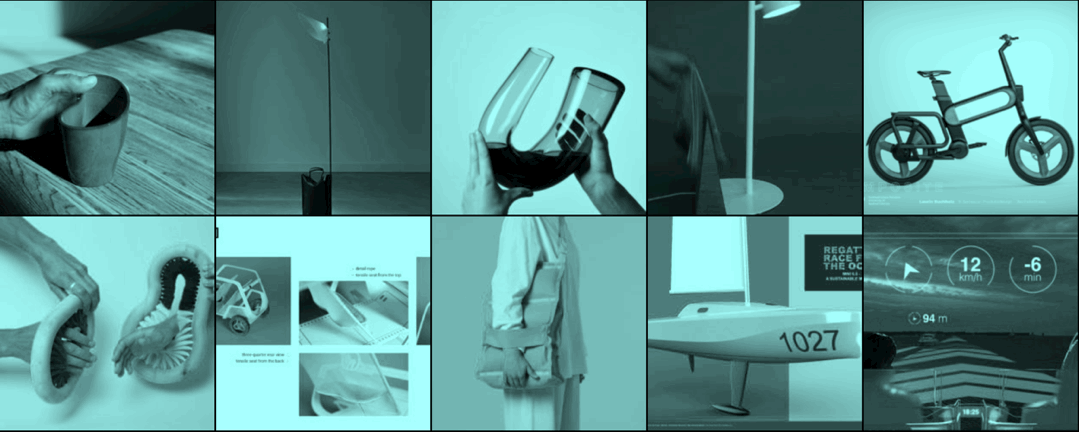 PROJECTS 2022 ONLINE
On our GRADUATES PLATFORM you will now find all registered projects from 2022!
Click through the 231 exciting projects submitted by 20 of the best German universities. Not only will exciting exhibition projects be selected from all the submissions for the GDG Show 2022, but our network of ambassadors will also be scouring them for suitable work for mentoring and support.
We are overwhelmed by the diversity of the projects and congratulate all graduates on passing their exams despite these difficult times of crisis.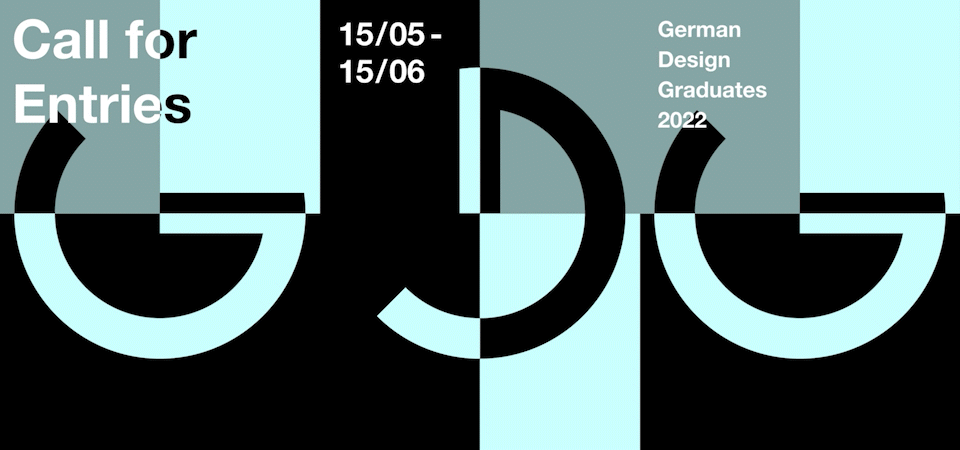 CALL FOR ENTRIES
The annual Call for Entries is aimed at state-recognised art colleges, universities and universities of applied sciences with a focus on product or industrial design as well as design research, UX and service design, material design, social design and their graduates.
The project upload and thus access to the selection processes for funding formats is free of charge for graduates of the participating universities. Participation is open to graduates with a Bachelor's, Master's or Diplom degree whose graduation date is between 1 May of the previous year and 30 April of the current year.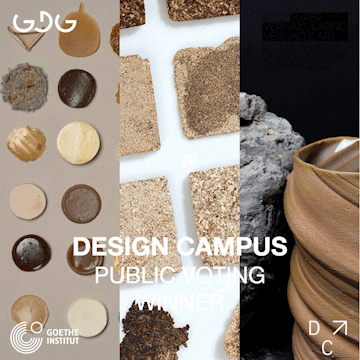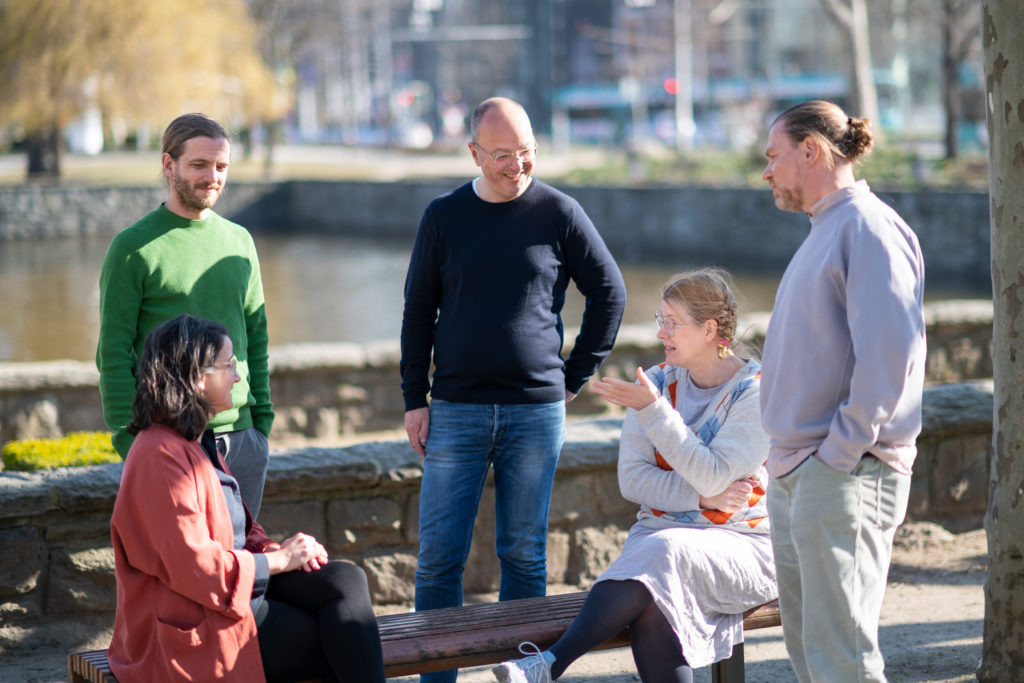 GDG & GDC GROW TOGETHER
The German Design Graduates initiative and the German Design Council foundation are joining forces in their project work with immediate and future effect. By coming together, they aim to further enhance their support for product and industrial design graduates, work even more closely with state-approved German universities, art colleges and other higher-education institutions, and forge links with businesses to stimulate and ramp up the transfer between academia and industry.
"The strategic union creates synergies on all sides by virtue of our project sponsorship. To succeed on the market long-term, it is crucial that businesses now address important future-related issues about how to achieve a transformation – both sustainably and digitally – and that they incorporate design into these considerations as a critical factor. Here at the German Design Council, we act as an interface between forward-looking companies and talents who have the potential to bring about this transformation," said Lutz Dietzold, CEO of the German Design Council.
Lutz Dietzold, CEO German Design Council