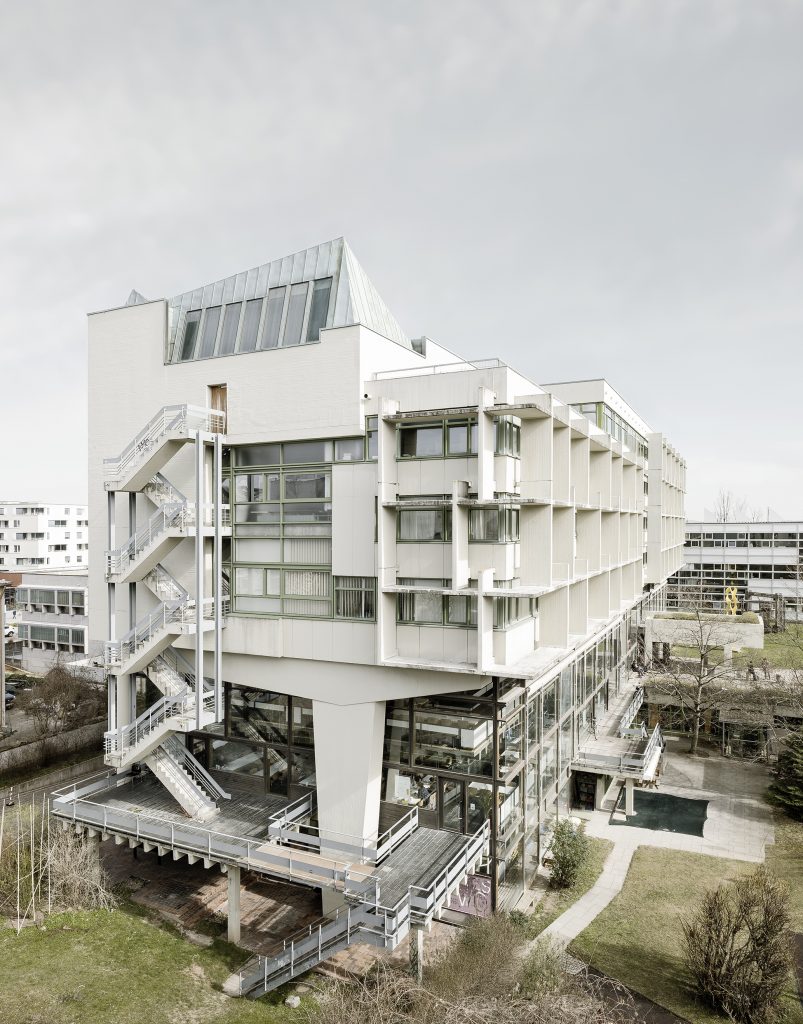 Secretariat of the Design Section
Danina Piljagic
+49 (0)711 28440-247
danina.piljagic@abk-stuttgart.de
Campus Weißenhof: Neubau 2, Raum 0.12
abk-stuttgart.de
abkstuttgart.de/studium/studienangebote/industrial-design
Anne Bergner
Professor for
Design Basics and Prototyping
Uwe Fischer
Professor for
Industrial Design
Daniel Martin Feige
Professor for
Philosophy and Aesthetics
Christophe de la Fontaine
Professor for
Industrial Design
Aylin Charlott Langreuter
Professor for
Industrial Design
Fahim Mohammadi
Professor for
Basics of Design
and Experimental Design
Stuttgart State Academy of Art and Design
The Stuttgart State Academy of Art and Design, with a history extending back over 250 years, is one of the largest art academies in Germany. With 20 academic study programmes in Architecture, Design, Fine Arts, Art Education and Art Related Studies-Conservation, it provides a broad spectrum of educational and research opportunities to approximately 900 students.
Teaching & Interdisciplinarity
ABK Stuttgart provides an outstanding teaching and learning environment. One of its "trademarks" is interdisciplinarity – meaning there are interdisciplinary courses and seminars as well as joint projects between staff and students of the individual study programmes. Teaching is focussed on developing students' creative and artistic skills as well as on imparting technical, practical and professional knowledge. The other "trademark" of the Academy is its over thirty workshops. They allow students to implement their ideas and concepts, using analogue and digital techniques.
Teaching & Research
ABK Stuttgart provides experimental ground to the unity of teaching and research and promotes innovation in art and design. The comprehensive range of academic study courses is open to students of all disciplines. ABK Stuttgart is one of the few art academies in Germany that is entitled to award doctoral and post-doctoral degrees. Stuttgart State Academy of Art and Design offers a unique opportunity to study Design, which is due to its special structure, the intensive and personal support of students and the various courses of study in the field of …
Industrial Design
The Industrial Design programme at ABK Stuttgart enjoys an excellent reputation, both nationally and internationally. This is not only due to the history of the study programme with its prominent lecturers and extremely successful graduates, but also to the current academic teaching practice and the international network.
With numerous popular companies that settled down here, the Stuttgart region has become one of the best business locations in Germany and therefore particularly predestined for design studies. A large number of cooperation projects, for example with Mercedes, BASF, Festo, BSH, Fiat, Airbus or the Italian bicycle manufacturer Pegoretti, make the studies varied and also prepare the students for their future careers as designers.
The close relationship with partner universities such as ENSCI Les Ateliers, Paris, University of Art and Design UIAH, Helsinki, Konstfack University College of Arts, Stockholm, California State University , or the Tokyo National University of Fine Arts and Music , facilitates the exchange of experience and helps students broaden their horizons during their stay abroad.
GDG – Submissions
More about the projects on the Graduates Platform
2020
Jan Cafuk
Silvio Rebholz
Baoyi Li
Laura Velasco
2019
Sebastian Viering
Maximilian Goßler
Claire Wildenhues
David Gebka
Johannes Rühle
Robin Kuhnle
Freia Aschenbach