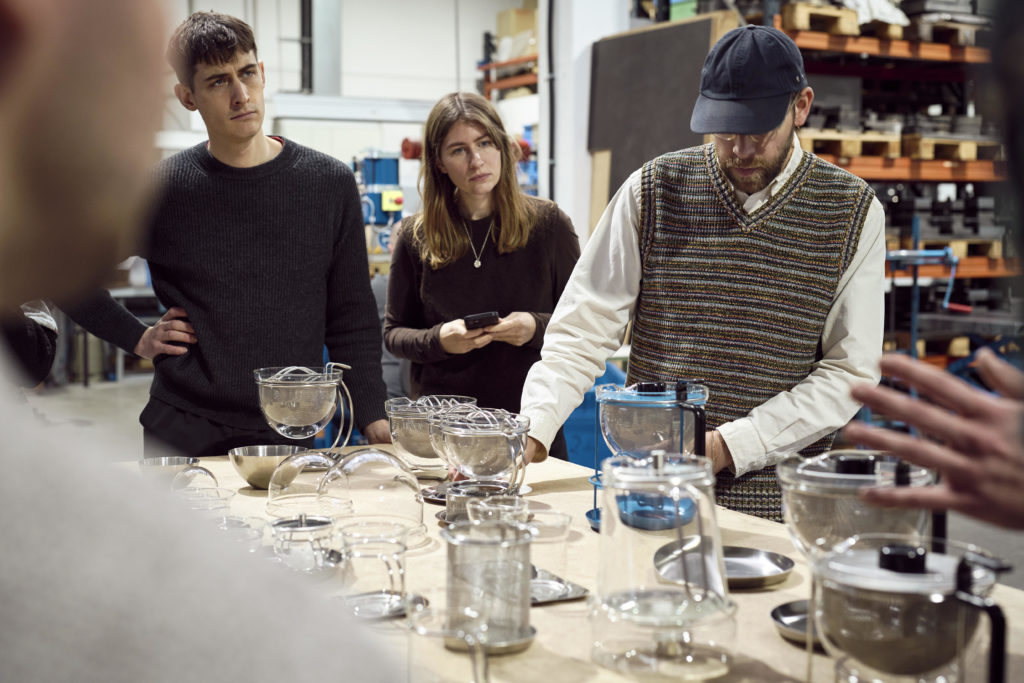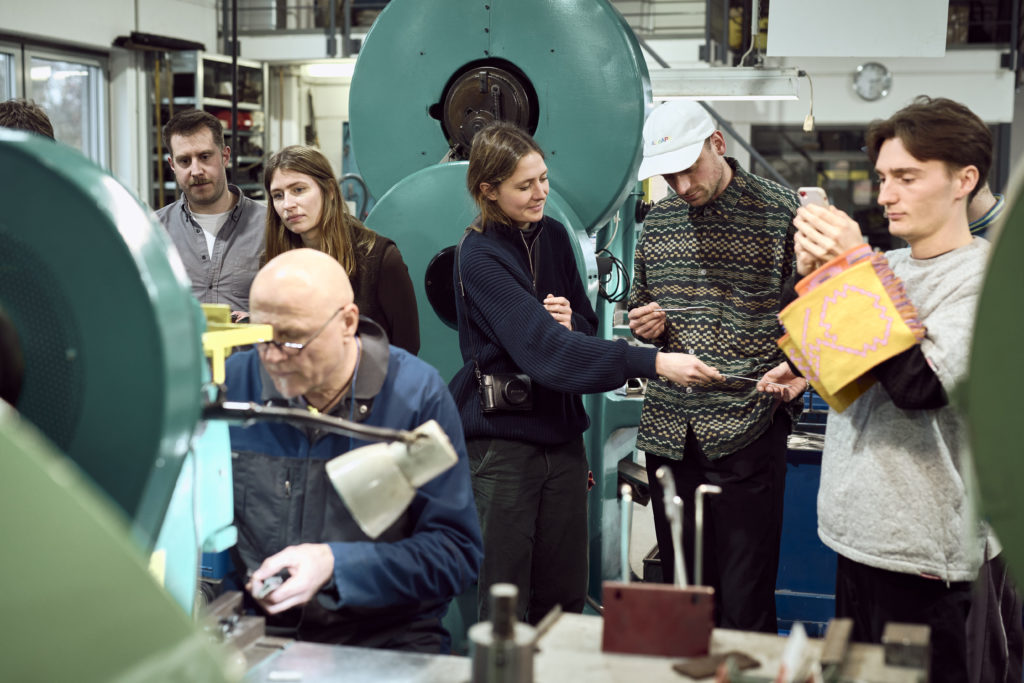 Gdg supported by Mono
As an ambassador of the German Design Graduates, Mono initiates the "Mono Residency", which is aimed directly at young designers. The family-owned company has been manufacturing design products for the table at its production site in Mettmann for over 125 years. In 2023, Mono will invite a 10-person selection of the last four graduates (2018-2022) to participate in the "Mono Residency" programme.
40 Years Mono Teapot
In 1983, the company launched the first Mono teapot together with the designer Tassilo von Grolman. It was to become a design icon in the following decades. The Mono Classic teapot was followed by the Mono Filio and Mono Ellipse models, which can also be found in many living rooms of tea and design lovers worldwide. This 40th anniversary is both the occasion and the theme of the first edition of the "Mono Residency".
Neue Perspektiven
Mono invites the residency participants to play, intervene, deconstruct and recontextualise. By exploring the materials of the Mono teapots and their iconic appearance, the designers develop new perspectives on the classic. The result of the project is ten creative individual pieces – ten art and design objects that take up the materiality and typology of the Mono teapot and stand for themselves through their originality and strong aesthetics.
GDG SUPPORTED BY AMBIENTE 2023
The innovative ideas and future-oriented concepts were represented with numerous Talents areas, at the GDG special areas, at the special area Circular Materials for Future Dining by Haute Innovation as well as at the stand of the German Design Award newcomers.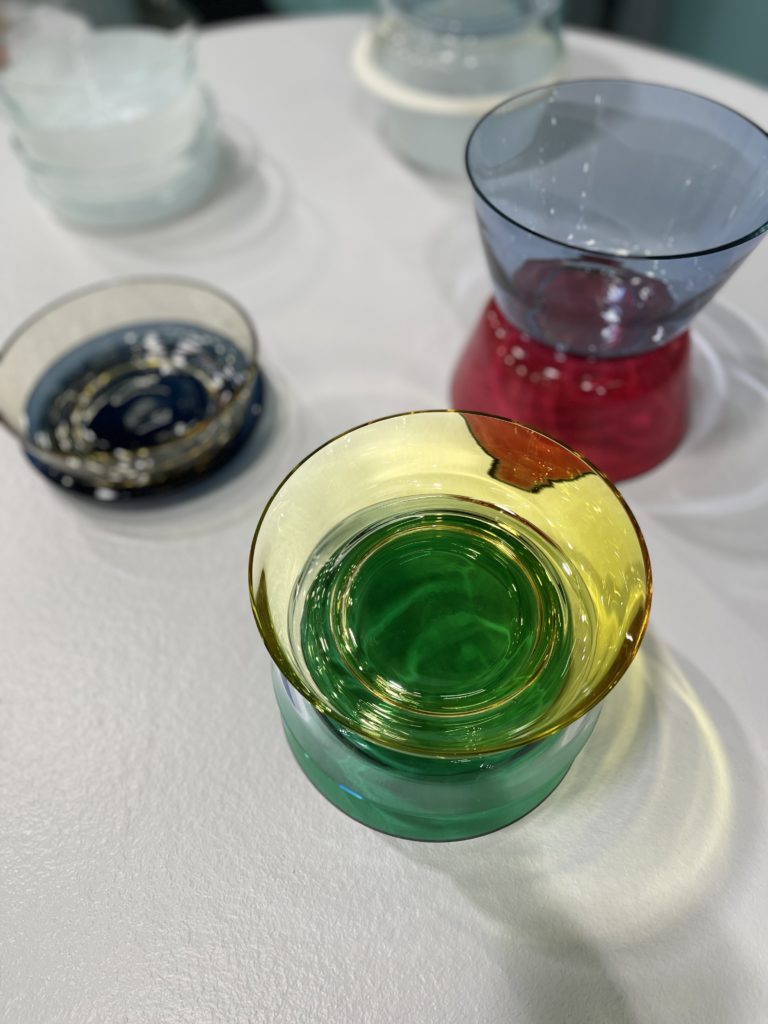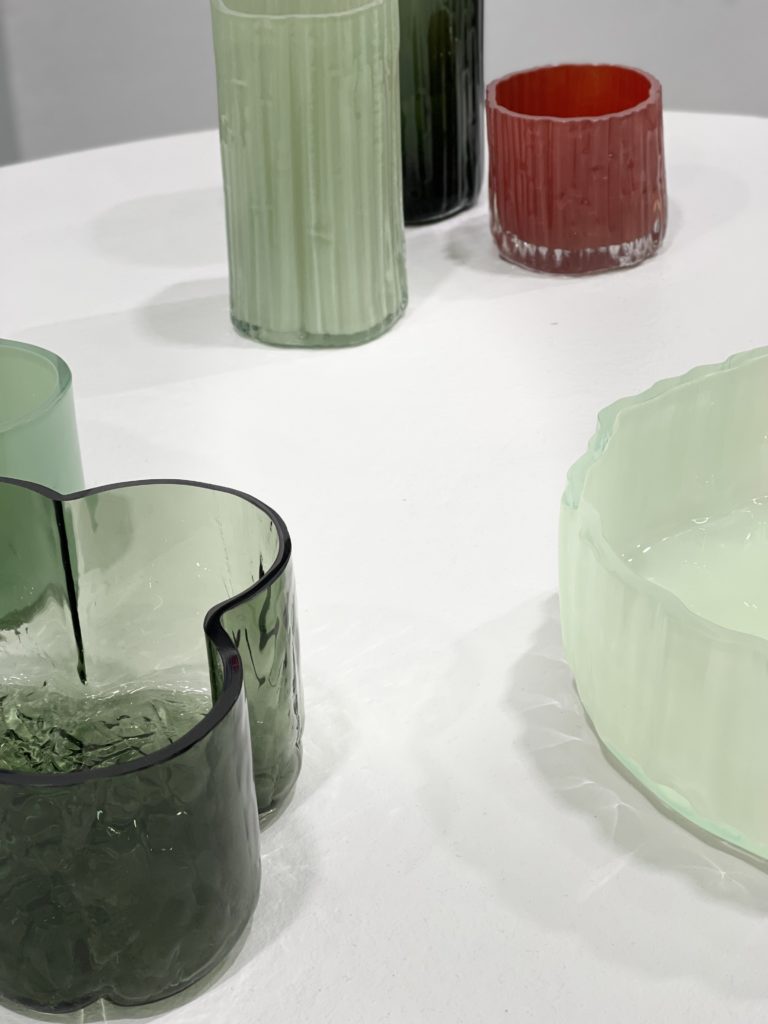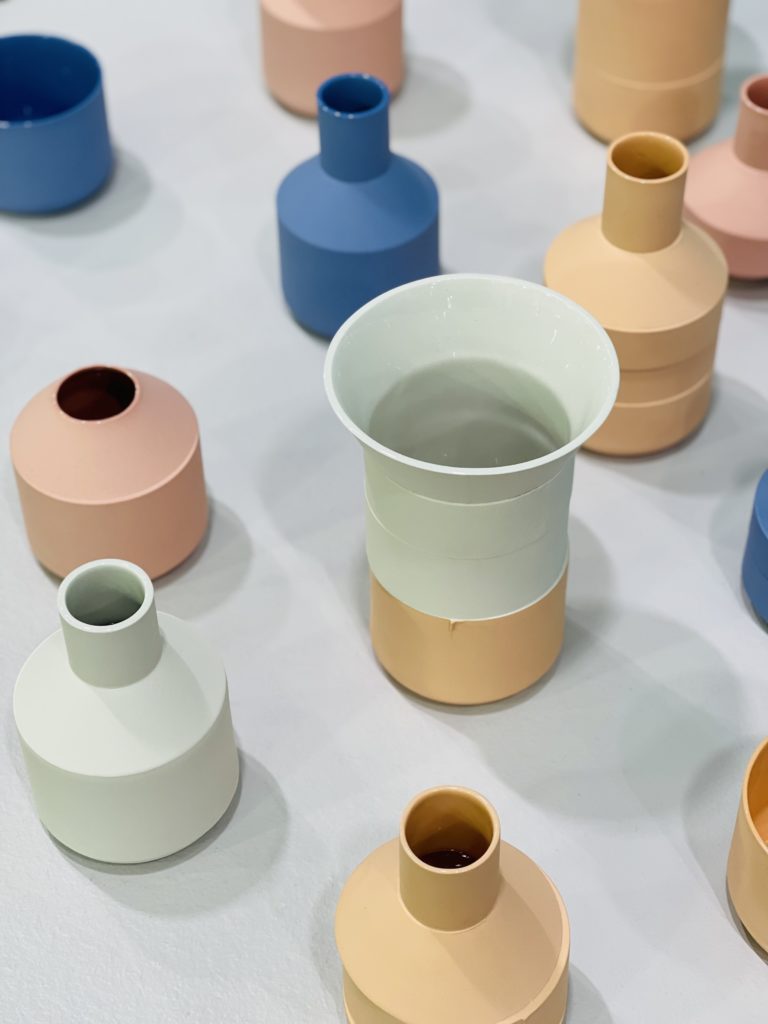 STATEMENTS FROM THE EXHIBITORS
It was great to be able to exhibit at the Ambiente Talents Programme and present my designs to an international audience. The feedback was very appreciative and motivating, I was able to make some international and exciting contacts and it was very inspiring to exchange ideas with other young designers. The Talents Programme is really a special opportunity and platform to get in touch with representatives from the whole industry.

Julia Huisken
Ambiente 2023 was a wonderful and exciting experience for me, as I had never before experienced such a large trade fair with so many visitors. One thing I have learned is definitely to print more postcards next time! Besides making new contacts, the conversations with interested visitors were particularly enriching. Their questions, thoughts and perspectives on my work opened up new perspectives of an economic, ecological and creative nature for me with regard to future implementations.

Dagmar Christina Gerke
It was a special experience to present your work to an international audience during Ambiente 2023. The discussions held there, whether with other designers or industry representatives, were very inspiring and revealed promising possibilities for the future. I am also glad that I was able to exhibit with such talented young designers.

Theresa Voigt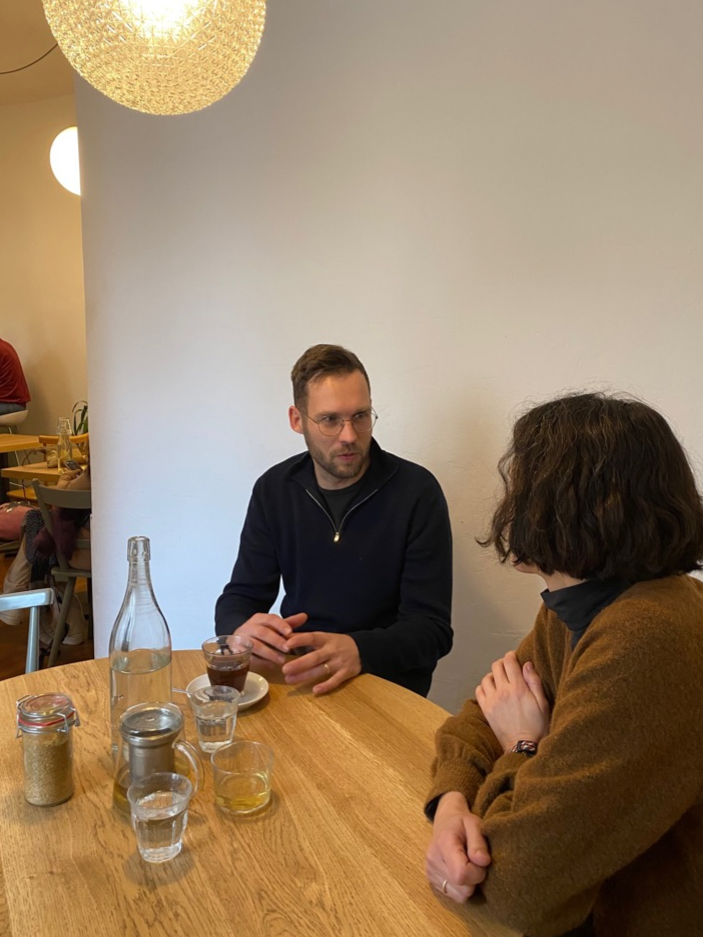 GDG SUPPORTED BY Jasmin Jouhar
For many years, young design has been one of Jasmin Jouhar's favourite subjects. She knows exactly how important it is for graduates to be able to present their work to a larger audience.
Since 2019, Jasmin Jouhar has been supporting graduates with individual PR coaching and advising on topics related to media visibility. Topics such as non-academic writing and visual language or media and social networks are often neglected during studies, but quickly become very important after graduation, especially if a graduate is working towards self-employment or a start-up.
Jasmin's motivation is: "To give back some of the support I have experienced over the years. On the other hand, I have acquired knowledge and skills through my work that I would like to share. If I can make it easier for young designers to make the difficult transition to work and self-employment, all the better!
Statement Jasmin Jouhar
In the conversation, Milan and I talked about visuals, PR and social media. But above all, it was about the structure and content of his website, which will soon go online. These are questions like: How do I communicate my attitude and the content of my work to certain groups of people?

Jasmin Jouhar