AWARDS 2023
The initiative German Design Graduates Awards will also be presented in 2023. The prizes are each endowed with € 2,500, sponsored by the German Design Council Foundation.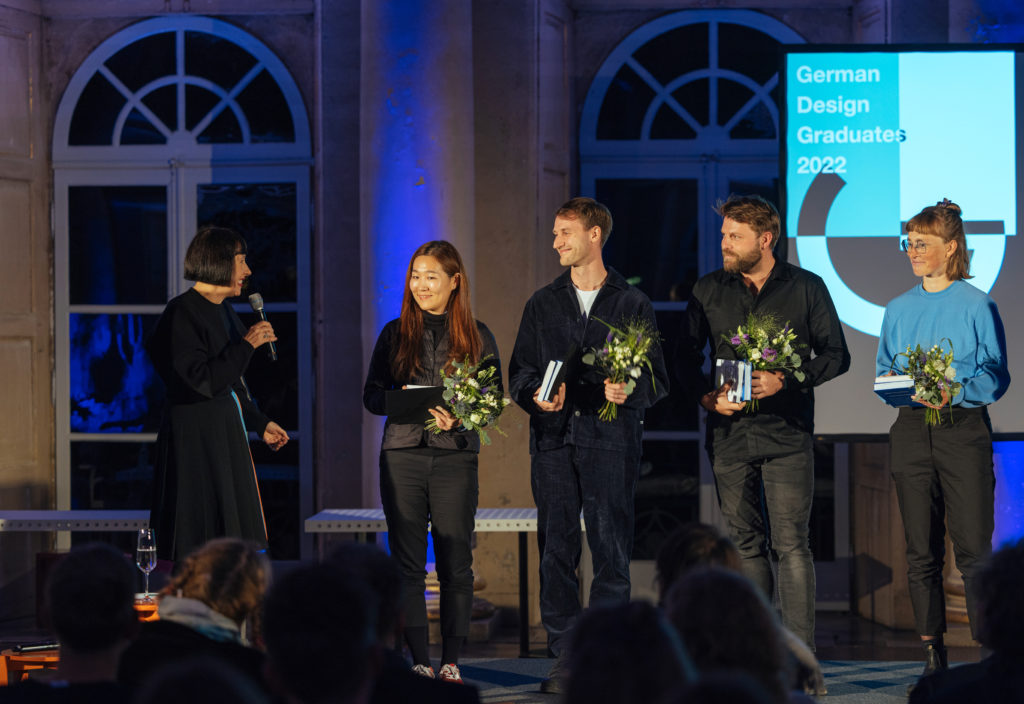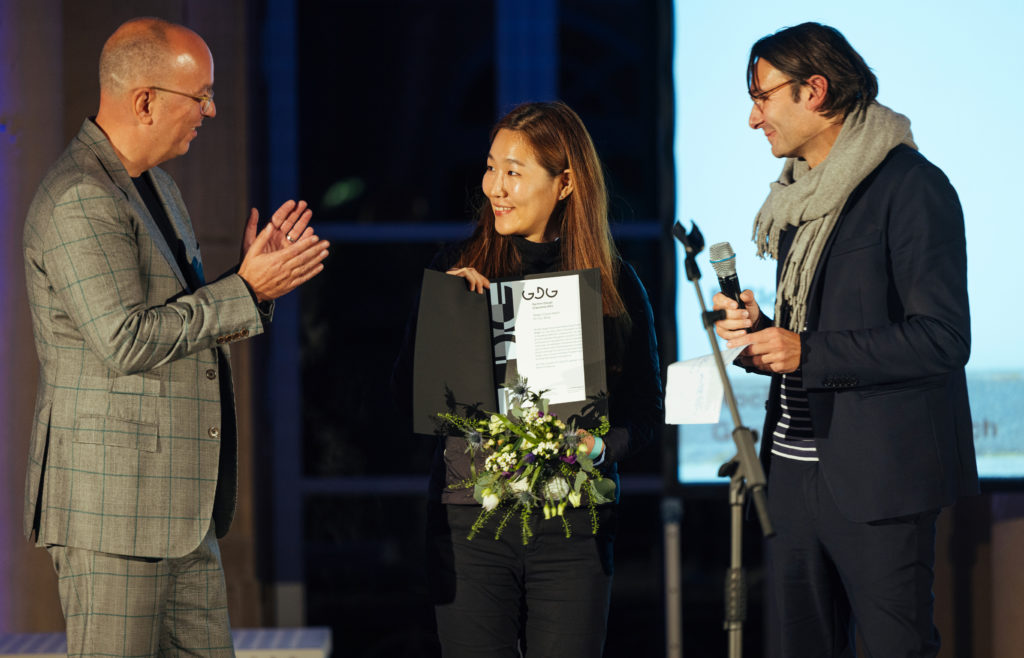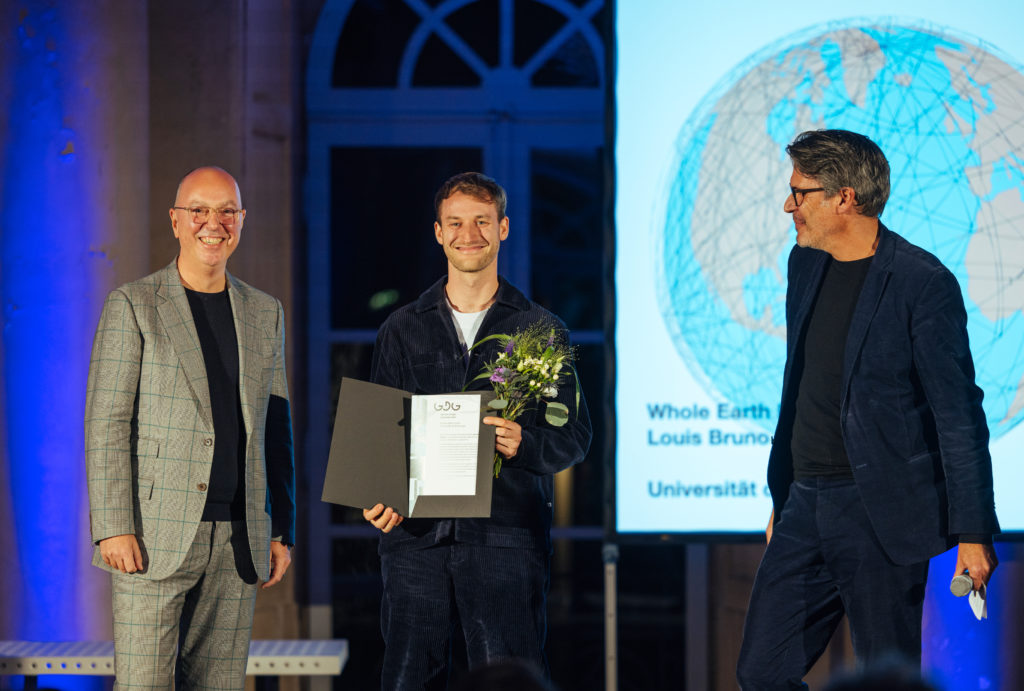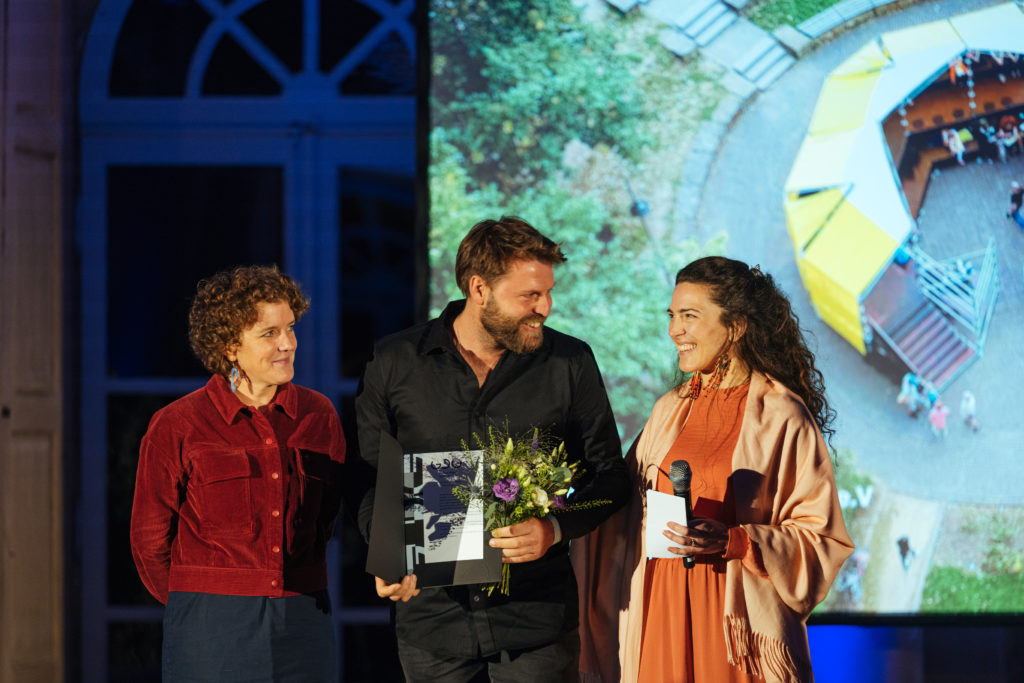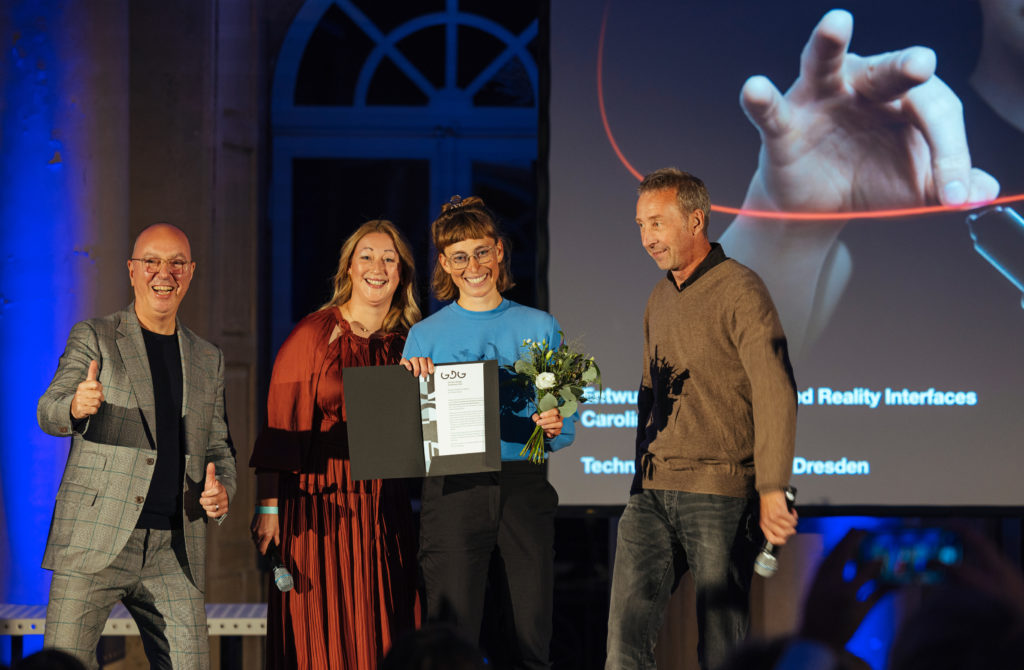 Finalists Research & Transfer
The fields of practical, application-oriented design research are extremely broad in scope. The spectrum encompasses such widely differing aspects as material research, the exploration of new interdisciplinary interfaces and the development of collaborative and participatory methods for better knowledge transfer and more participation. The final projects presented in the Research & Transfer section are distinguished by their particularly profound penetration of theme and problem formulation. Their detailed documentations mirror the non-linearity of procedure so important in this area, while also explicitly addressing the multifarious research and design process methods. An essential element of these projects is interdisciplinary work and the targeted development of points of departure for in-terdisciplinary cooperation. The projects achieving the transfer from research results to application – and thus accelerating that transfer with the aid of design methods – are especially worthy of note.
Jury
Dr. Andrea Augsten, Strategin und Designforscherin, Innovationslabor der Deutschen Gesellschaft für Internationale Zusammenarbeit (GIZ) GmbH and Vorstand Deutsche Gesellschaft für Designtheorie und -forschung
Lynn Harles, Creative Engagement Manager, Museum für Naturkunde Berlin
Stephan Ott, Director, Institute for Design Research and Appliance 
FinalistS SOCIETY & COMMUNITY
How do we want to coexist? The designs presented in the category Society & Community have the potential to trigger transformation processes in society. The design methods, many of which are participatory, bring forth integrative design proposals in the context of culture and society and contribute to advancing the necessary social – and even political – paradigm shift. The first steps towards a better form of coexistence are highly complex. To begin with, they must be capable of involving people with a wide range of different backgrounds. In their projects, the young designers provide detailed insights into the possible interfaces between existing and conceivable sustainable cultural practices and processes. This section presents a broad spectrum of ideas – from protest objects intended to point out misconduct and futurist space debris collectors to extremely specific proposals for community-fostering coexistence and learning tools for promoting more ecological behaviour patterns.
Jury
Prof. Kris Krois, Professor an der Freien Universität Bozen
Barbara Lersch, Referentin Hans Sauer Stiftung
Tobias Trübenbacher, Designer
FinalistS SUSTAINABILITY & CIRCULARITY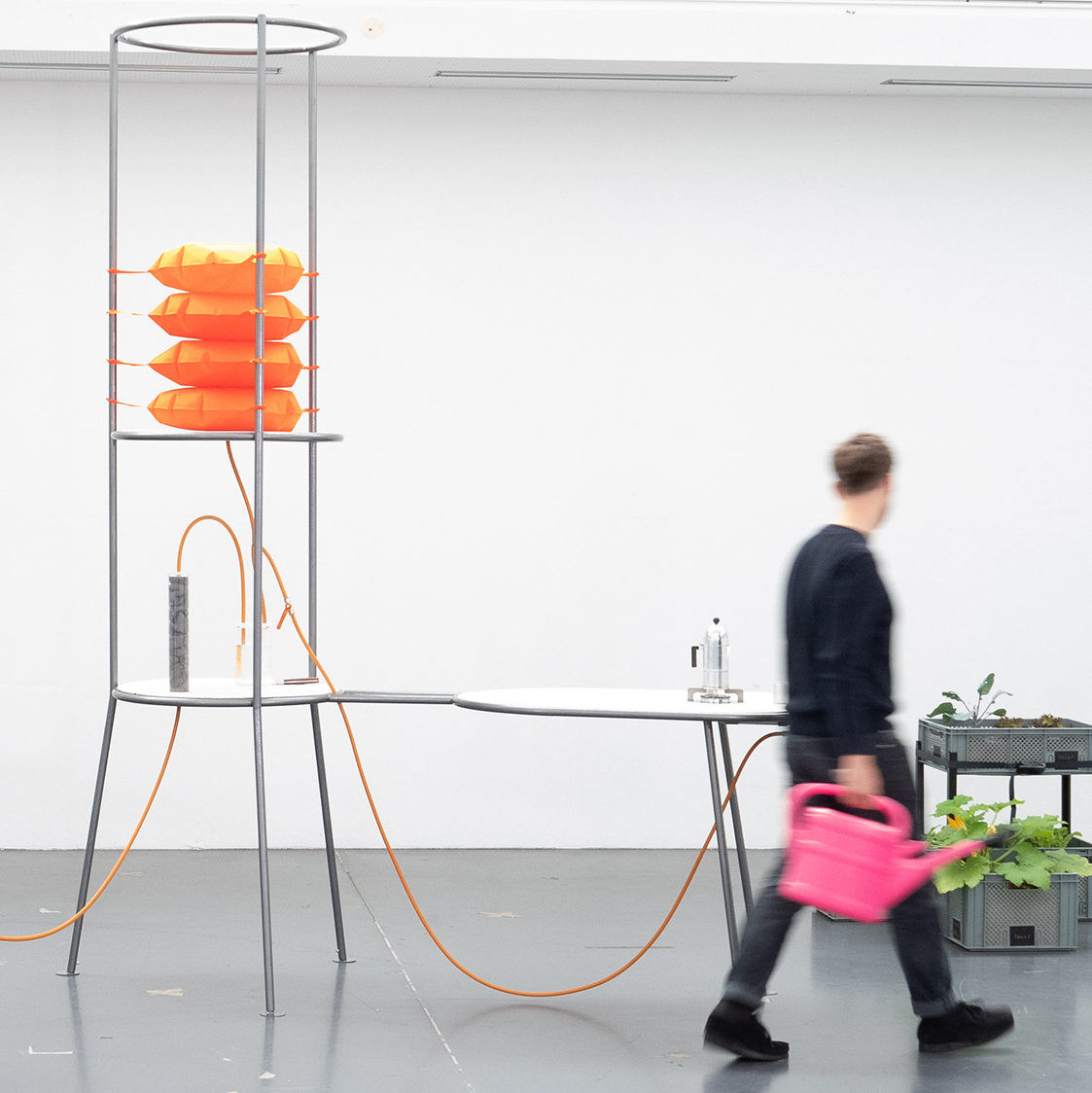 C.O.W. – Circular Organic Waste
Björn Naumann & Karl Anton Schinkel
Burg Giebichenstein Kunsthochschule Halle
How can we use design to make the environment and the people living in it more compatible?
Today more than ever before, we have the knowledge and framework conditions to design products responsibly. The projects on view in the Sustainability & Circularity section integrate principles of efficiency, sufficiency, resilience and consistency into their overall conception and for the most part provide very specific design proposals for a product, material or process. To the extent possible, the young designers re-presented here strive to take all stages of the life cycle into account in their work—from material sourcing, production, distribution and use to end of life, reuse and reintegration.
In this context, they place special emphasis on utilizing sustainable materials and integrating energy-efficient production processes, but also on thinking consistently in terms of circulation in economic, technical and biological processes. At as early a stage as possible, it is ever more important to explore utilization scenarios and consider concepts that aim for durability, decomposability, reparability and modularity and bear an impact on product form and functionality.
Jury
Leif Huff, Design- und Innovationsstratege der Agentur FLUID
Dr. phil. Florian Sametinger, Leiter Forschung der Agentur KISKA
Ronja Scholz, Expertin für Eco-Design & Circular Service Design am Fraunhofer Institut für Zuverlässigkeit und Mikrointegration
Finalists SPECIAL FOCUS 2023 – INCLUSIVE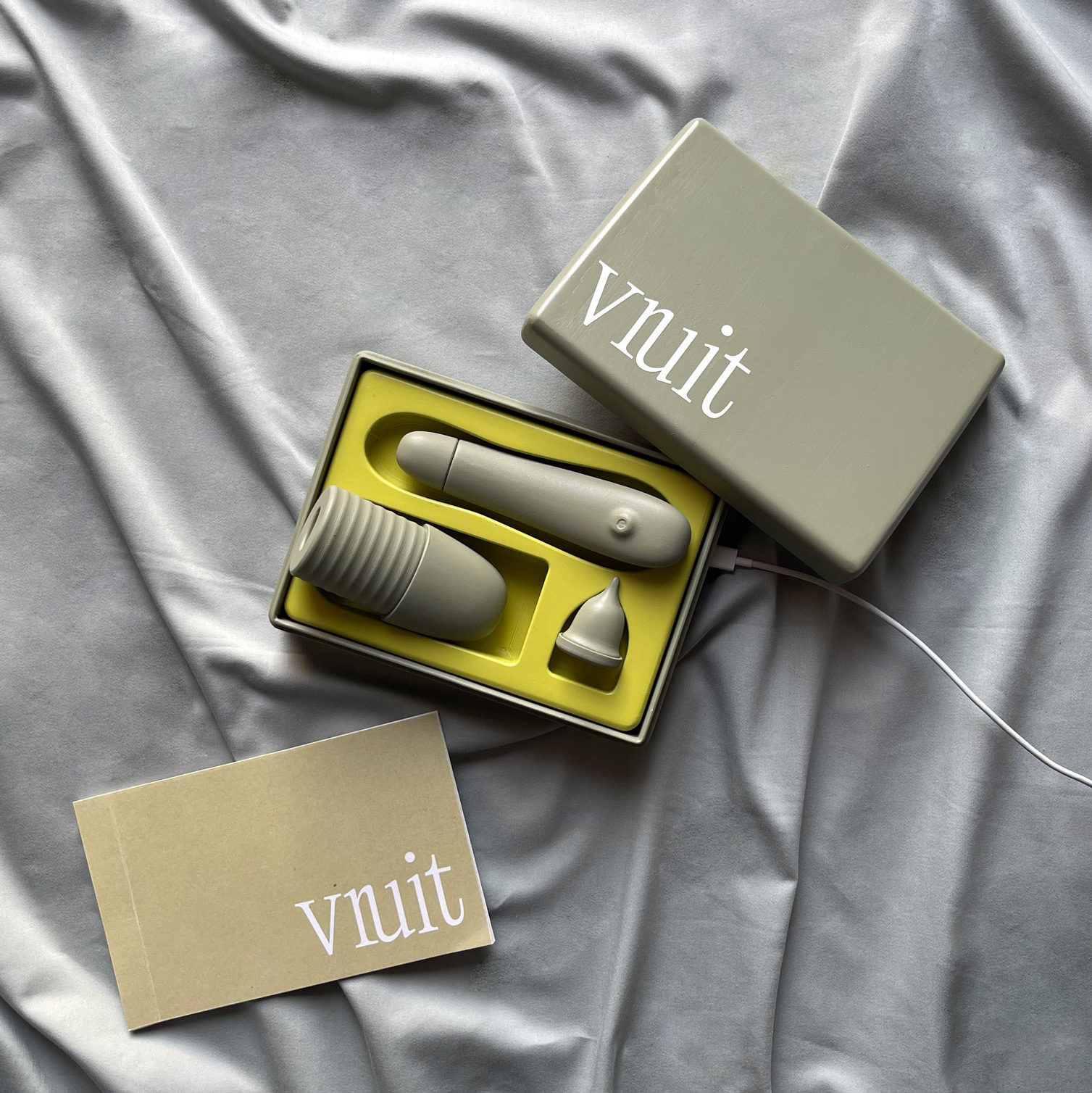 Vruit
Juliane Kühr
Hochschule der Bildenden Künste Saar
How can design do justice to individual needs? An exceptionally large number of the final projects submitted this year explore people's special needs and create solutions for enabling more participation. The fact that so many young designers engage in inclusive design is notable – as is the persistence with which they question norms and involve the relevant target groups in their design processes. Participatory design methods facilitate sensitive ideas and designs distinguished by their potential to promote ideas for social inclusion and participation and put those ideas into practice. The designs on display in this section of the show create alternatives, promote diversity and plurality, and empower users to participate.