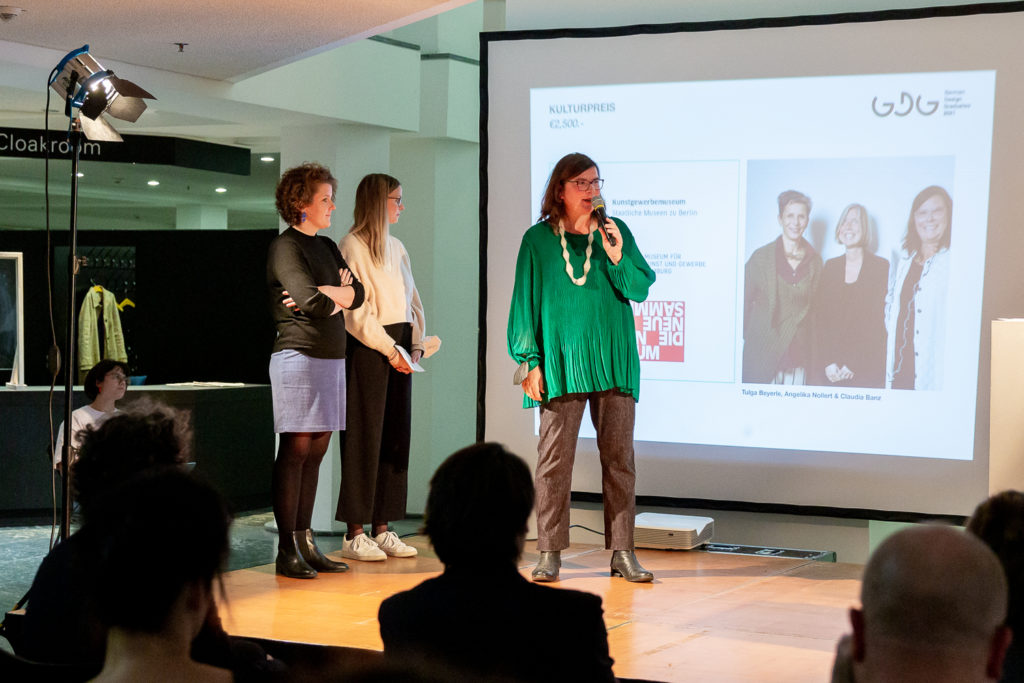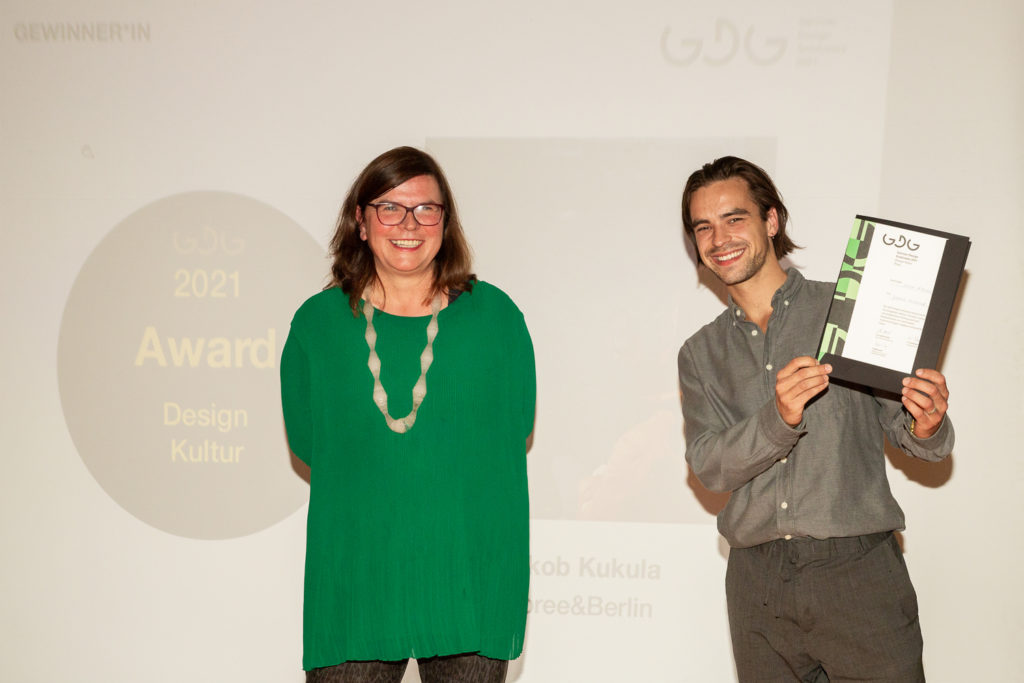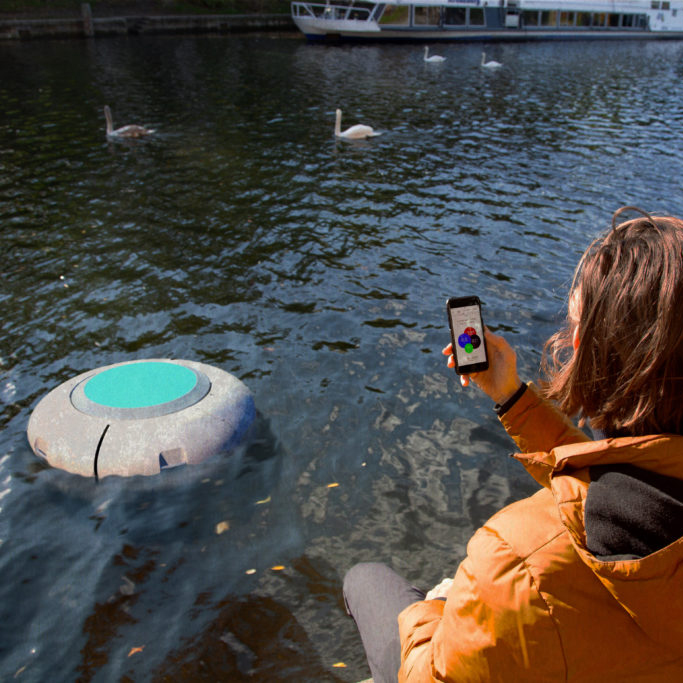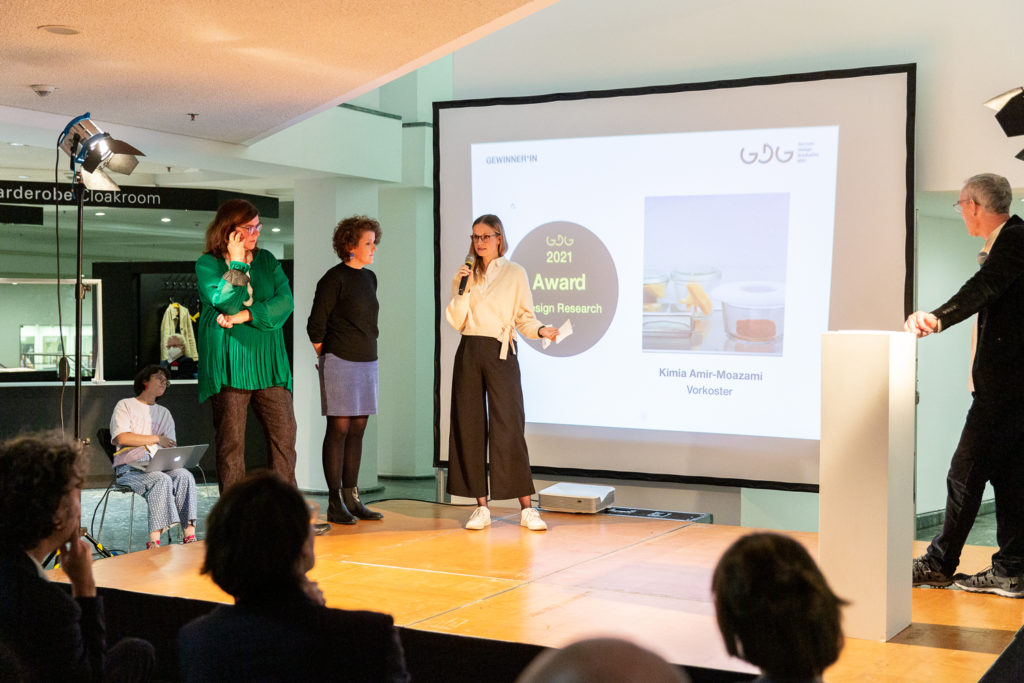 Design Research Award
1000 Euro
Kimia Amir-Moazami
Universität der Künste Berlin
In 2021, a young talent award for design research will also be presented: the Design Research Award.
A design project will be selected that operates at the intersection of theory and practice and achieves particular results through their combination and integration into the design process.
In 2021, IfDRA under Stephan Ott awarded the project Vorkoster by Kimia Amir-Moazami.
The Research Award is endowed with 1000 €.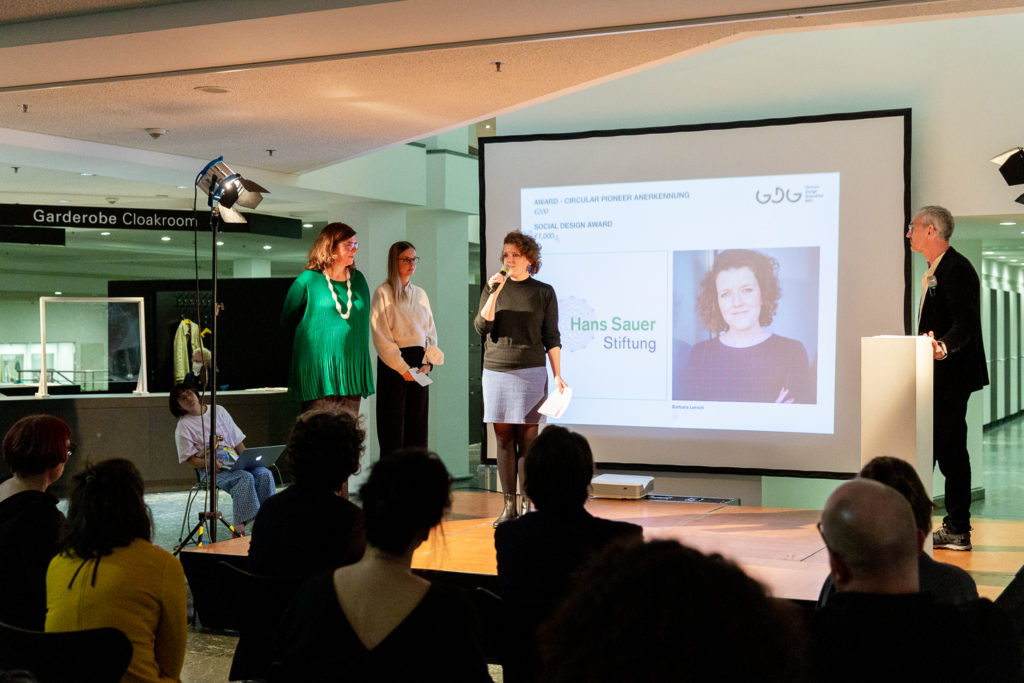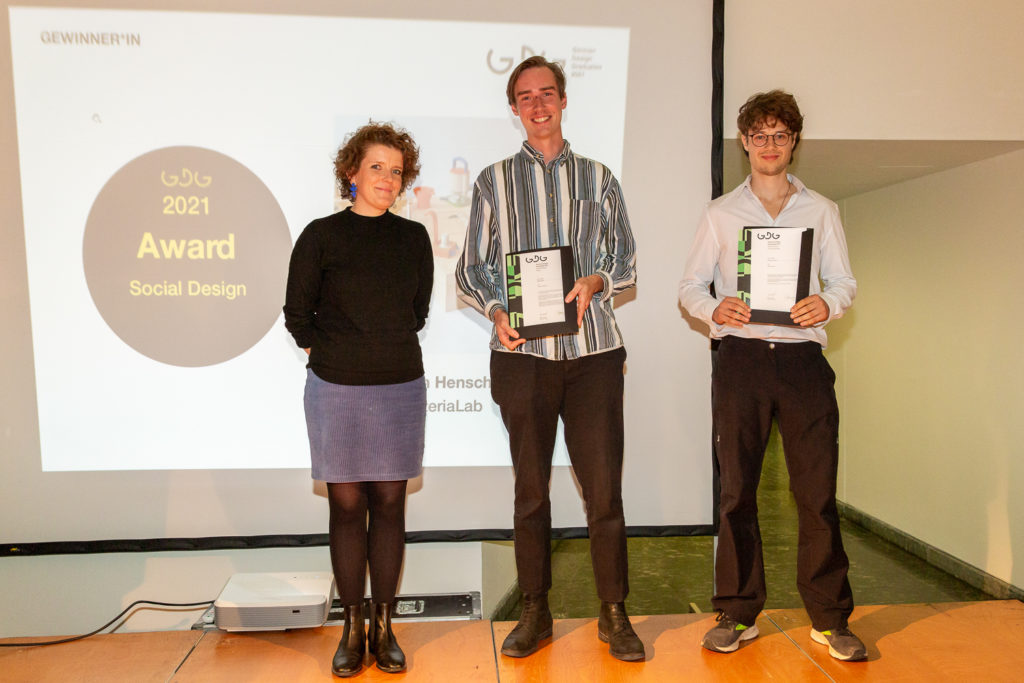 Social Design Award
1000 Euro
Florian Henschel
Bauhaus Universität Weimar
The Social Design Award is given to a project that initiates social change processes through design. The award is presented by renowned personalities and institutions from the field of social design and is endowed with 1000 euros.
The Hans Sauer Foundation stands for this demand on design and so Barbara Lersch from the Hans Sauer Foundation, as ambassador for social design, presents the award to Florian Henschel with the MateriaLab project in 2021 and supports him with networking and knowledge exchange. The focus will be on process design, participation and the potential impact of the work created as part of the scholarship.