Ambiente Talents 2020
Supported Graduates and GDG Info stand
The "Ambiente Talents" has been one of the most successful programs since 2001. Every year, Ambiente invites selected newcomers to present themselves to the industry and international trade visitors. In 2020, Ambiente will focus twice on the German Design Graduates: with the three finalists Shanmei Yao, Jonna Breitenhuber and Marie Radke, in the Talents and a special presentation, each time in Interior Design Hall 8.0.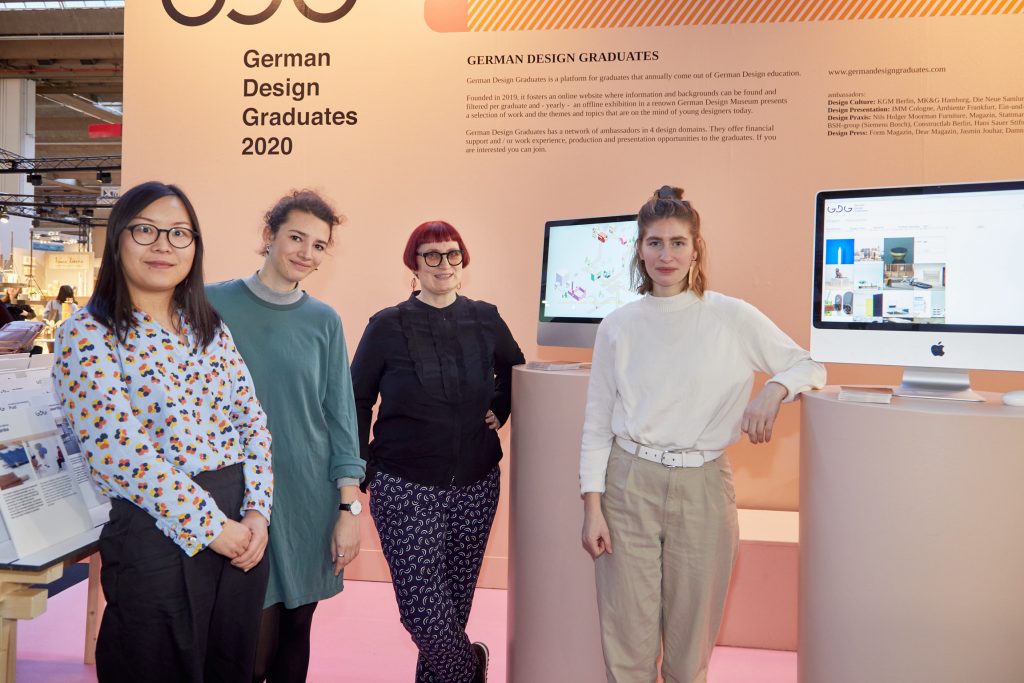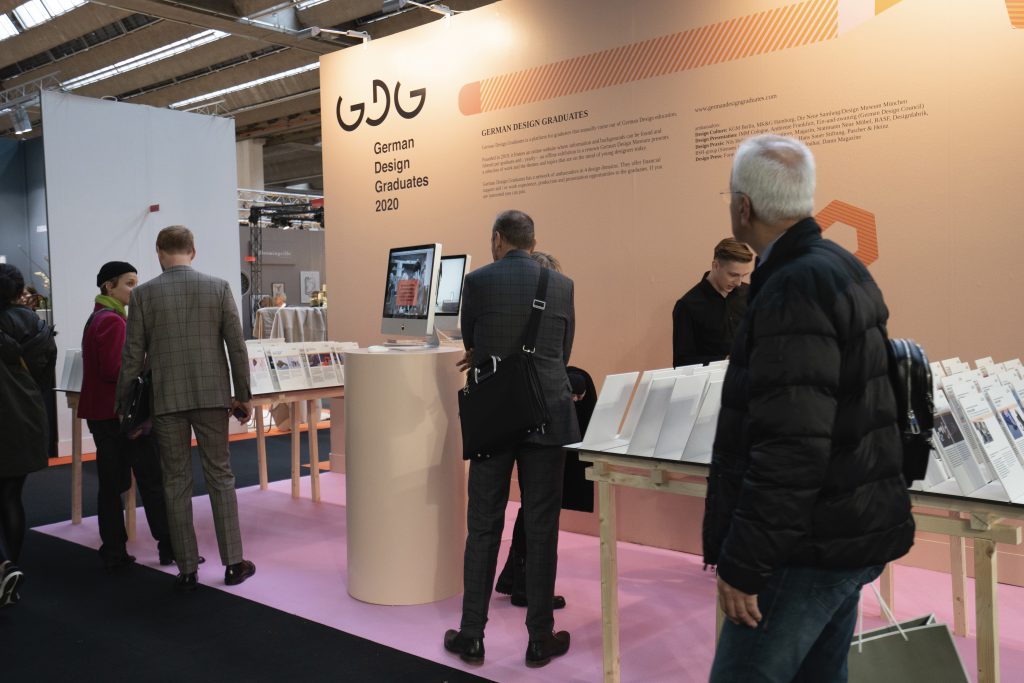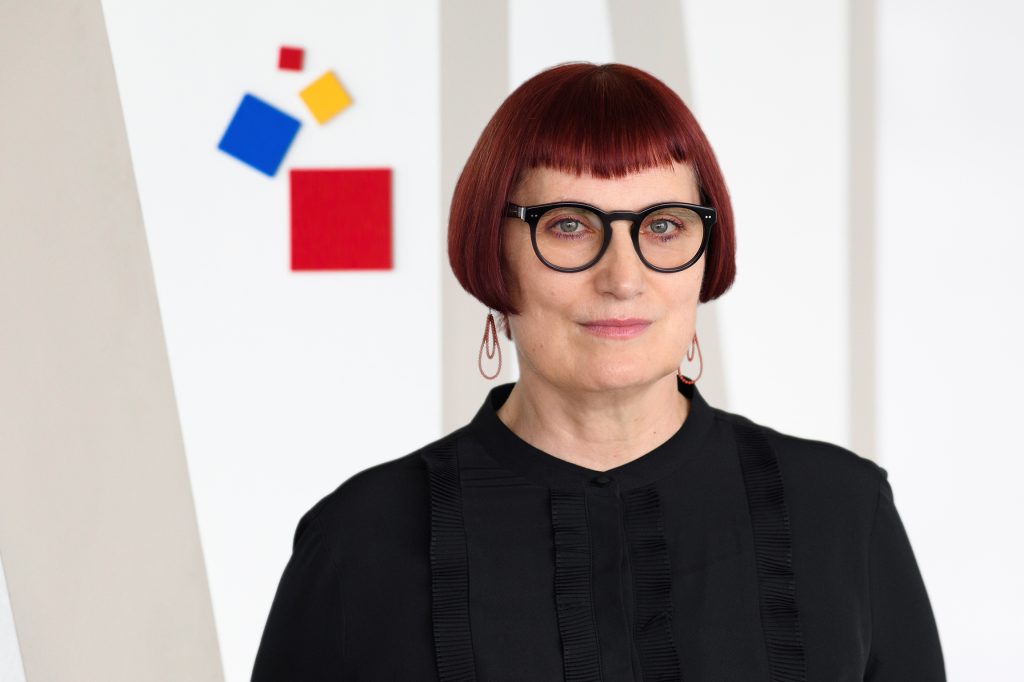 Statement Nicolette Naumann
Head of Department
Through Talents, Ambiente has been offering promotional space for graduates and young design studios since 2001. One special feature is that we do not put Talents in separate areas, but in the premium halls for design-focused exhibitors, and therefore alongside international brands such as Stelton and Norman Copenhagen. This provides direct contact with buyers, manufacturers and the press, so that Talents is now one of our most successful programmes, leading to numerous orders from the industry.

As the world's largest consumer goods exhibition, Ambiente sees it as its duty to invest in the future of our industries. What should be our consumption patterns? What forward-looking innovative solutions are there? And who are the creative minds with ideas along these lines? These are questions which are occupying the industry.

Jonna Breitenhuber, Marie Radke and Shanmei Yao are presenting strong designs in which they rethink the areas of mobility, sustainability and the home. They are also building that essential bridge between relevance and aesthetics whereby an idea can be turned into a real product. So I'd like to keep my fingers crossed for all three participants and their presentations at Ambiente.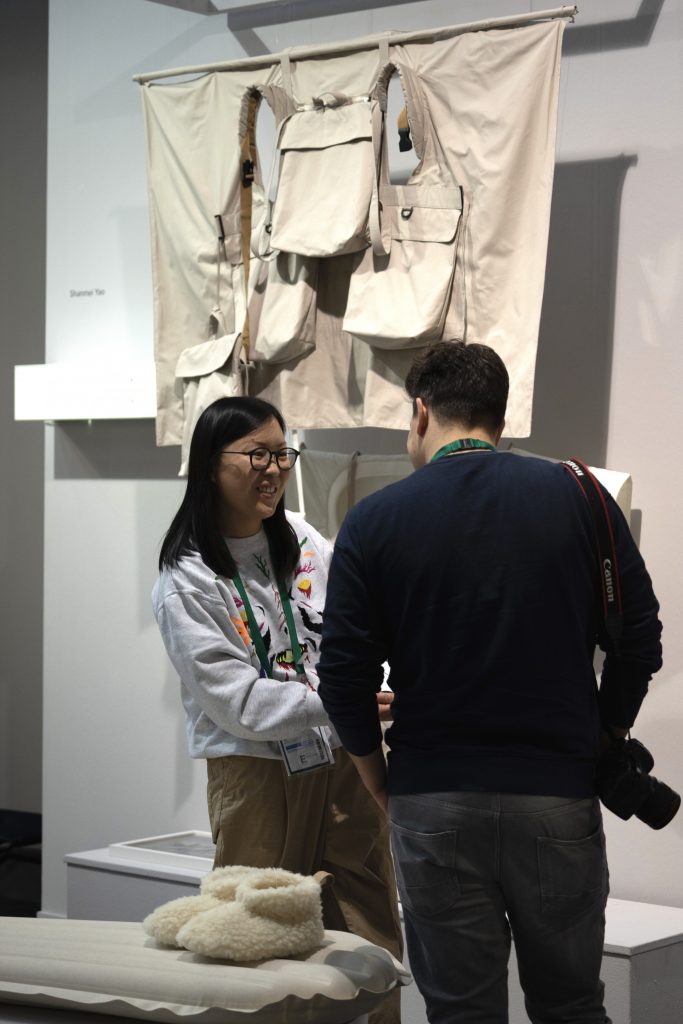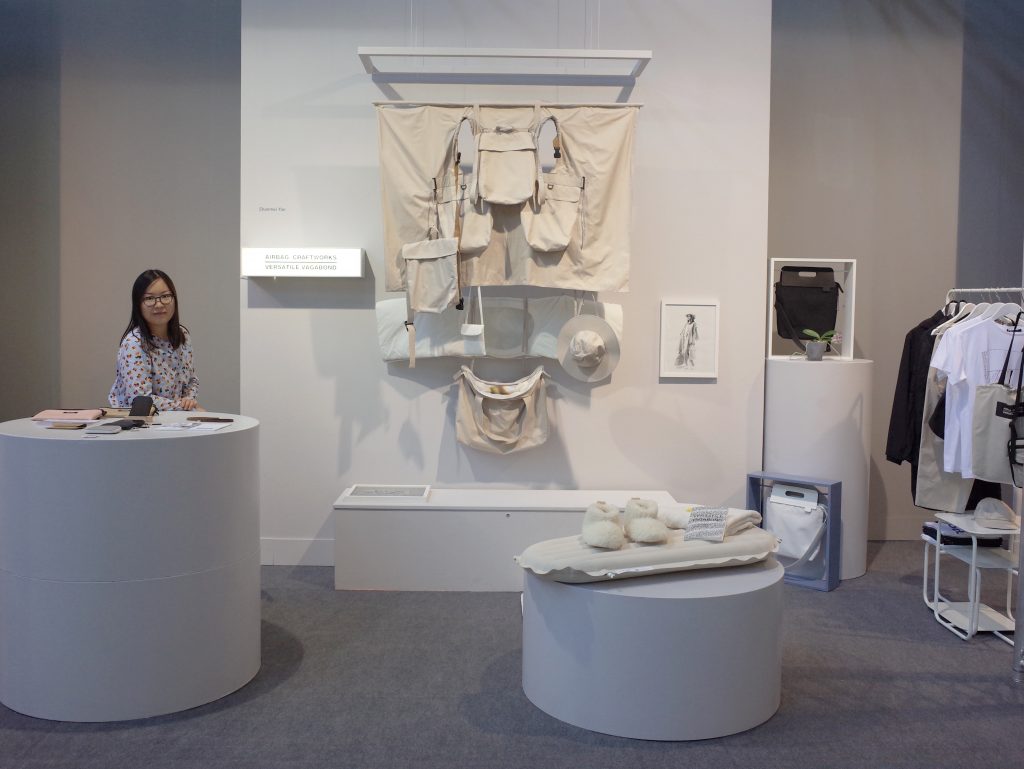 A concept and brainstorming for rational travelling. Multifunctional / modular clothing and bag system for a shorter journey without checked baggage. The storage space for lighter luggage, clothing and laundry is distributed over the body with several pockets. The garment offers various combinations and is a modular and experimental system.
'Familie Hempel' is a Hommage on the classic pile of clothes on a chair. It's a collection of 4 members: A stool, a pouf, a bench, and a high seat, where you store clothes.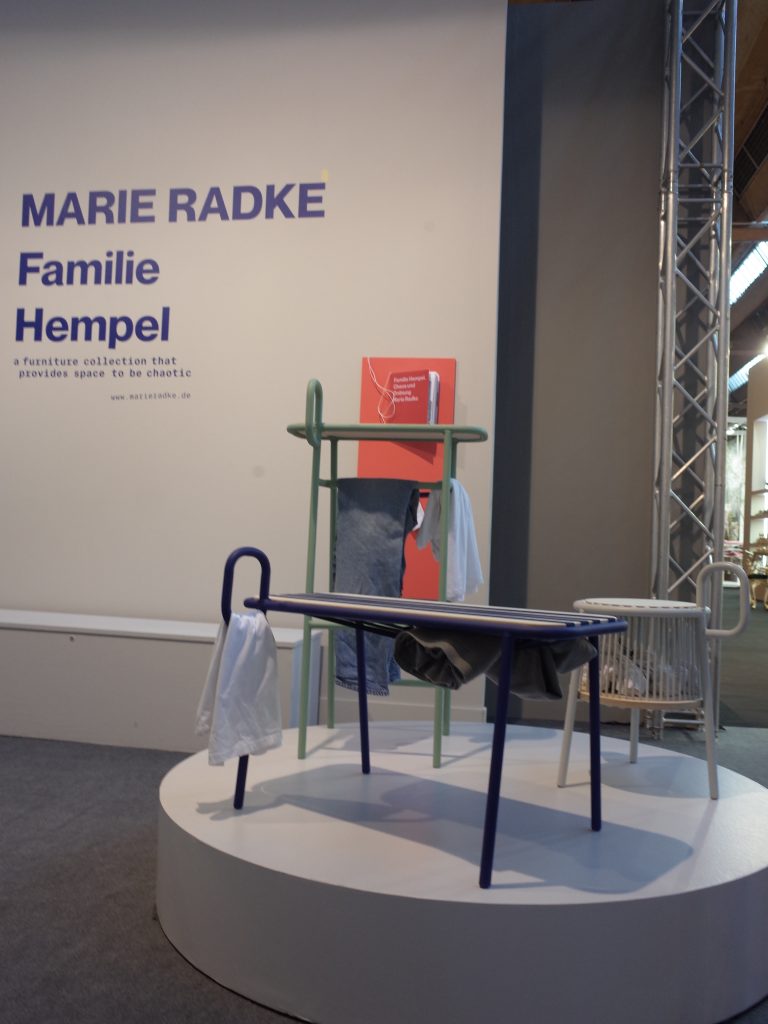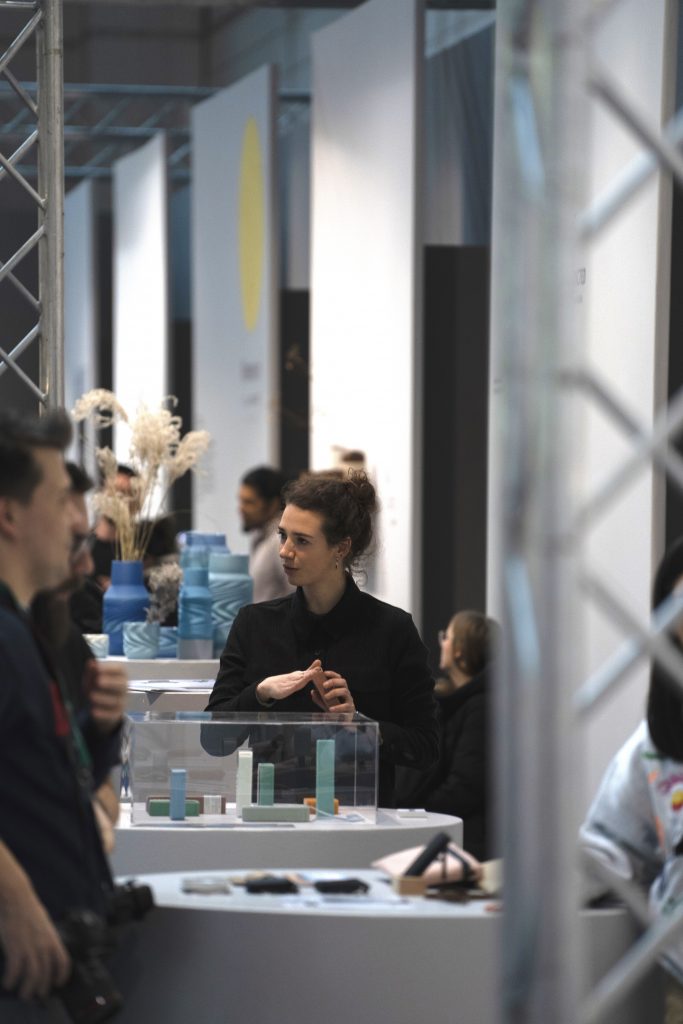 SOAPBOTTLE is packaging made from soap. As the fluid content is being used, the soap packaging very gradually dissolves. When finished, remnants can be used again, as hand soap or processed into detergents. Soap is made of natural ingredients and is biodegradable: waste can be completely avoided.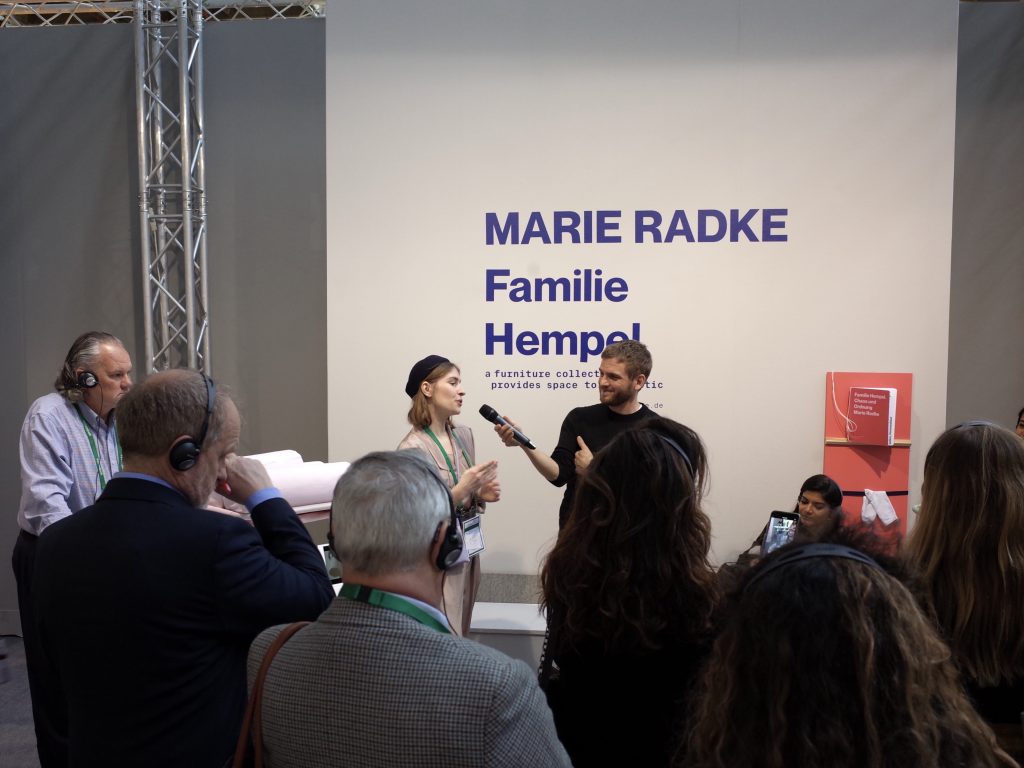 How do innovative functionality, unusual materials and inspiring stories lead to outstanding products? These are the questions that will be answered by the two specialists Ineke Hans and Mark Braun on their Designer Tours on 8 and 9 February at the forthcoming Ambiente. This year's newcomer is the Dutch designer Ineke Hans. Her personal motto: Design is incomplete unless the resulting objects communicate something.