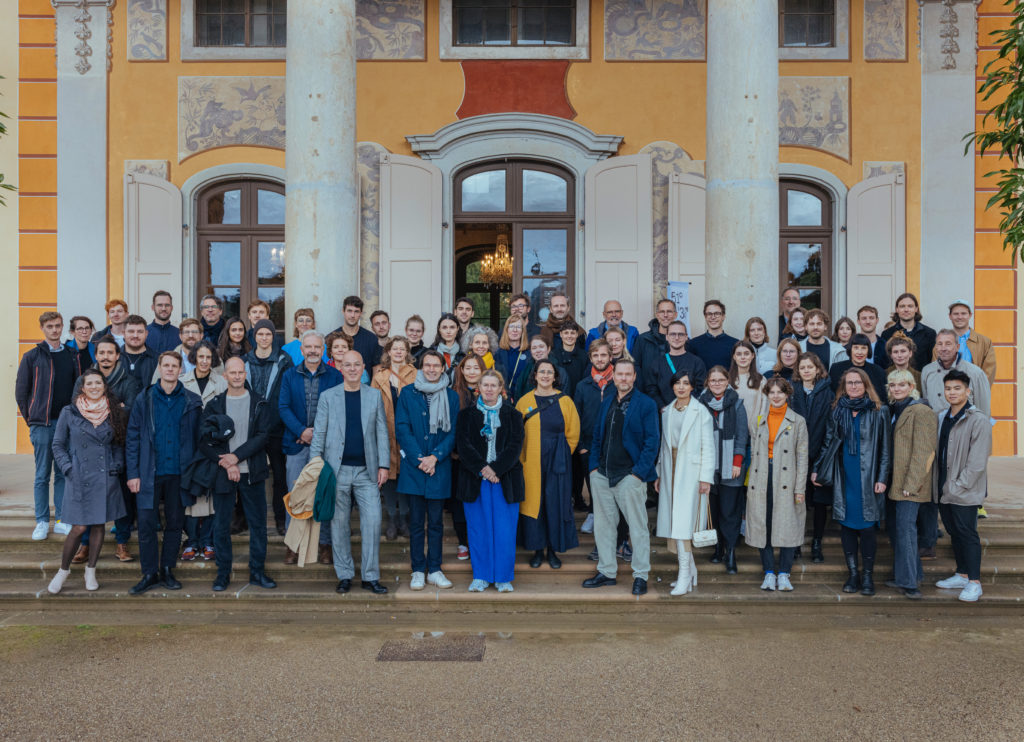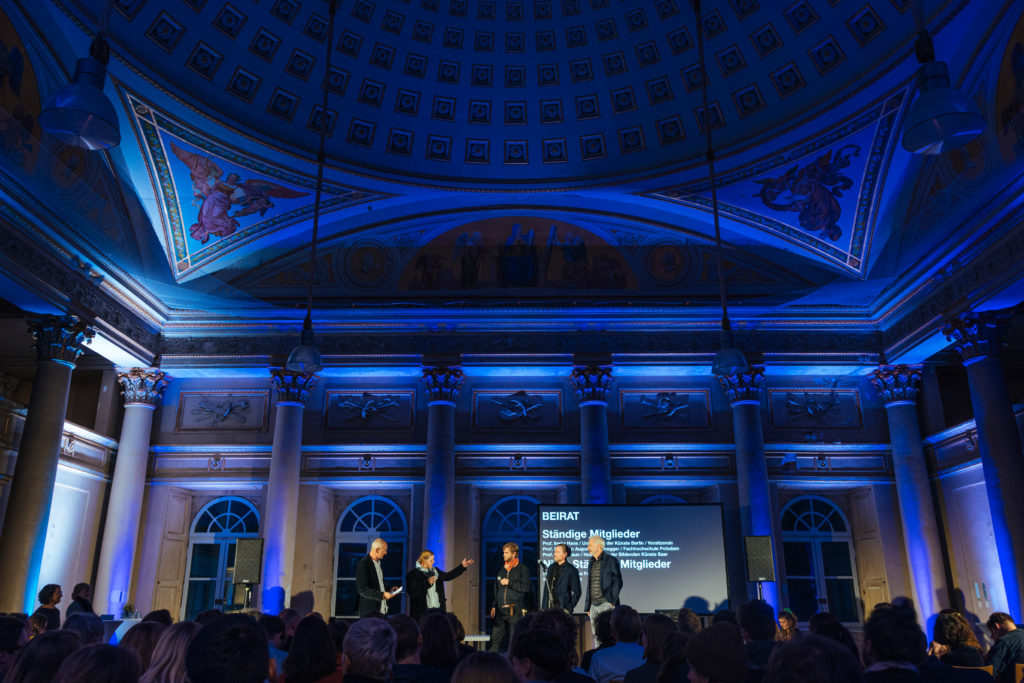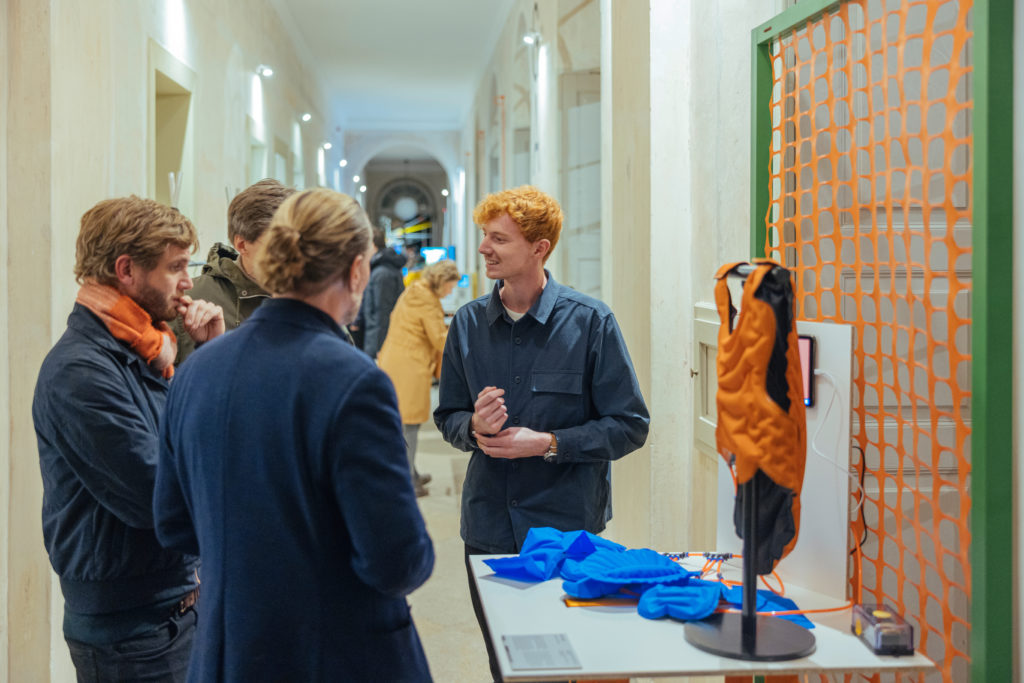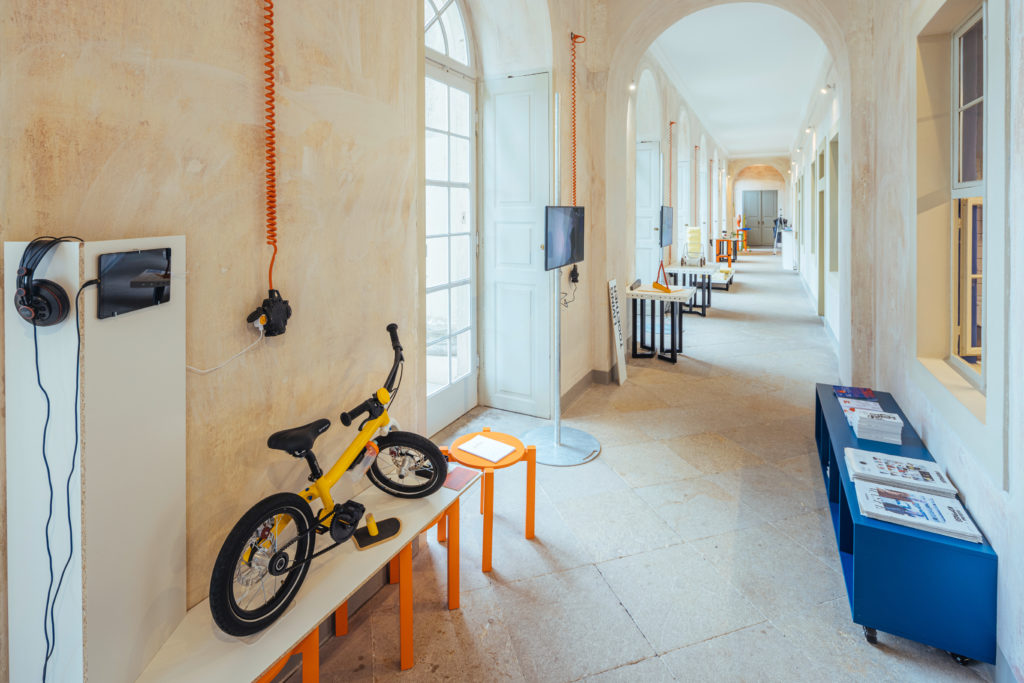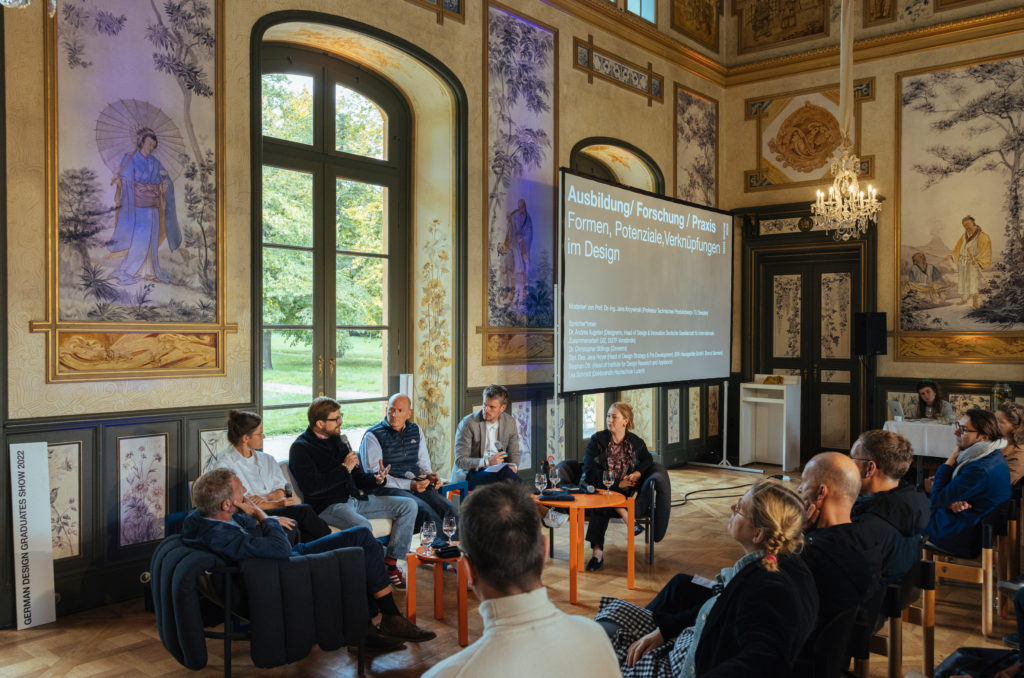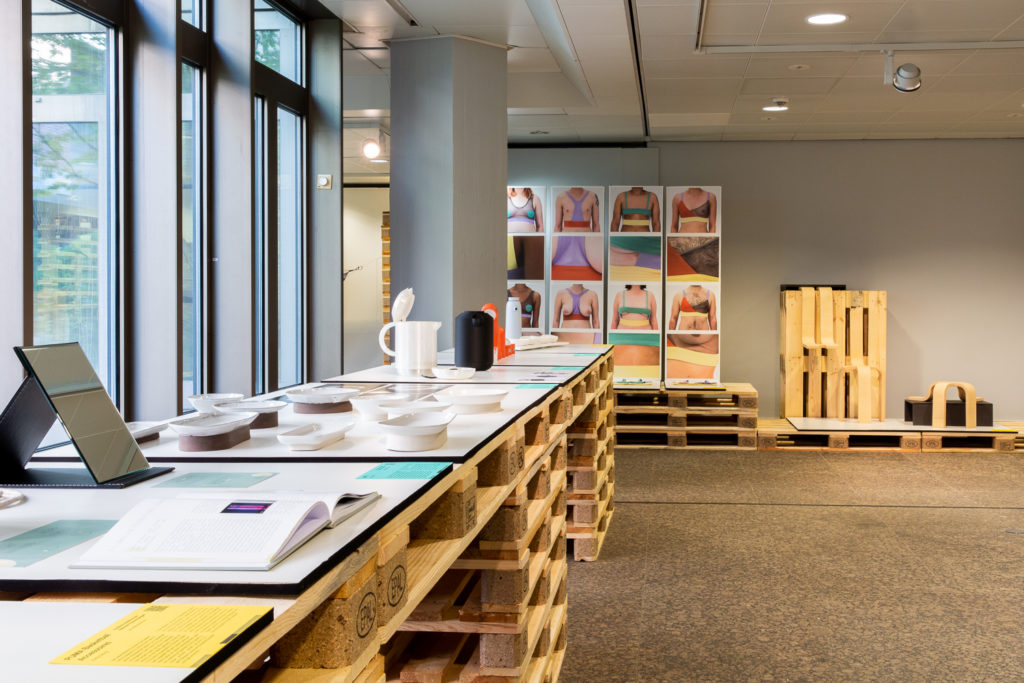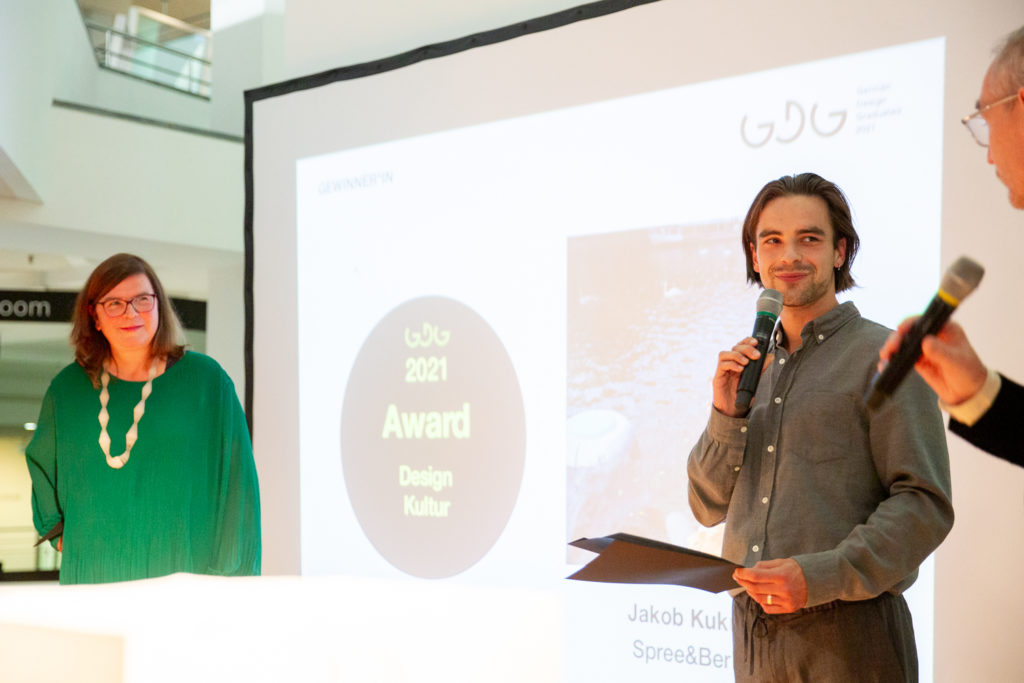 EVENTS
Honouring, presenting and promoting the achievements and solutions of graduates in their quality and diversity is the most important component of the GDG initiative. Graduates gain visibility in various formats such as networking events, exhibitions, the Graduates Platform, but also through an extensive range of awards and supports, thus offering them an optimal start to their design careers.
GDG EXHIBITION
Outstanding graduation projects from the fields of product and industrial design, created by graduates of the most renowned German art and design colleges, will be presented from September 1 to October 8, 2023 by the German Design Graduates initiative and its sponsor, the German Design Council, in cooperation with the Museum für Kunst und Gewerbe Hamburg.
Approximately 45 works will present perspectives on pressing questions and current challenges at the intersection of culture, society, research, technology, and sustainability during the exhibition.
The exhibition will be accompanied by a discursive programme in the museum space. Graduates and experts in the field will discuss the future of design and perspectives for young talents during presentations, workshops, and talks.
Benefits for the 45 Selected Exhibitors:
Presentation space in a curated, structured group exhibition
Invitations to the opening, talks, and workshops
Unlimited use of the exhibitor label for their own communication strategies
Press release and PR work
Online gallery
Presence of the German Design Council and GDG on social media and the internet
GDG Interconnected
Anlässlich des 70igsten Jubiläums des Projektträgers Rat für Formgebung initiiert GDG 2023 ein zusätzliches Ausstellungsformat zur Präsentation von Absolvent*innen deutscher Hochschulen im europäischen Kontext.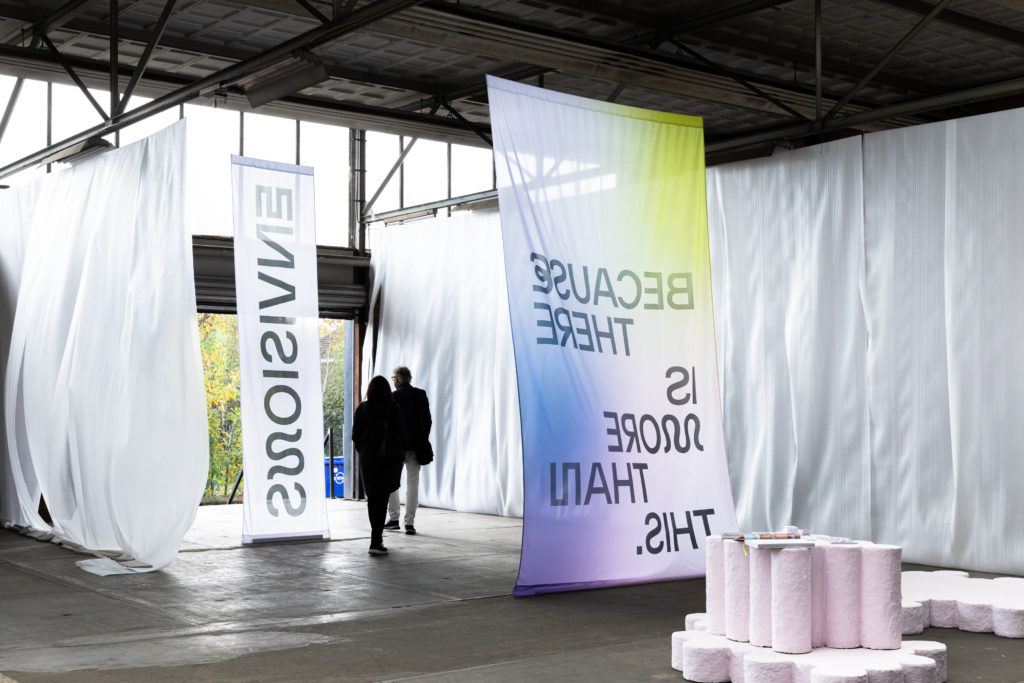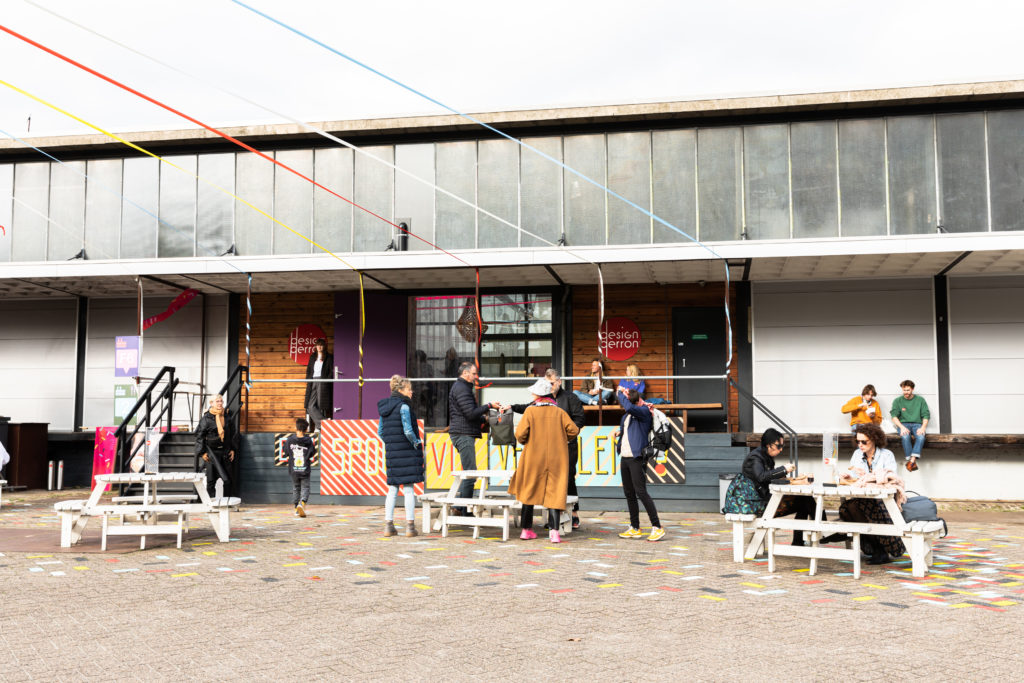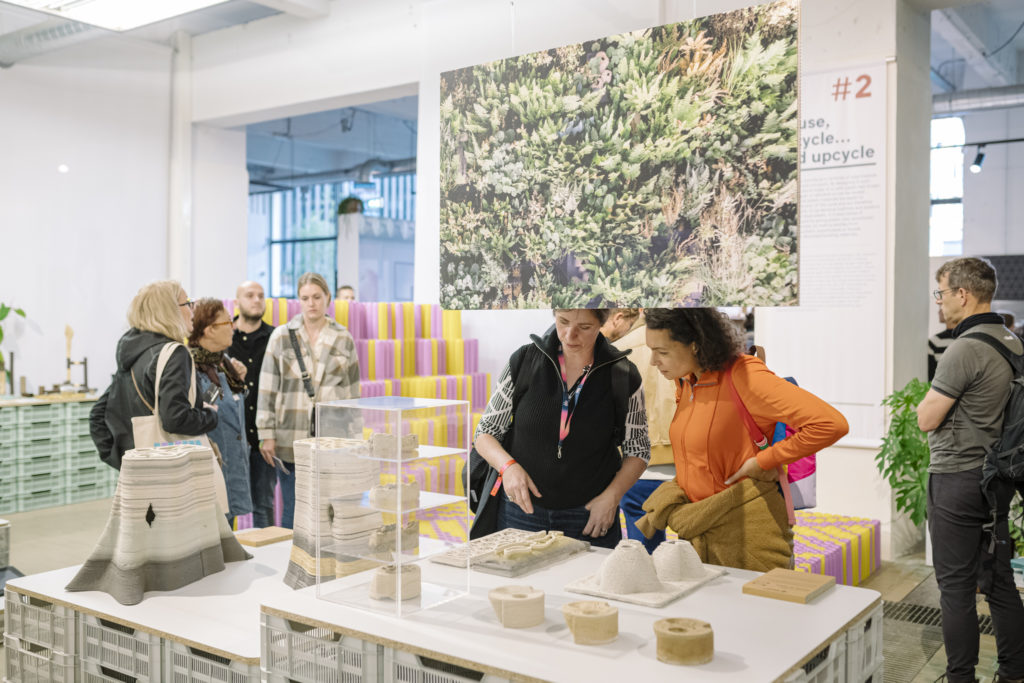 GDG Interconnected x Dutch Design Week 21. – 29. Oktober 2023
To mark the occasion of the 70th anniversary of their sponsor, the German Design Council, the GDG 2023 has initiated an additional exhibition format to present the graduates of German universities in a broader European context. GDG Interconnected will present the most fascinating concepts from approximately 25 outstanding graduates of the most renowned German universities during Dutch Design Week in Eindhoven.
GDG Interconnected is a platform for young German talents which enables them to come into contact with the most interesting designers in Europe, as well as a wider international expert audience from the design community.
The exhibition will demonstrate a broad spectrum of the perspectives of young product design talents, from industrial to experimental, artistic, and explorative points of view.
During our accompanying, discursive community events, the exhibitors will discuss the future-oriented role of design in a European context with designers from all over Europe and experts in culture and the economy in a series of conversations.
Curation
The selection of the approximately 25 exhibitors out of submissions from the current and previous GDG year (2022/23), as well as the topic and title selection, is performed by a team of international curators appropriate to this year's Dutch Design Week theme. Graduates are also able to register for GDG Interconnected with their registration to the GDG programme.
Benefits for the 25 Selected Graduates
Presentation space in a curated, structured group exhibition
Travel allowance and three nights of lodging
International PR work
GDG presence on social media and the internet
Online gallery
Community events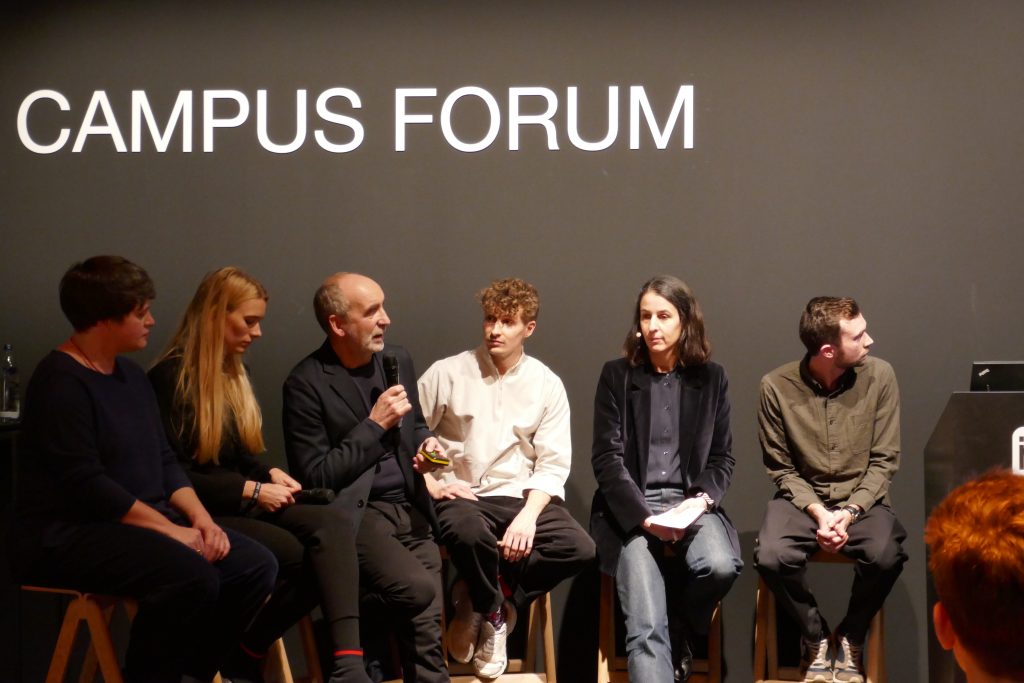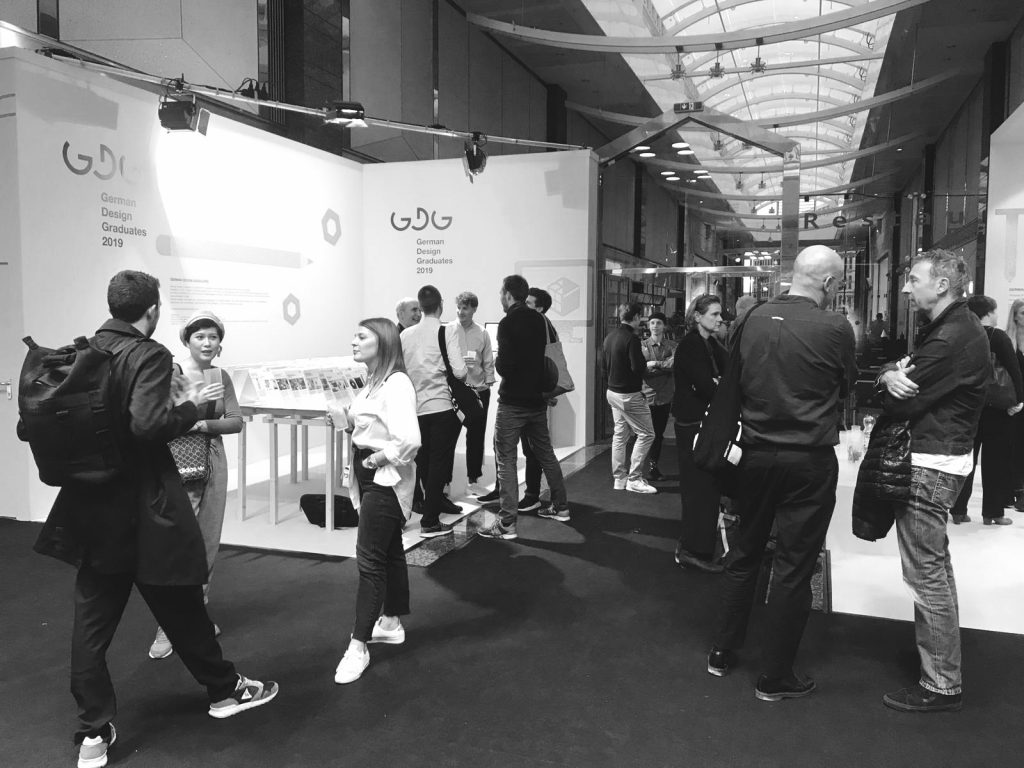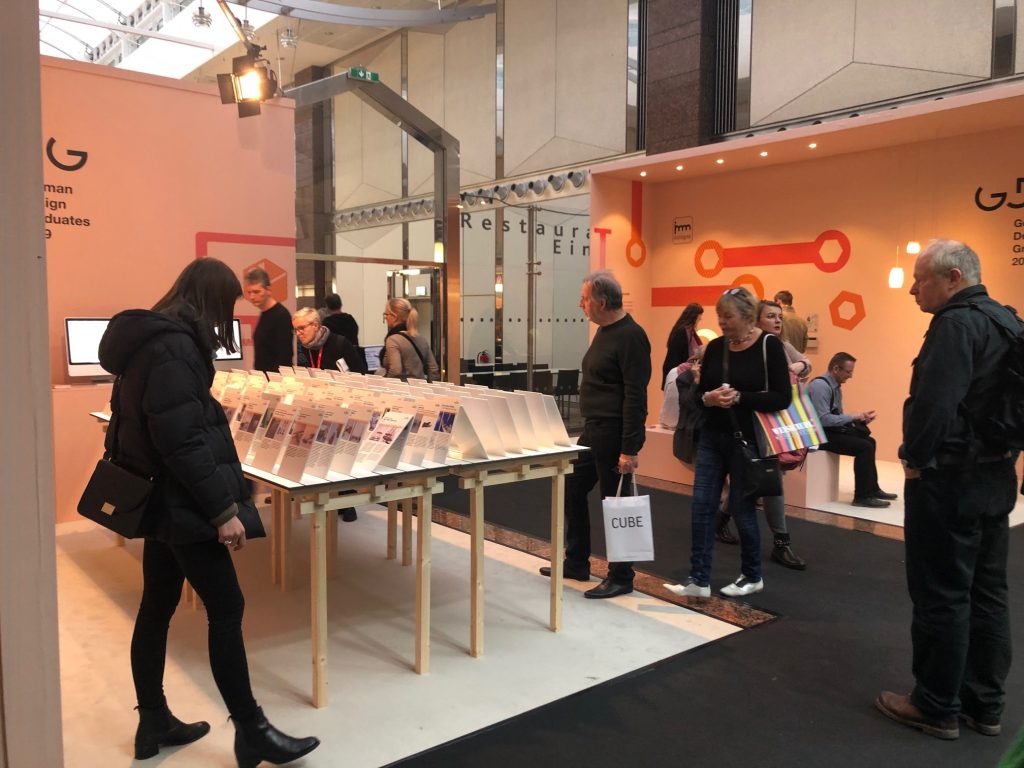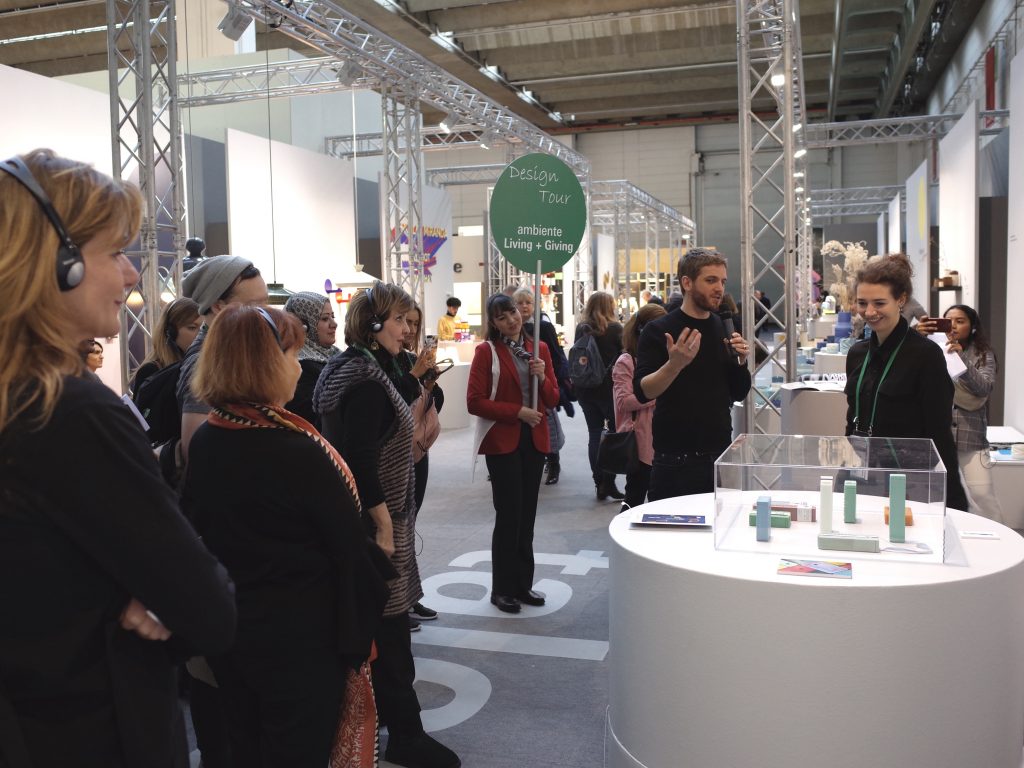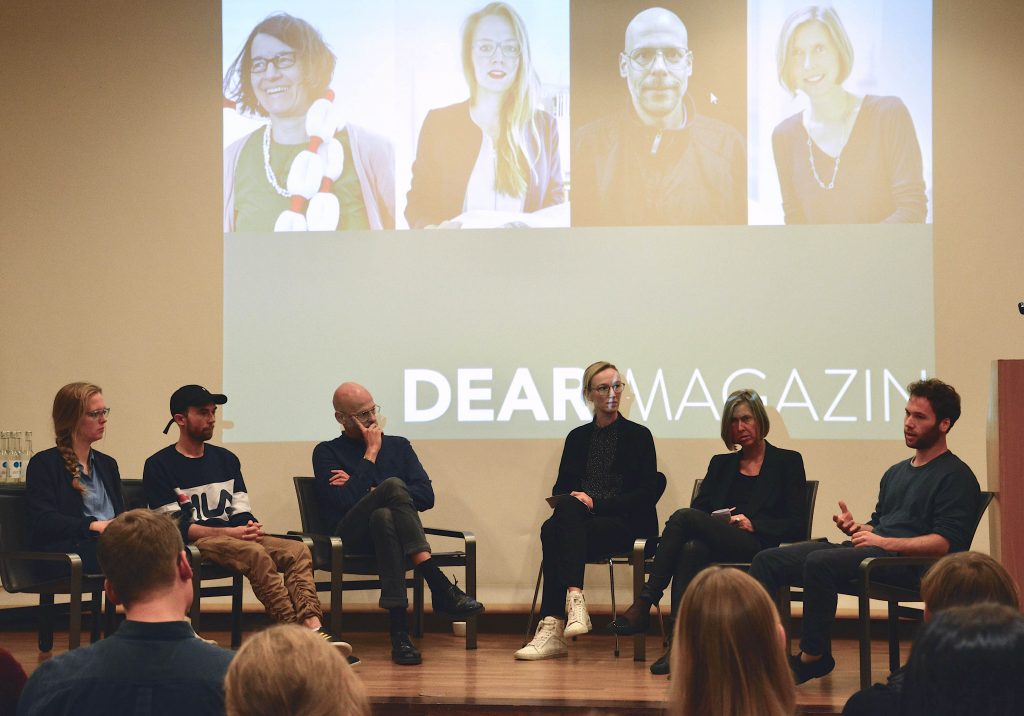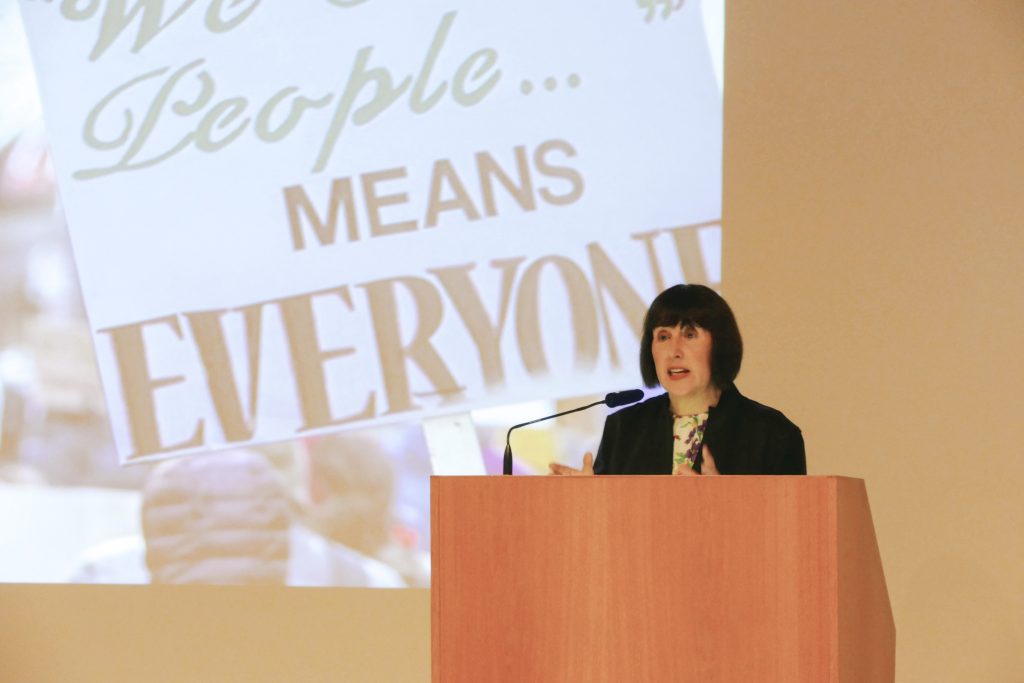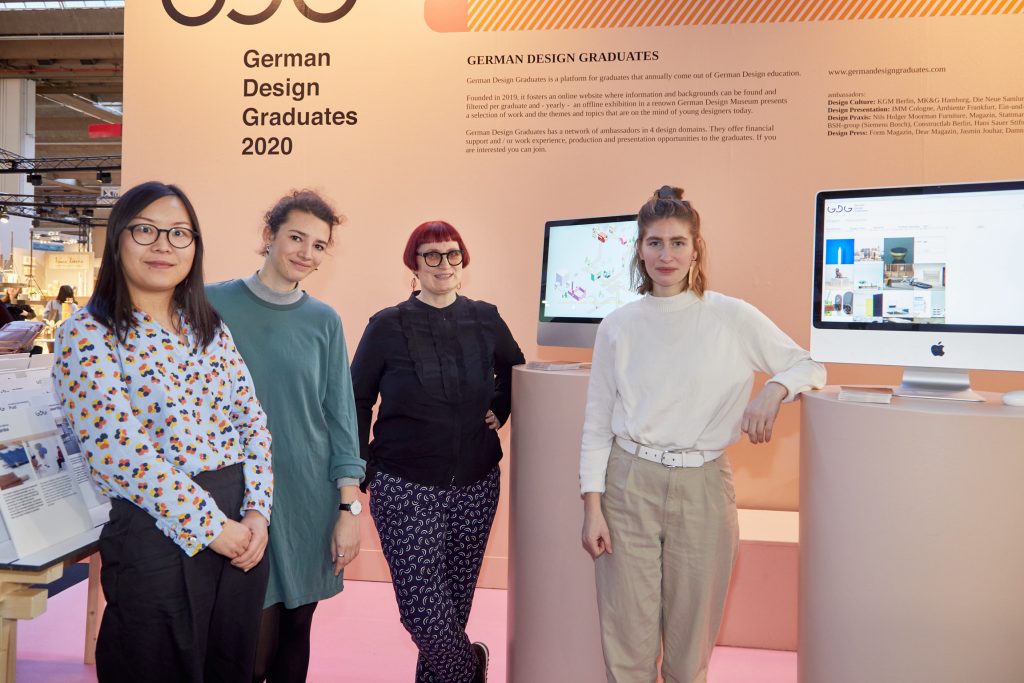 DESIGN TALKS
GDG organises design talks with partners as part of the annual exhibition programme and throughout the year. Experts from a wide range of industries discuss current and future topics in design with graduates and university professors.
Trade Fair & Festival Presentation
German and international partners select graduates to present their final projects to an international audience of experts. This includes free exhibition space as well as the respective partner's press work and enables intensive and varied contact with potential customers and partners.