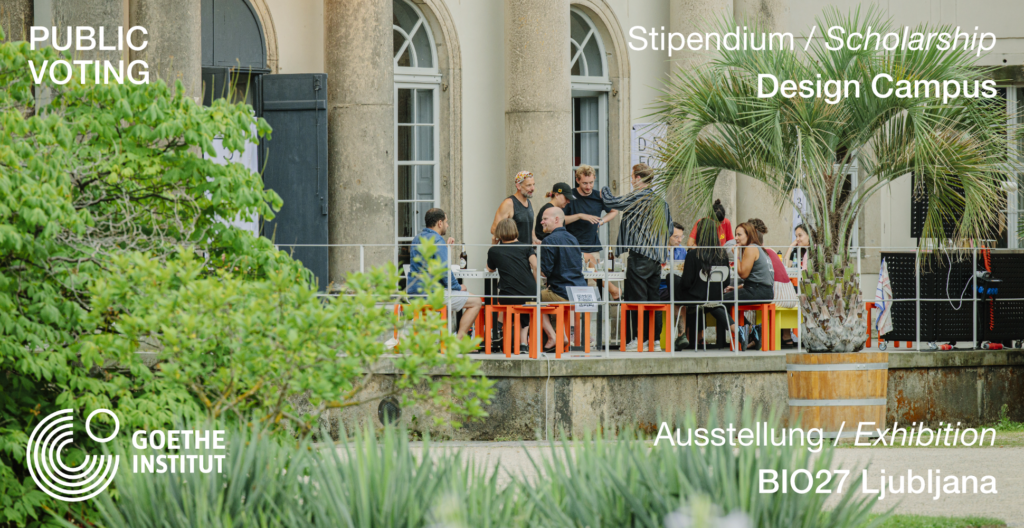 Verifizierung ausstehend
Vielen Dank, dass sie am Public Voting zu Design Campus-Preis der German Design Graduates teilgenommen haben.
Bitte Beachten: Zur Verifizierung ihrer Auswahl klicken sie bitte auf den Link in der E-Mail, die sie soeben von uns erhalten haben.
Herzliche Grüße
Das German Design Graduates Team
Pending verification
Thank you for participating in the public voting for the Design Campus award of the German Design Graduates.
Please note: To verify your selection, please click on the link in the email you just received from us.

Best regards
the German Design Graduates Team