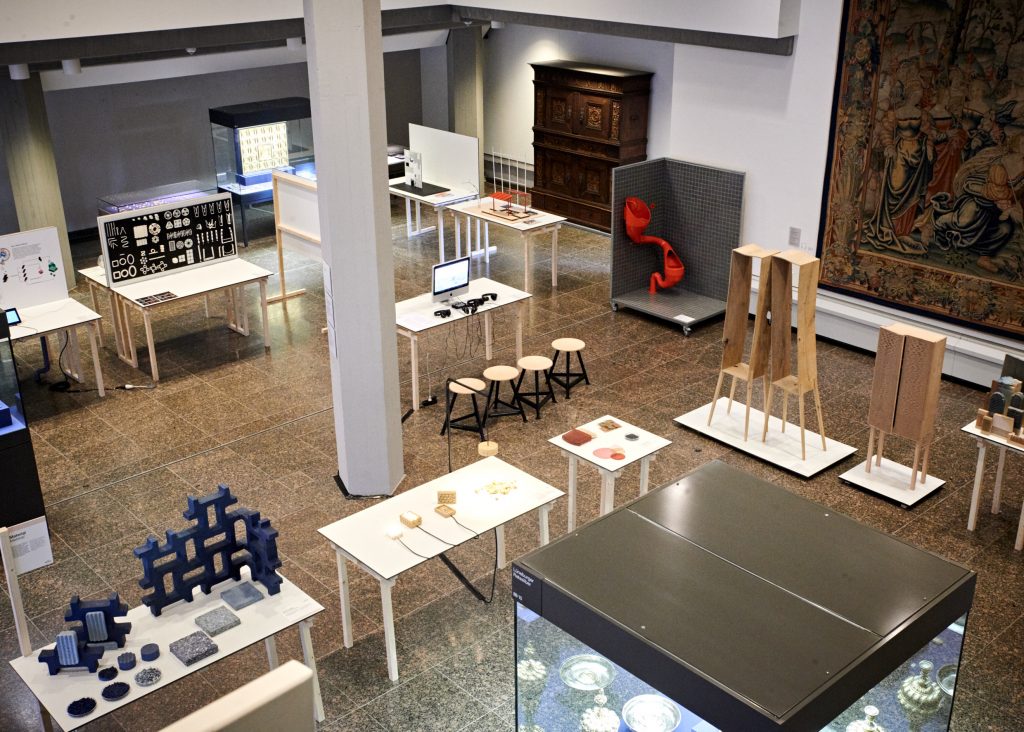 The 2019 exhibition took place at the Kunstgewerbemuseum Berlin from 10.10.-10.11.2019. On display were the best Bachelor, Master and Diploma graduates 2018/2019 from 12 of the most renowned German art academies in the field of product and industrial design.
Selected by an exclusive jury and supported by a number of prominent ambassadors from culture and business with greencard programs initiated especially for the German Design Graduates.
Images © Mirja Zentgraf
Topics
The exhibition showed eight topics that can be seen as current for the world we live in and also for what is important to young designers.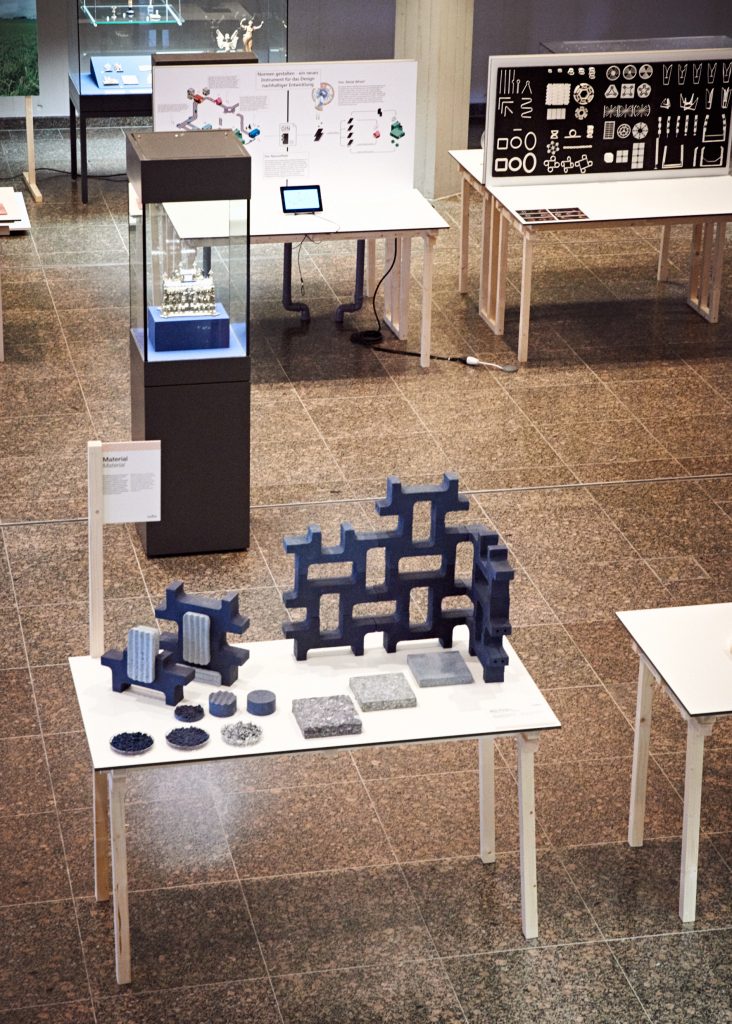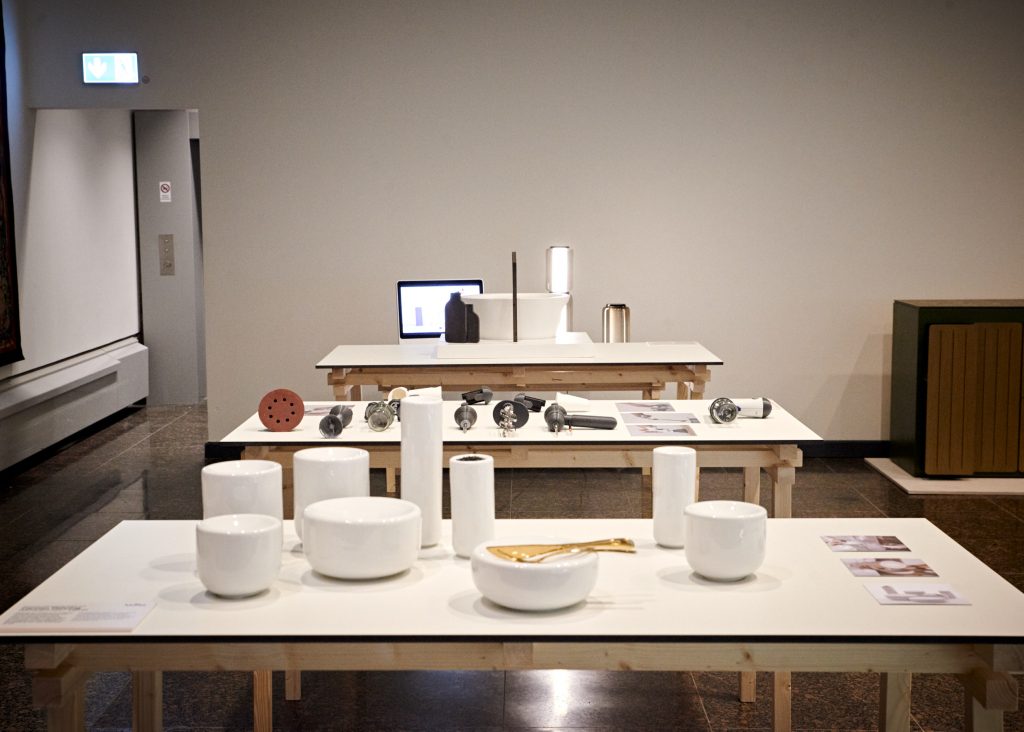 Everyday life
Everyday objects, with links in terms of functionality, sustainability or production that positively influence and improve our daily lives.
Vinson Christop Tochtrop
Störenfried Valentin Koller
Soapbottle Jonna Breitenhuber
Re-Pure Karlotta Klussmann
Weniger isst mehr Carmen Dehning
Hanako Anna-Lena Wolfrum
Dynamic Folding Chair Simon Frambach
Baschnja Leuchte Ilja Huber
Amba George Croissant
Leisure & Travel
Travelling has become very common for both our work and our leisure time. The travel experience and how to improve the way we travel is an issue in private and business.
Feelflight Natalie Peter
Radschu Helen Wiehr
Seat7 Mervyn Bienek
Tug tent Marcel Bohr
Versatile vagabond Shanmei Yao
Wasserläufer Frauke Zoe Taplik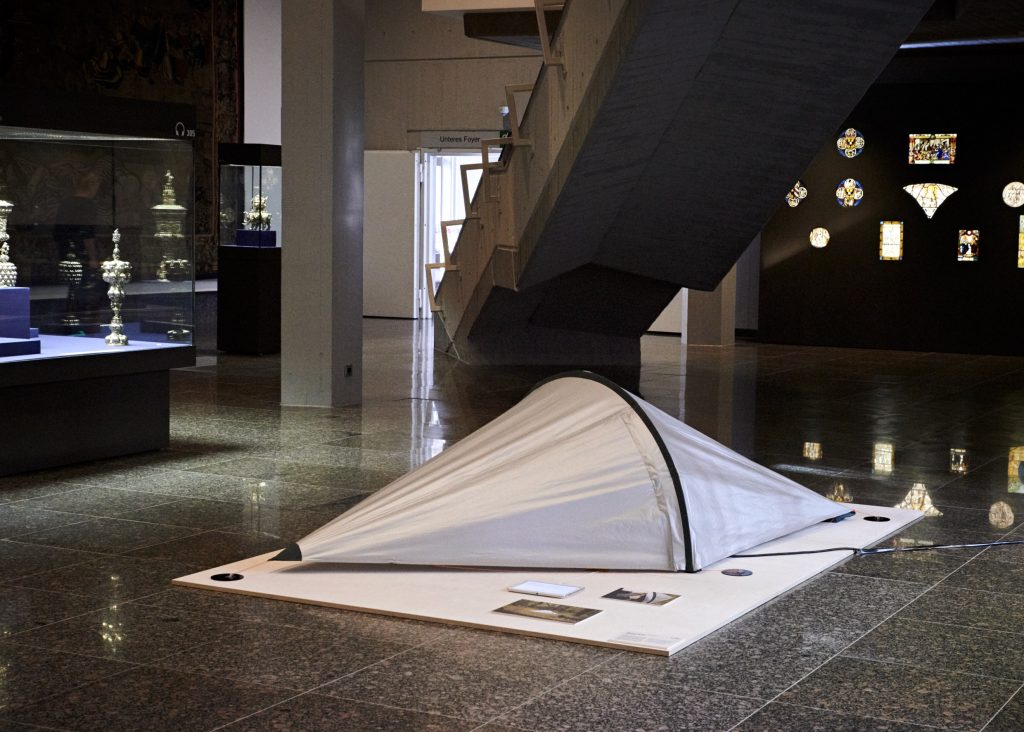 Transport
The transport of goods and of ourselves has increased in equal measure. This has an impact on our lives and our environment and is of great interest to young designers.
Captin Kiel Simeon Ortmüller, Vincent Steinhart-Besser, Yigang Shen, Jingyue Chen, Tobias Gehrke
SR Cargo Julian Dahl
Material
In a throwaway consumption culture that struggles with environmental problems, many young designers are trying to find alternative and sustainable materials for our future.
Aga Sophie Katharina Stanitzek
Brittle objects Simon Diener
Holz und Wasser Niklas Böll
Towards a new matter Milan Friedrich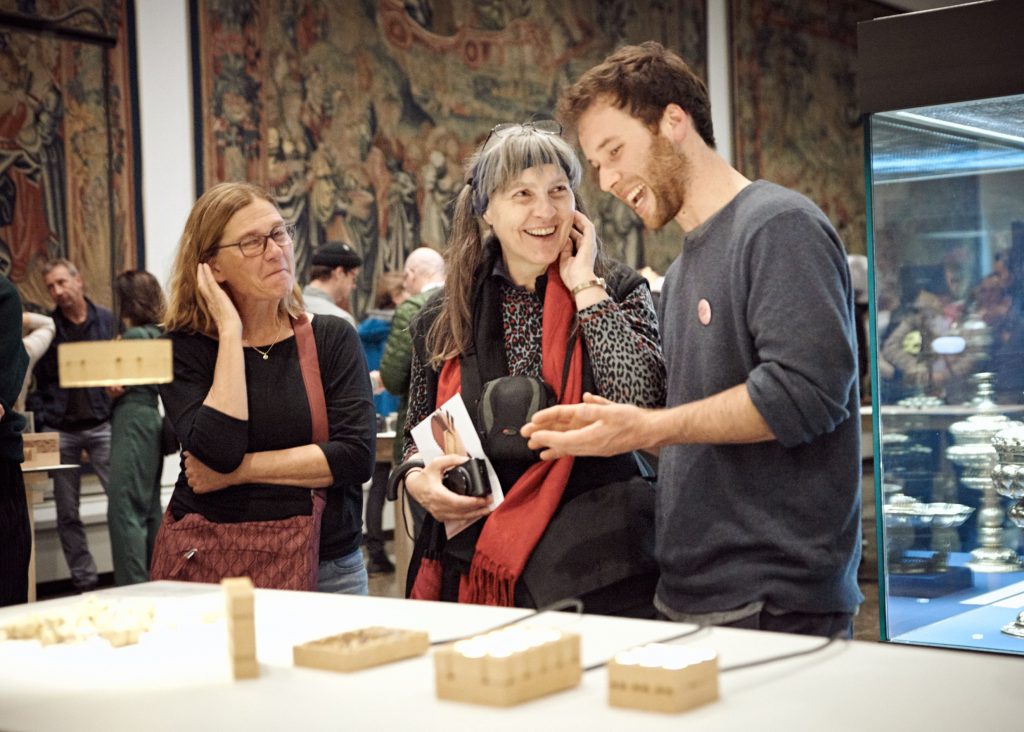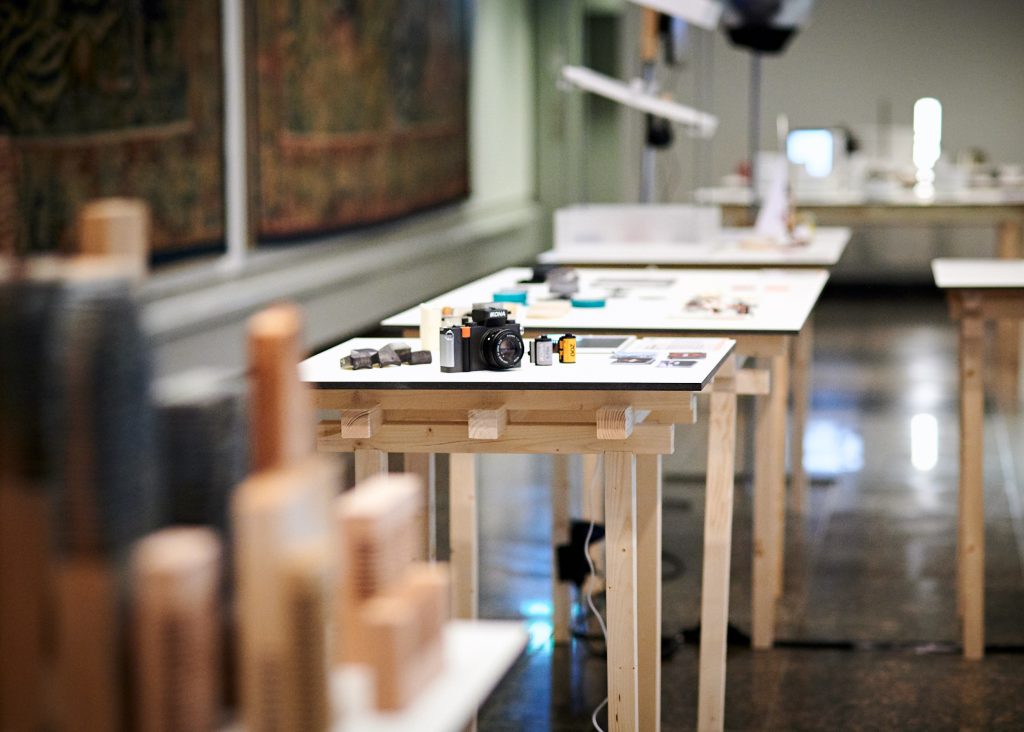 Analogue & Digital
We are online 24/7 and have to deal with our digital reality, preparing for the next steps, but also looking for connections to the analogue world.
Spielformen Robin Kuhnle
Ikona Hybridkamera Jan Zinnenlauf
Future Artefacts Maximilian Goßler
Aerial Camera Controller Moritz Aznan
2Log Tim Vollmer
Chameleon Wolfgang Wischmann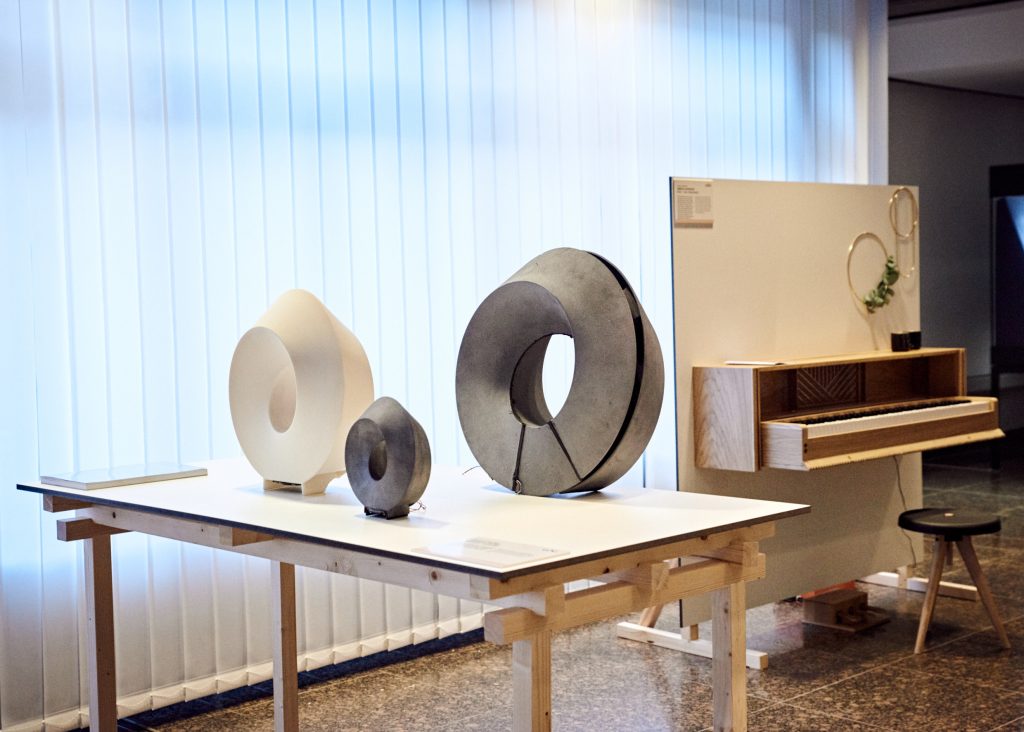 Sound & Music
In the last decades, 'the digital' has strongly influenced the world of sound. It has opened up a world of possibilities and seems to continue to do so for the future.
Ecstasequence Nicolai Thoma
Interaktion mit dem Ton Sebastian Viering
Moebius Speaker Verena Hutter
Piano – new interpretation Valeria Lambrecht
Public Space
Our living and working spaces are becoming smaller and smaller, and this, with changing perceptions of our environment and society, has implications for our public space.
Mikropol + Monopol für alle Steffen Albrecht
Pipe Marie Scheurer
Tilt Constanze Leuchtmann
Remis Max Wosczyna
Von Moritzpark bis Michaelburg Tino Holzmann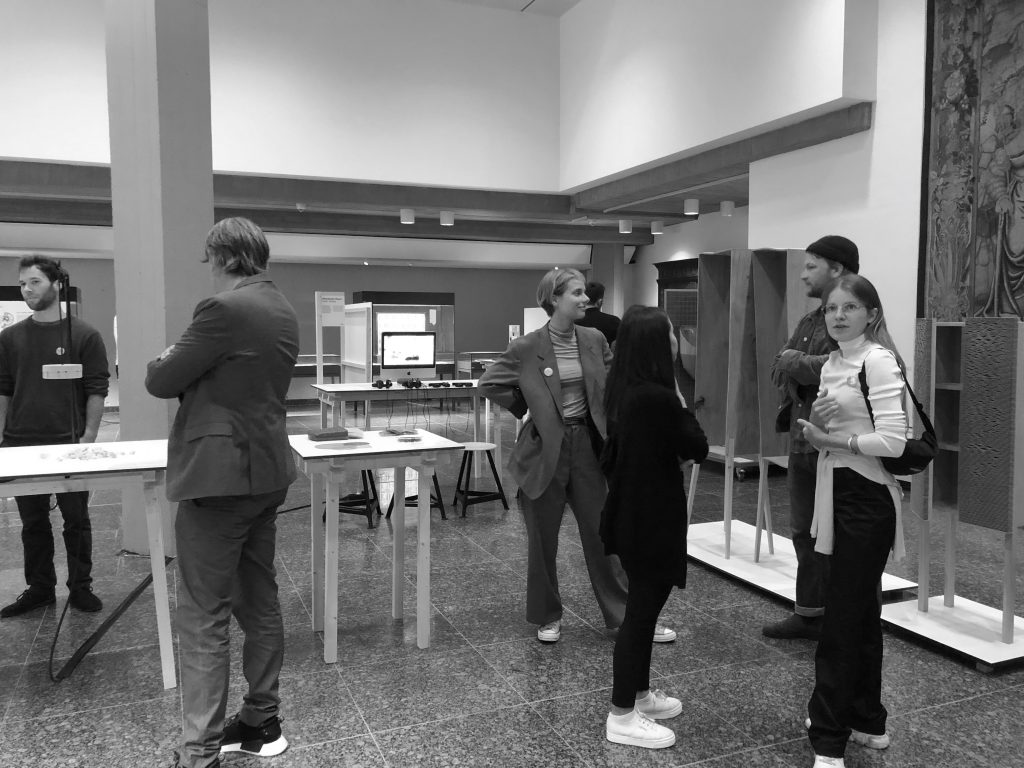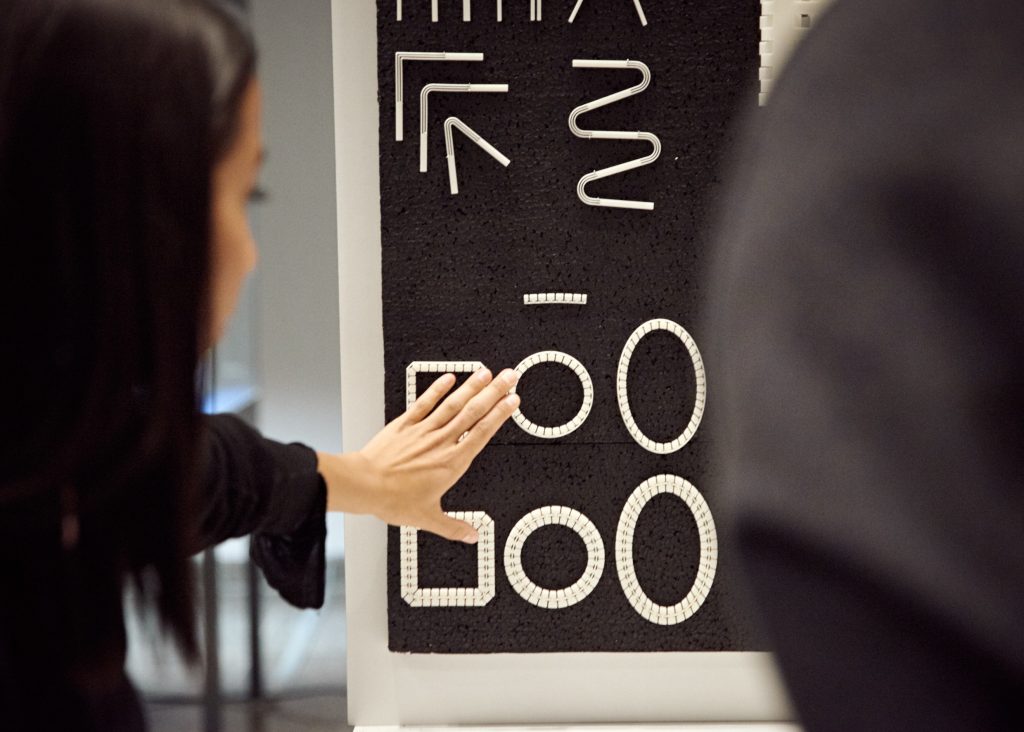 Research
How can we improve our future with new sustainable systems and methods and different positions for design and designers?
Ze He Changyang Yan
Compliance Moriel Blau
Normierungen – für Reuse und Recycling Konrad Schoch
Oberhausen – Schlaraffenstadt 2040 Sabrina Großkopp
The Great Smog Ina Turinsky