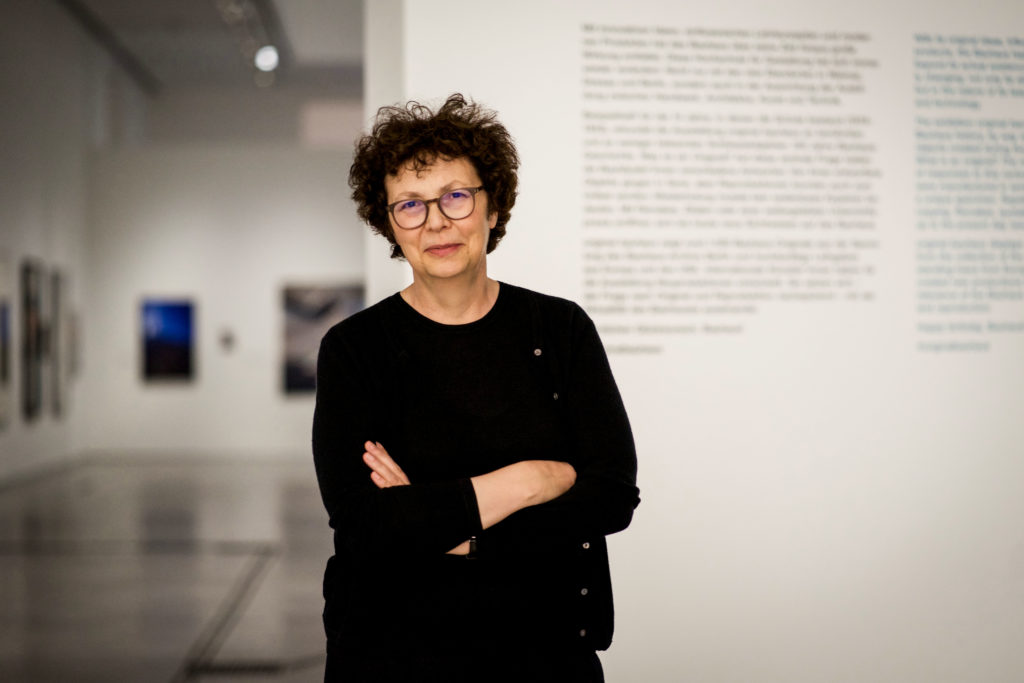 About Dr. Annemarie Jaeggi
Annemarie Jaeggi (*1956 in Washington, USA) has been director of the Bauhaus-Archiv / Museum für Gestaltung, Berlin, since 2003. After studying art history in Zurich and Freiburg and earning her doctorate, she was an assistant at the Institute for Art History at the University of Karlsruhe. Her habilitation was followed by various professorship appointments. Until 2021, Jaeggi taught as a private lecturer at the Technical University of Berlin and was a lecturer at the Accademia di Architettura in Mendrisio/Switzerland. She is, among other things, a founding member of the German Society for the History of Design and a member of the executive committee of the German Design Council. She has written numerous publications, including on Adolf Meyer, Egon Eiermann and the Fagus-Werk. 
Support
Dr. Annemarie Jaeggi is part of the jury for the Design Culture Award in 2022.
Until its closure for construction reasons in 2018 – the reopening is planned for 2025 – the Bauhaus Archive / Museum of Design in Berlin regularly hosted exhibitions and events on the topic of design, including the annual presentation of the ten award-winning young designers of the DMY International Design Festival. Under the heading bauhaus_interventions, we have been giving design master classes the opportunity to present their final projects in our interim temporary bauhaus-archiv since 2018. Thus, we cooperated with Ineke Hans, Professor of Design & Social Context at the Berlin University of the Arts (UdK), as well as with the Chair of Experimental Design and Foundations of Design, Professor Enrique Sobejano, and the Chair of Design and Building Construction, Professor Florian Riegler, both Institute of Architecture and Urban Design at the UdK.