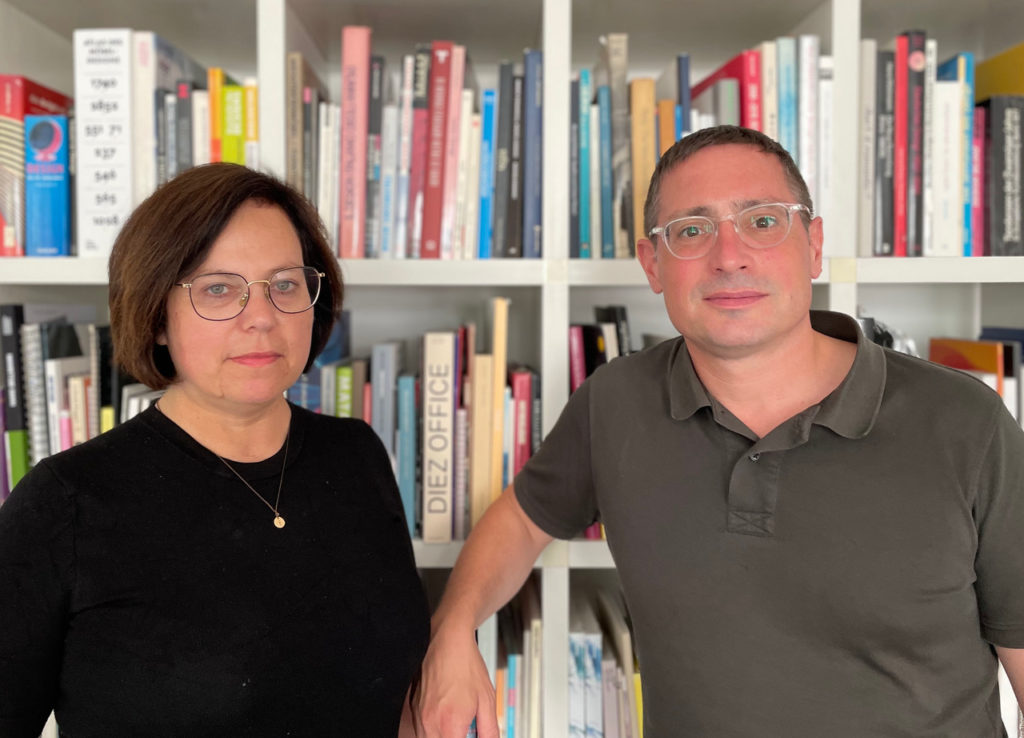 About Claudia Neumann und Georg Maurer
Claudia Neumann and Georg Maurer are the owners and managing directors of neumann communication, a communications agency in Cologne specialized in design and architecture. Clients include, among others, Salone del Mobile. Milano, Thonet, Kvadrat, Foscarini, Arper, Carl Hansen and FSB.
Claudia Neumann worked as a journalist and book author in the design context before founding the Neumann+ Luz agency with a partner in 2000, focusing on art and design, which later evolved into neumann communication. She is also a long-standing member of the jury of the Cologne Design Award.
Georg Maurer studied communications in Dresden and Amsterdam. He has been with the agency for 20 years, and has been a partner and managing director for five years.
Support
Claudia Neumann and Georg Maurer, together with Robert Suk Dr. des. Sandra Groll, Nicolette Naumann and Dr.Angelika Nollert to the 2021 jury that selects the exhibition projects.