Die Einreichungsfrist ist abgelaufen. Vielen Dank für die zahlreichen Einreichungen.
The submission deadline has passed. Thank you for the numerous entries.
Um ein Projekt einreichen zu können, benötigen Sie einen Hochschul-Login (Login oben rechts, neben Menü), den sie von unseren Ansprechpartner*innen der Partnerhochschulen erhalten. Die Anmeldung über ein Mobilgerät ist nicht möglich.
In order to submit a project, you need a university login (Login top right, next to menu), which you will receive from our contact persons at the partner universities. Login via a mobile device is not possible.
We look forward to your submission and thank you in advance for your participation. If you have any questions, please contact the GDG project team via:
content(at)germandesigngraduates.com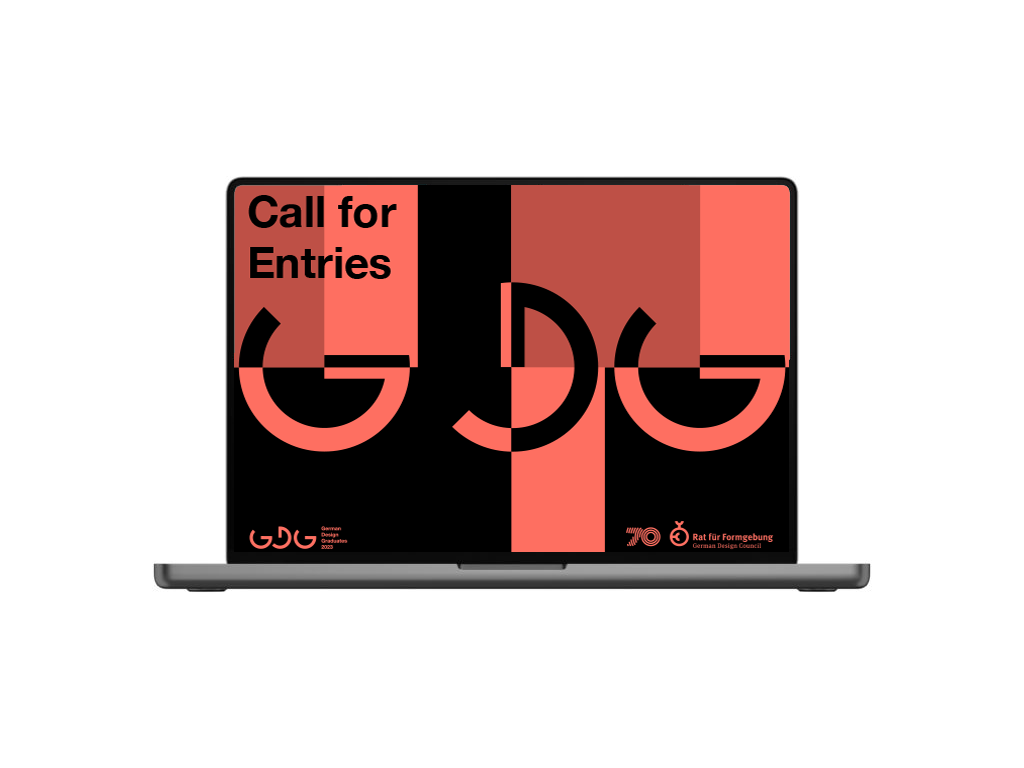 CALL FOR ENTRIES 2023
Nähere Informationen zu Formalitäten und Förderformaten finden Sie in der GDG Ausschreibung 2023.
For more information on formalities and funding opportunities, please see the Call for Entries.