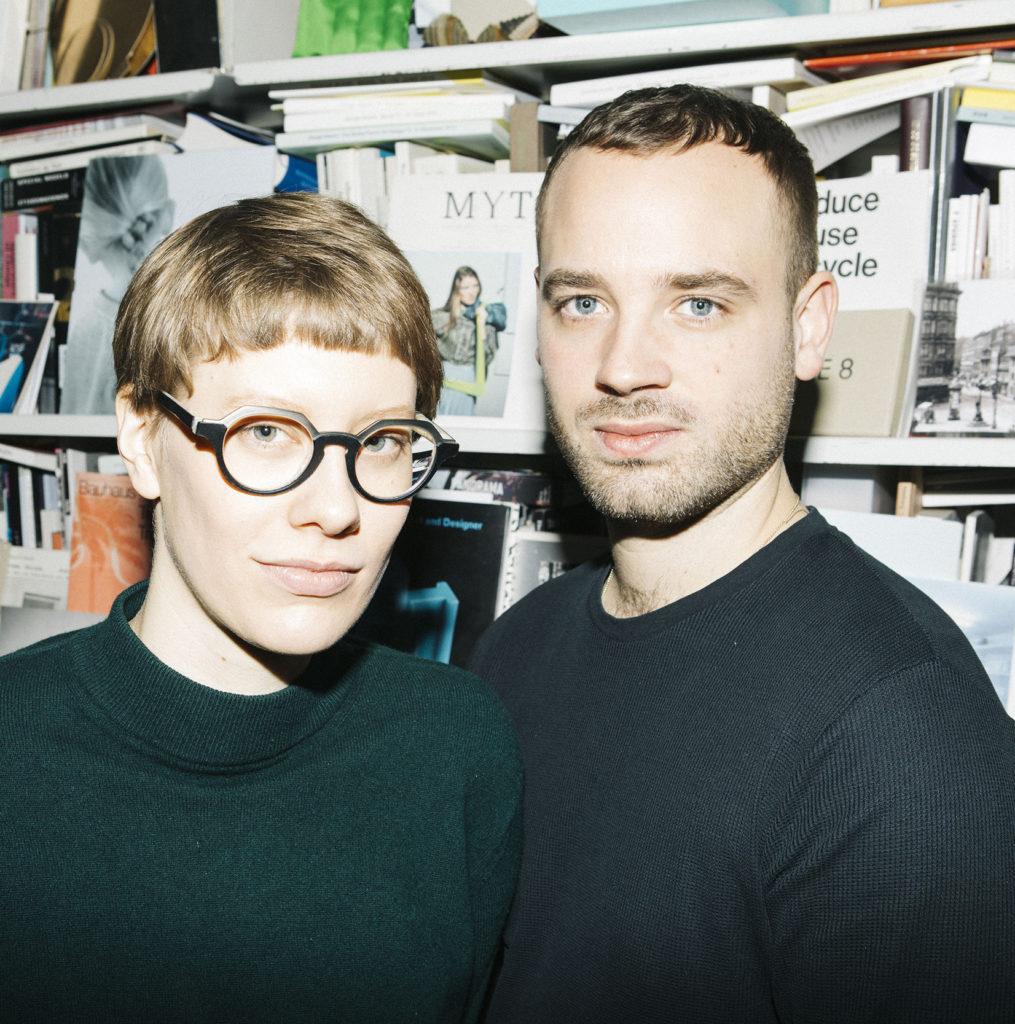 Since the beginning of 2020 Anton Rahlwes and Nina Sieverding have been the joint editors-in-chief of form design magazine.
About Nina Sieverding
Nina Sieverding is a communication designer, copywriter and editor. She studied communication design, art science and integrated design in Braunschweig, Bremen and Valencia. During her studies, she completed internships at the Bauhaus Dessau Foundation and in the graphics department of the magazine Zeit Campus, among others.
About Anton Rahlwes
The designer Anton Rahlwes, trained at the FH Potsdam, is co-founder of the Berlin furniture label OUT – Objekte unserer Tage. For the internationally active label he was responsible for the visual appearance of the brand, various own designs and trade fair appearances at the IMM Cologne.
About form design magazine
form is an independent design magazine founded in 1957. It is dedicated to the design of the visible and invisible, classifying design socially and taking a critical – sometimes uncomfortable – standpoint. form attaches particular importance to promoting young people and their (design) perspectives. Thus, form 2020 presents the first form Progress Award also in the conviction that a promising opportunity is to listen to young people.
Support
Anton Rahlwes and Nina Sieverding support selected graduates with a media presence and a form subscription.
Together with Tulga Beyerle, Barbara Lersch, Dick Spierenburg, Nina Sieverding was part of the exhibition jury.
form Progress Award
The form Progress Award was presented in 2020 by the design magazine form and honours a project that is not only innovative but progressive. If designers are critically involved in the development process of projects at an early stage, they can play a significant and responsible role in shaping a better future. Design is always an opportunity for change, so the project should convey an independent design attitude that is close to the current technological, ethical, social and political discourse.