AMBIENTE TALENTS
Frankfurt am Main
Meet German Design Graduates
7-11 February 2020
Hall 8.0
SUPPORTED GRADUATES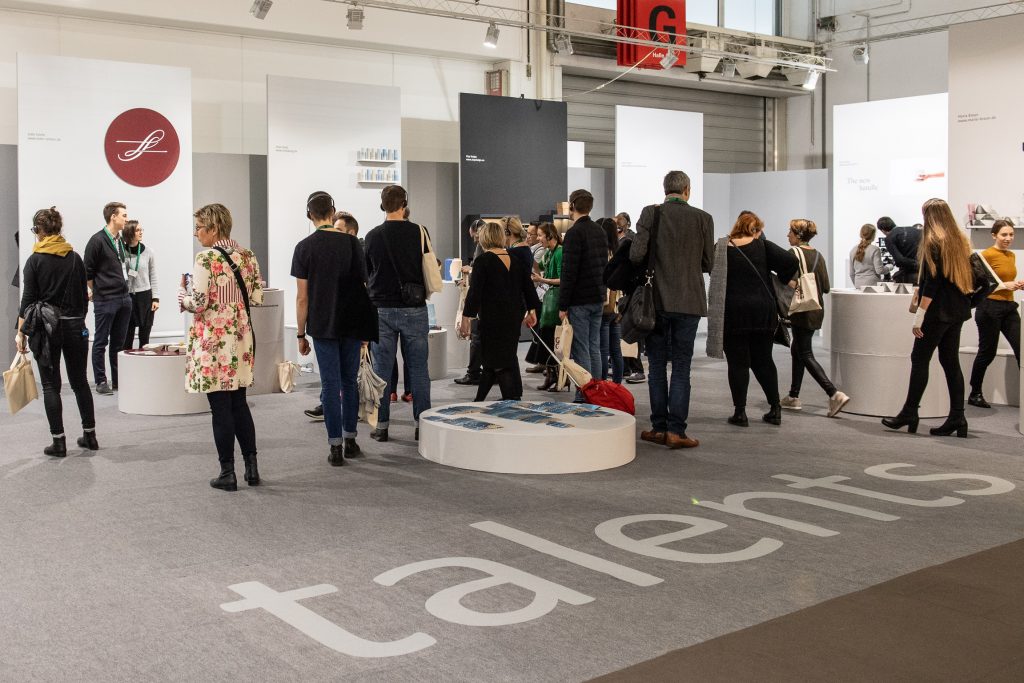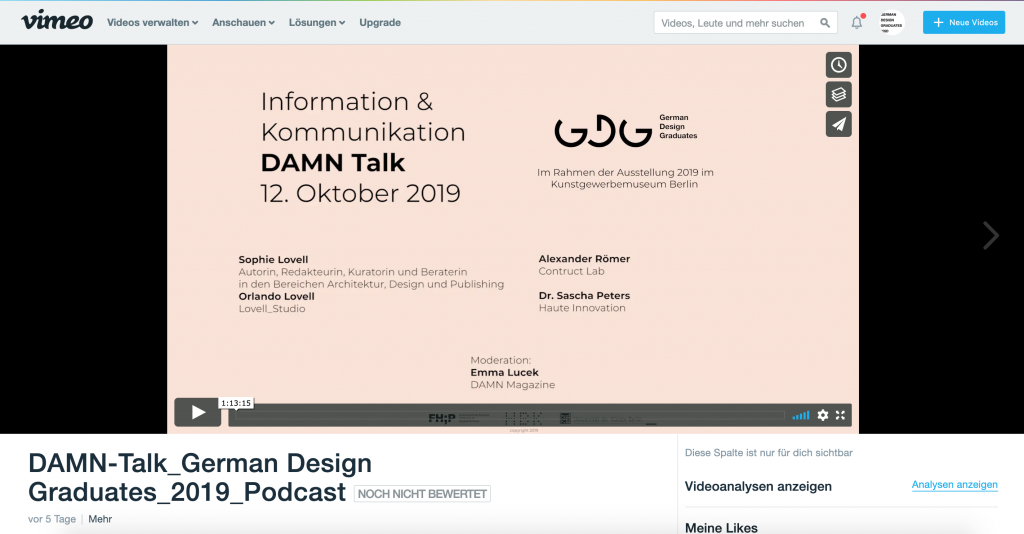 As part of the opening of the first GDG exhibition, the DAMN-Talk took place on 12 October 2019 at the Kunstgewerbemuseum in Berlin.
The moderator Emma Lucek (DAMN MAgazin) spoke with Sophie Lovell (author, editor, curator and consultant in the fields of architecture, design and publishing), Orlando Lovell (Lovell_Studio), Alexander Römer (ConstructLab) and Dr. Sascha Peters (Haute Innovation) about information and communication in design.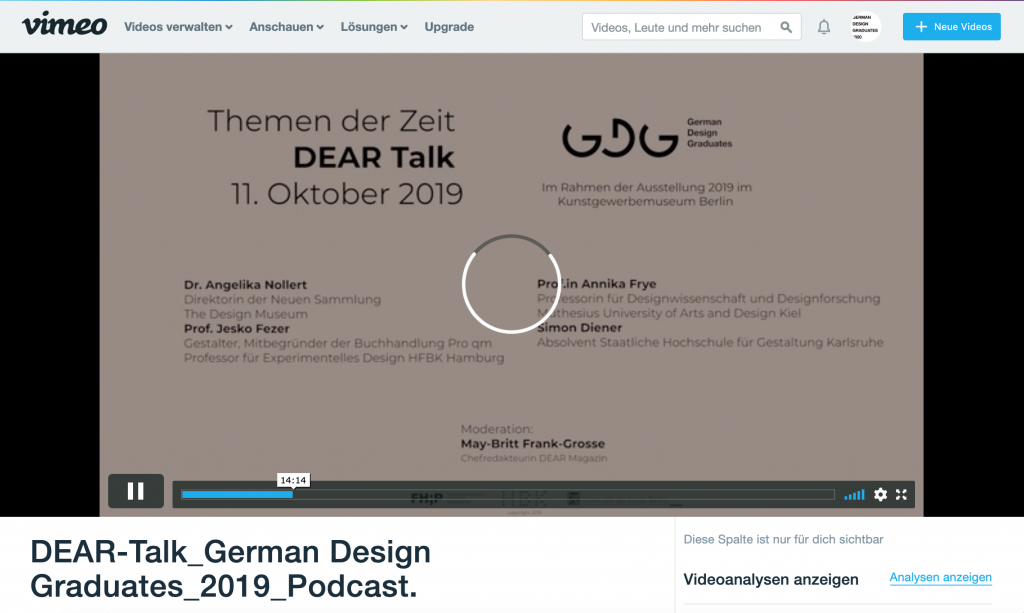 In a panel discussion with GDG ambassadors, designers and experts, the GDG culture prize winner and a green card winner, the topics we are dealing with now and topics designers are confronted within the near future were discussed.
Moderator: May-Britt Frank-Grosse (DEAR Magazin)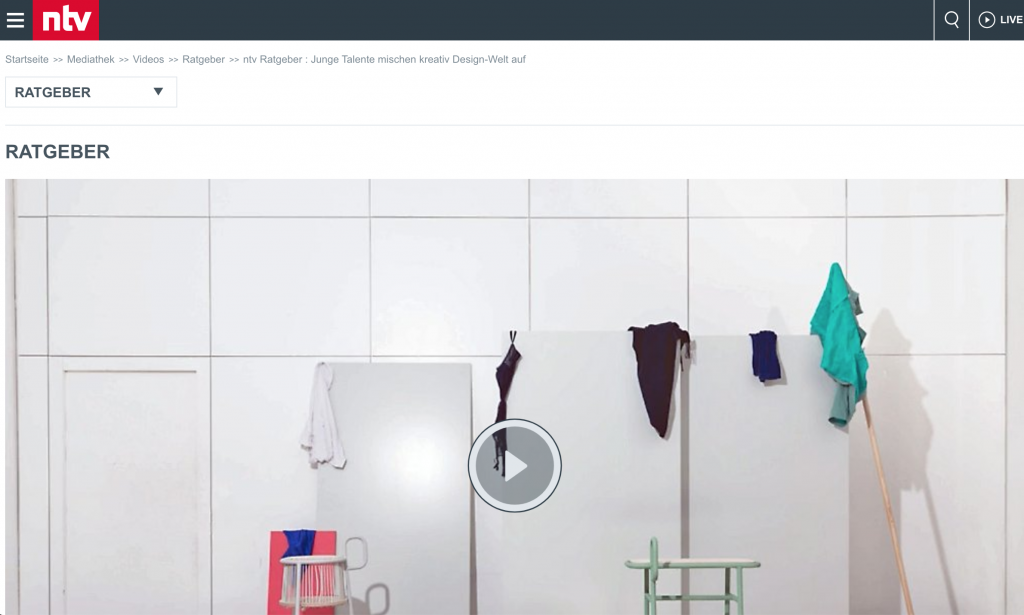 Sent Tuesday 14.1.2020, 18:35
by Lisa Vieth
MEET & GREET AT IMM
MONDAY 13 JANUARY 2020
4 PM
PASSAGE 2/ 3
The German Design Graduates Initiative was also represented with a stand at the IMM. Looking forward for inspiring conversations – many thanks for passing by!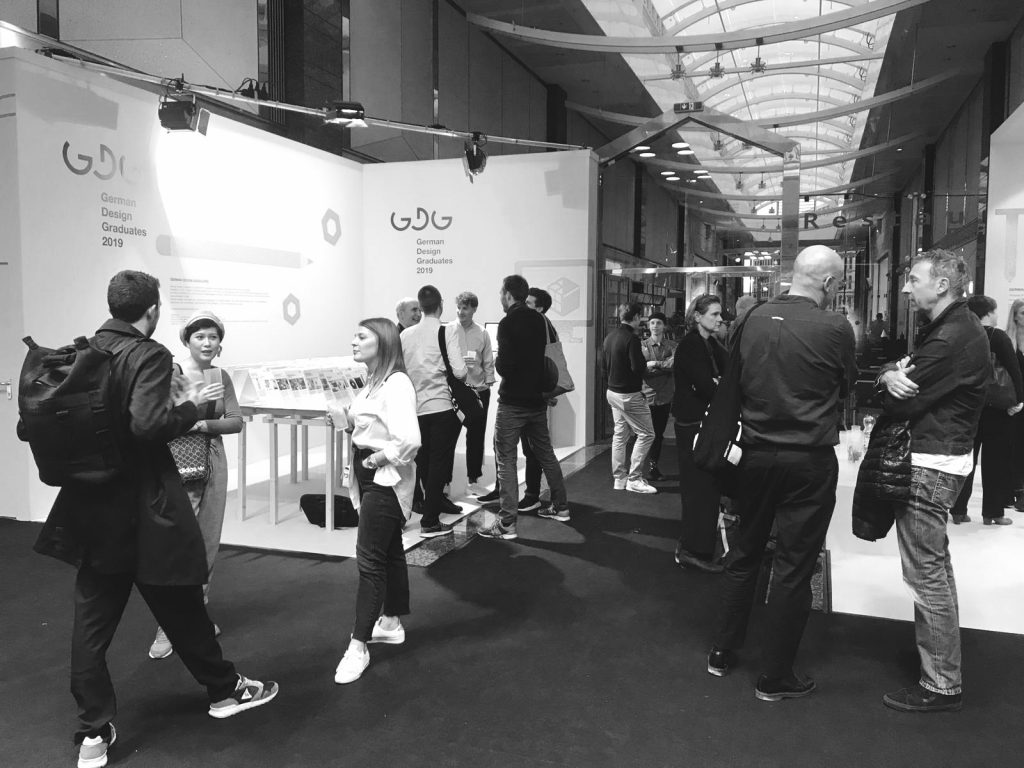 SUPPORTED GRADUATES BY IMM
VERENA HUTTER/ KH KASSEL
LUKAS WINTER/ HBK SAAR
PASSAGE 2/ 3
For the first time, IMM Cologne awarded Greencards to two selected graduates of the German Design Graduates 2019, who will be able to present their work in the environment of young design in Passage 2/3.
Visit the GDG stand of Lukas Winter from HBKsaar and Verena Hutter from Kunsthochschule Kassel at IMM!