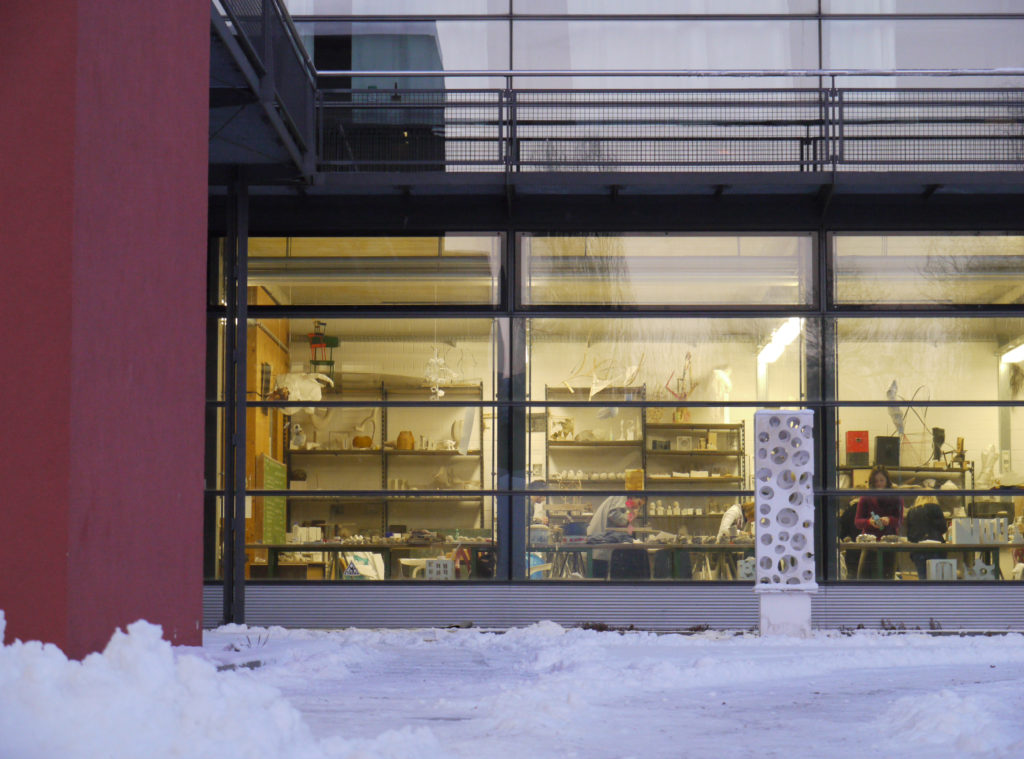 Weißensee School of Art and Design
Bühringstraße 20
13086 Berlin
KH Berlin
Produktdesign KH Berlin
Teaching in the product design study programme
Prof. Nils Krüger
Design und Mobilität
Prof. Barbara Schmidt
Design und Experiment
Prof. Carola Zwick
Design und Interaktion
Prof. Susanne Schwarz-Raacke
Design-Grundlagen und Produktentwurf
Prof. Thomas Ness
Embodied Interaction
Professur des Exzellenzclusters "Matters of Activity"
Matters of Activity
Anastasia Zagorni
Koordinatorin DesignFarmBerlin /
Design in Tech Accelerator
Weißensee School of Art and Design
For more than 50 years Weißensee School of Art and Design fosters the synergetic relationship between art, design, and society through the interdisciplinary foundation year program that students of all courses of study complete together, as well as the theoretical courses that are closely linked to the project topics. The lively campus combines studios, laboratories and workshops and contributes to Berlin's internationally well-connected research landscape in the fields of technology development, materials research and sustainability.
Study Programme Product Design
The BA program in product design enables future designers to act independently and responsibly in social, economic, cultural, technological and ecological terms. The program is organized in projects; the course topics offered provide the framework for students to develop their own questions. A wide range of analogue and digital techniques are trained to test concept ideas and develop convincing designs for the respective context.
The MA program in product design encourages students to further develop their own creative design position responsibly and with confidence, in order to confront complex design challenges in a comprehensive, strategic and sustainable manner. The MA program offers three perspectives on design: design and mobility; design and interaction; design and experiment.
GDG Submissions
More about the submitted projects on the Graduates Plattform
2022
Lilith Habisreutinger
Dominic Eger Domingos
Ella Einhell
Merle Lehmann-Korn
David Roeder
Marleen Clara Bauer
Milan Bardo Bergheim
Anton Richter
Henrieke Neumeyer
Netta Gigi
Anne Wittkuhn
Sabine Richter
Julia Sulikowska
Minseong Kim
Mattis Obermann
Rahel Velia Jacob
Enzo Till Agger
Yanshan Ou
2021
Jakob Kukula
Cindy Valdez
Nicholas Plunkett
Dennis Nogard
Anna Schaeffner
Thalea Schmalenberg
Janosch Reiter
Andrea Bensi
Robin Hoske
Dana Paulina Grebenstein
Carolina Sprick
Vera Stassen
Meret Sonnenschein
Katharina Stärck
Katharina Bellinger
Ella Einhell
2020
Siyu Lou
Johannes Müller
Tobias Trautmann
Xinyue Yang
Felix Rasehorn
Paola Aldana
Esther Kaya Stögerer in Kooperation mit dem Produktdesigner Jannis Kempkens
Yi-Ting Chen
Nicole Dietz
Thomas Heyder
Simon von Schmude
Rahel Velia Jacob
Dario Jérôme Dammé
Konrad Jünger
Prak Piakot
Anton Richter
Adrian Haase & Julian Goretzky
Katja Bremer
Dominic Eger Domingos
Anton Richter
Anton Papenfuss
Peter Sörries
School Profile Projects
Representative final projects 2019/2020: At weissensee school of art and design berlin the core of the final projects is the independent creative process of a self-chosen design topic. Current social and technical challenges are focused, without ignoring ecological, cultural or economic conditions and consequences.
The three following master projects demonstrate this approach in an excellent and exemplary way. Each of them represents the three perspectives in the master's program: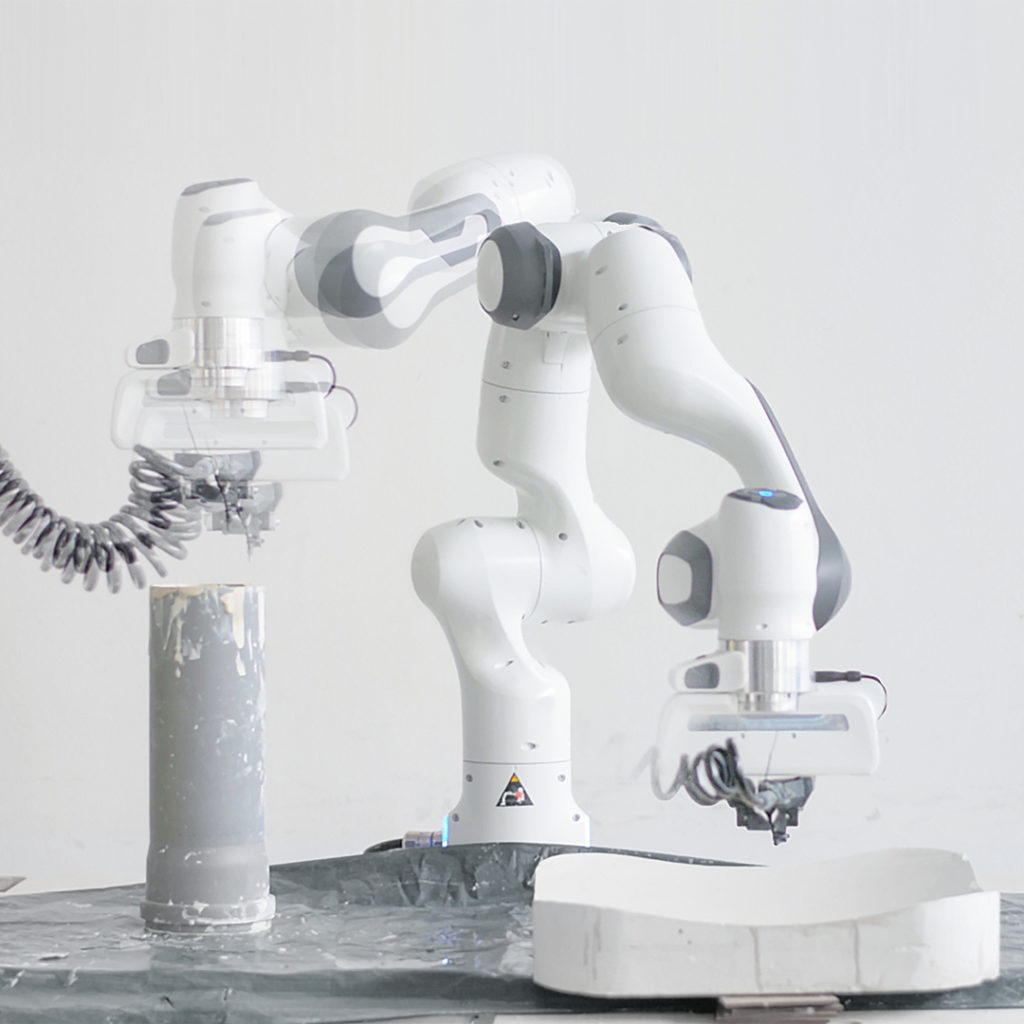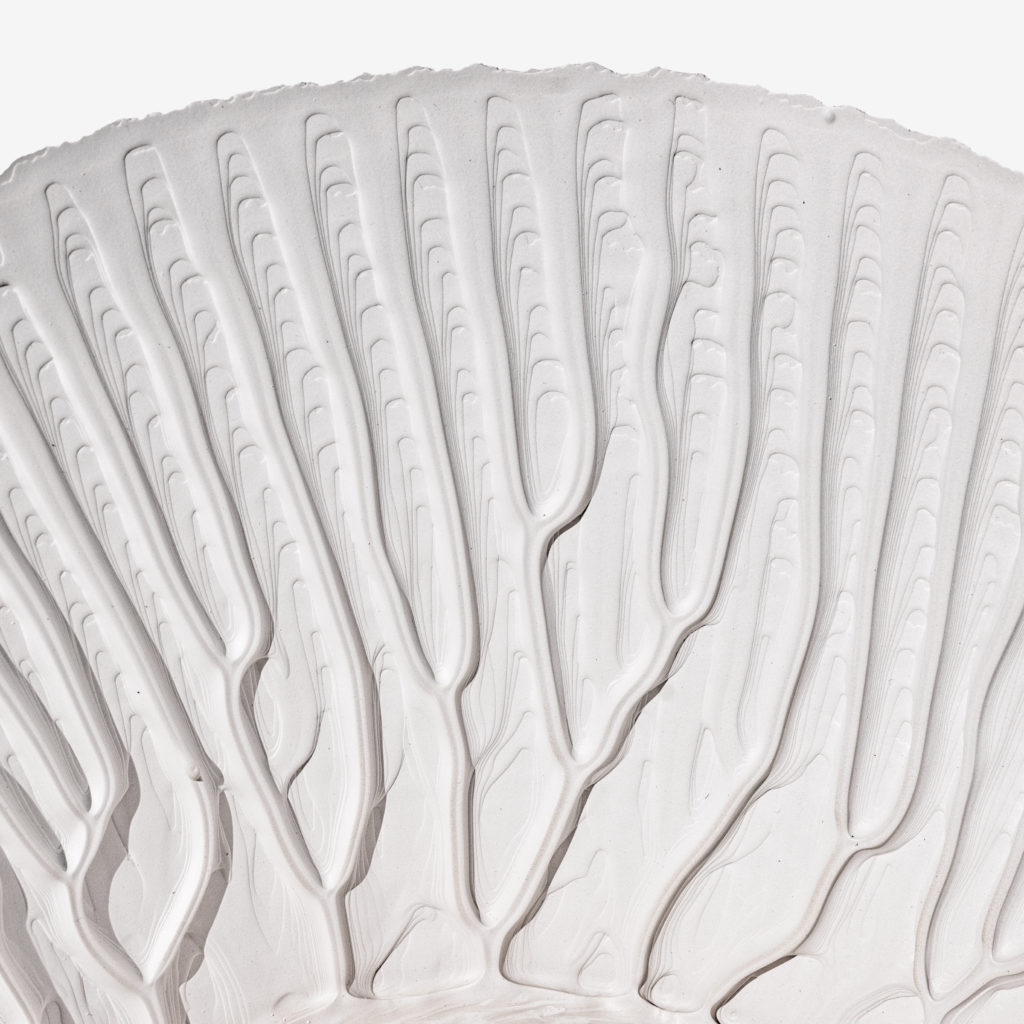 The master project "material driven, digitally produced"" by Konrad Jünger was created in 'design and experiment'. Digitally controlled production processes were combined with the ceramic technique of slip casting, examined in a variety of experimental series. For this purpose, a robot arm applies liquid porcelain in plaster molds. The results are then fired. The interplay between controlled robotics and the forces inherent in the flowing material produces a fascinating variety of delicate porcelain vessels. Overlaying patterns go beyond the program code, towards a new material aesthetic of their own.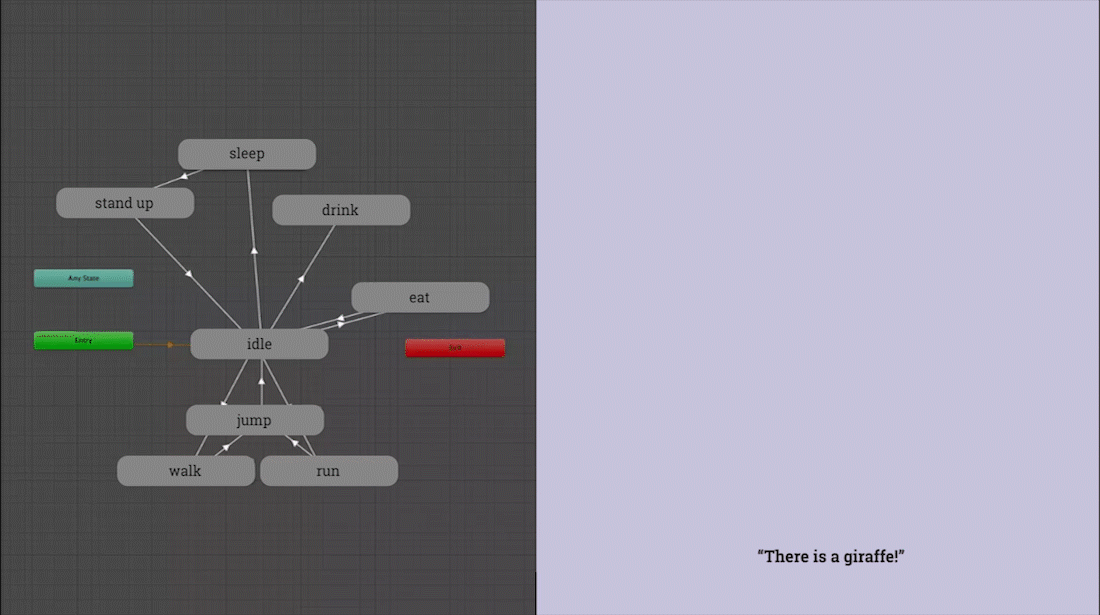 Xinyue Yang developed "Word to World" in design perspective 'design and interaction'. In her master thesis natural language becomes an input medium to create dynamically visual narratives. The animated images follow a narrative flow in real-time. In the process, speech patterns are transformed and animated into geometries with physical properties. On the one hand the project explores the potential of language-based object modeling and, on the other new possibilities for storytelling and animation. Unlike CAD software Xinyue Yang's project offers an intuitive and playful approach. Thus, it opens up the possibility for new user groups to actively participate in designing virtual space and its narrations in a unique way.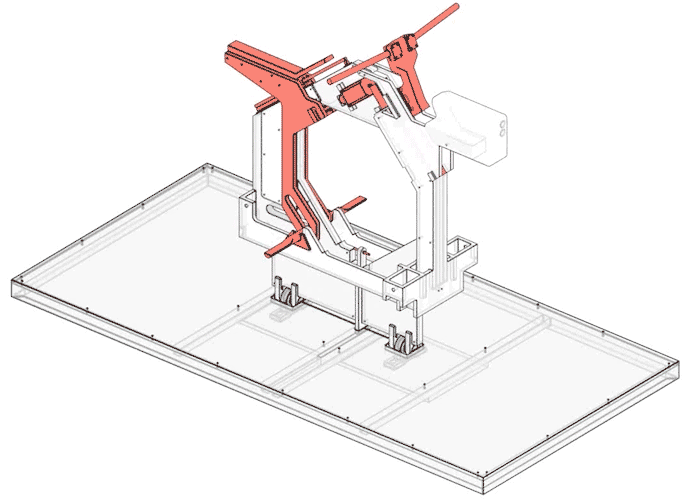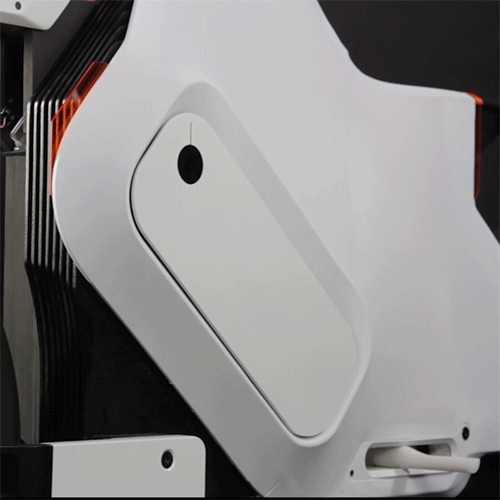 In the perspective 'design and mobility' Thomas Heyder developed his master project "e-töff". To create more safety in dense urban traffic, the integration of adaptive, cooperative driver assistance systems are indispensable. Due to the change of engine towards an electric motorcycle Thomas Heyder gains creative freedom, which he utilizes excellently: similar to the interaction between horse and rider, the form of the motorcycle and the seating position of the driver adapt to speed and different situations in urban spaces. The integrated sensors continuously analyse the environment. The resulting adjustment of the driving position conveys the supporting processes in a physical tactile and intuitive way – without distracting audio-visual signals.